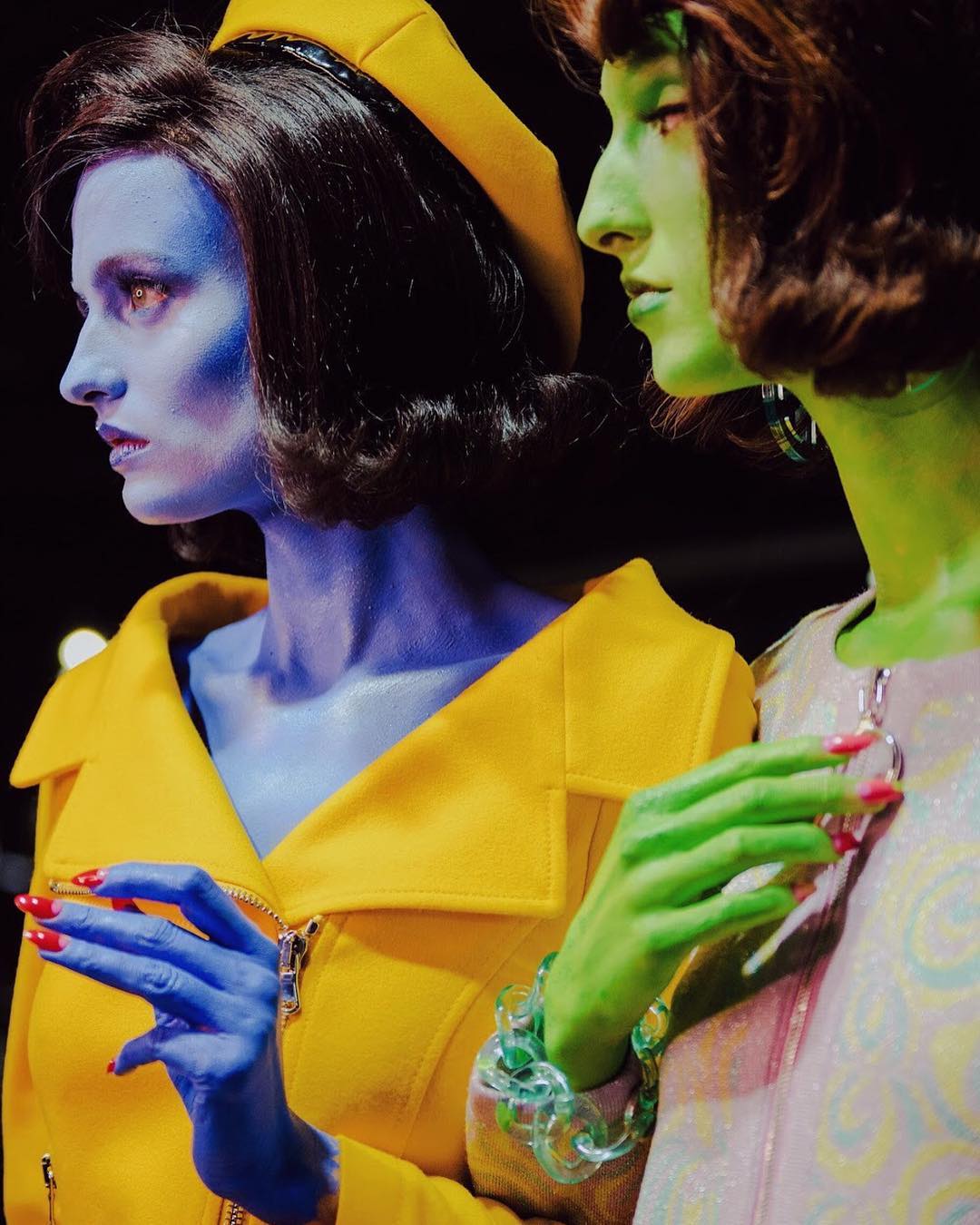 I always thought t-shirts with printed barcodes on the front were the dopest style growing up. There was something about the fusion of common tech on a tee that spoke to a generation reared on the age of the internet.
My friend had particularly prescient text on his:
"I ain't your bitch".
Last month, Balenciaga used 3-D scans of models to do 'fittings' via computer software. Then, they printed phone numbers across two of their button-down shirts, reading +331.56.52.87.99.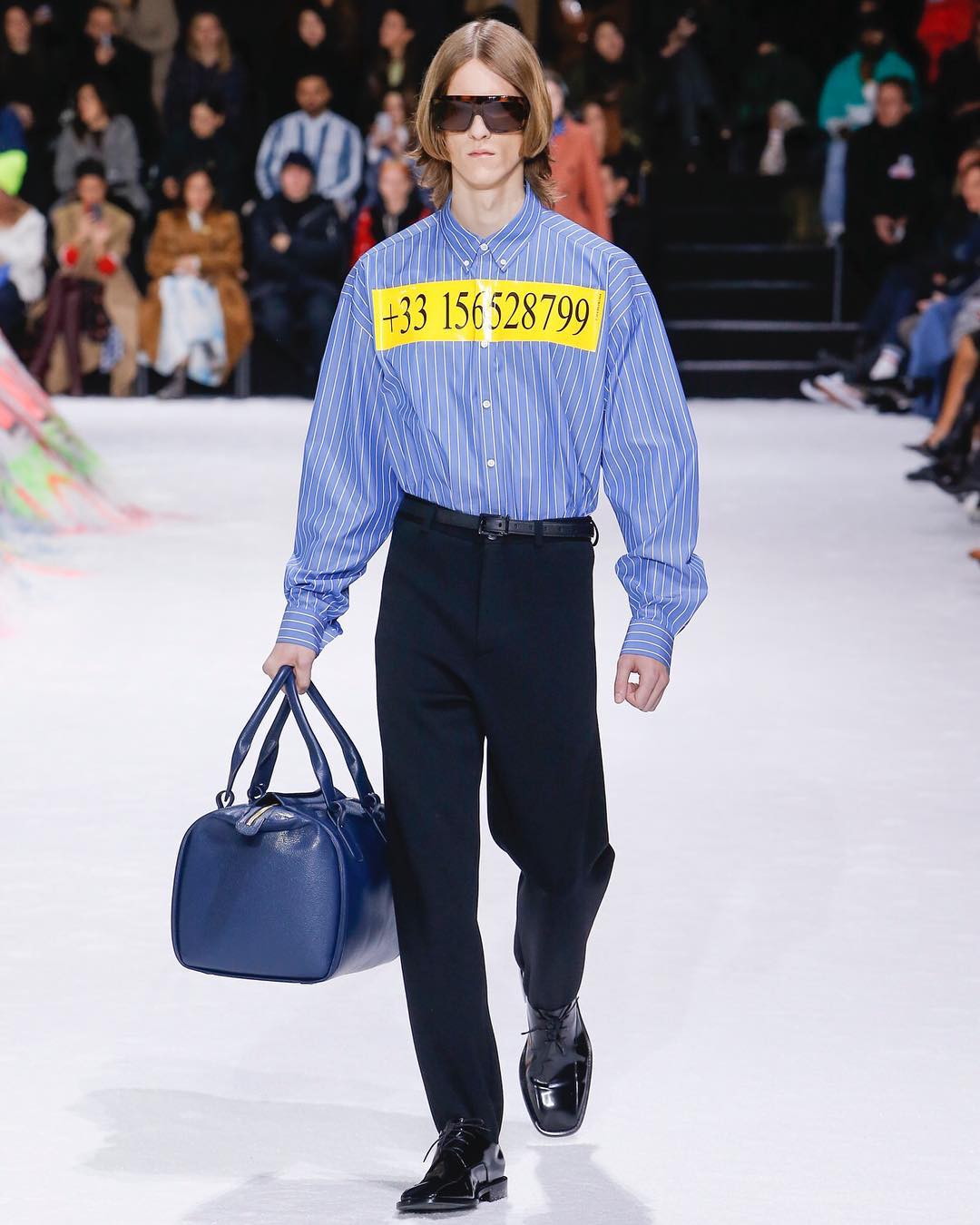 Whilst there were no explicit barcodes (shame), Balenciaga joined other labels that are throwing their clothes into the digital vacuum – something that's yielding strange, brilliant, and terrifying results that's also posing one of the most dense philosophical questions we've been struggling with ever since our ancestors donned their first hide.
What the fuck are we?
In Milan, Gucci took inspiration from Donna Haraway's A Cyborg Manifesto (1984), a text that promotes the dissolution between human and animal, human and machine. The manifesto has become a central text for exploring ideas regarding gender, race, and identity.
Gucci's creative director, Alessandro Michele, repeatedly refers to this idea of "hybridisation" (it's the reason we're seeing severed heads and dragons on his runways), and it's something the fashion industry's been obsessed with of late.
Over at Dolce and Gabbana, things got even weirder, with drones carrying handbags. At Moschino's show, models walked the runway in a blend of extra-terrestrial blues, yellows greens.
We've even got our first digital influencer, Miquela, and our first digital supermodel, Shudu.
All directions point to the growing conflux of humankind and technology, and it's only right for the fashion industry to lend its ear to a conversation that's taken the collective conscience by storm – from Black Mirror's  tales of tech morality to the recent open-letter calling for more regulation of AI.
Let's see how long it takes before those barcodes are ripped off our tees and planted on our skin.
Get the lowdown Miquela, earth's first digital influencer here.