It's no secret that everything Kanye West does causes a stir. From his collaborations with fashion brands to his now infamous Twitter feuds, there's never a shortage of things to talk about. But this time the attention has shifted, and the hype is real – because those in-the-know are aware that he secretly hustling on his latest Yeezy drop. Despite his silence on social media, Kanye seems to be making waves in preparation for Yeezy Season 10, and he's doing it without any flashy campaigns or press releases (strange for Kanye, right!?).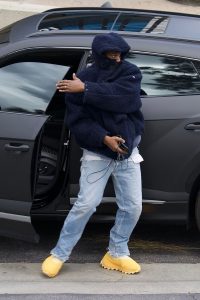 By choosing to stay low-key and under the radar, Kanye is sending a message that he doesn't need the approval or the validation of anyone else to make his mark on the fashion world.
He's been tapping into the streetwear trend for years now, a "trend" that has taken over the fashion world. Streetwear is all about authenticity, simplicity, and understated style that connects with younger audiences who value individuality and personal expression – something the Yeezy line embodies so freaking well.
With the releases low profile, it's *screaming* exclusivity and anticipation, only adding to the appeal of his brand. Street wearers are eagerly waiting, and Kanye is only fuelling their excitement by keeping them in the dark.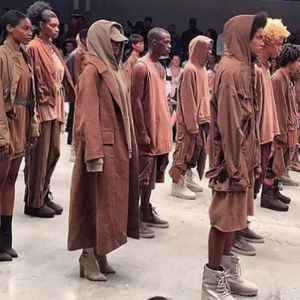 Whether you love him or hate him, Kanye is a true innovator in the fashion industry, and his Yeezy line has become a cultural phenomenon that transcends music and fashion. By choosing to stay under the radar, Kanye is making a statement that he's in control of his brand and that he doesn't need to play by the rules to succeed. As we wait for the release, one thing is certain: Kanye's legacy as a controversial, aspirational, and edgy figure in the fashion world is here to stay, and we are here for it.