Rihanna's gearing up to launch a brand new fashion label with LVMH.
The line will be called Fenty, and will join Rih's growing style empire, including her Fenty-branded cosmetic and lingerie lines. So, if you're keeping track at home, Rihanna, is now about a third of the way to complete world domination.
The Fenty fashion label is set to include ready to wear, as well as accessories like sunglasses and jewelry.
View this post on Instagram
Rihanna's line will be a historic one for LVMH, the luxury conglomerate whose fashion properties include Dior, Fendi, Givenchy and Louis Vuitton.
Fenty marks the first label launched by a woman in LVMH. It will also be the first time a black woman leads a fashion house in LVMH history. Basically, it's Rihanna's world and we're all lucky enough to be living in it.
No launch date is set yet, but LVMH's official website currently describes Fenty as "fast approaching".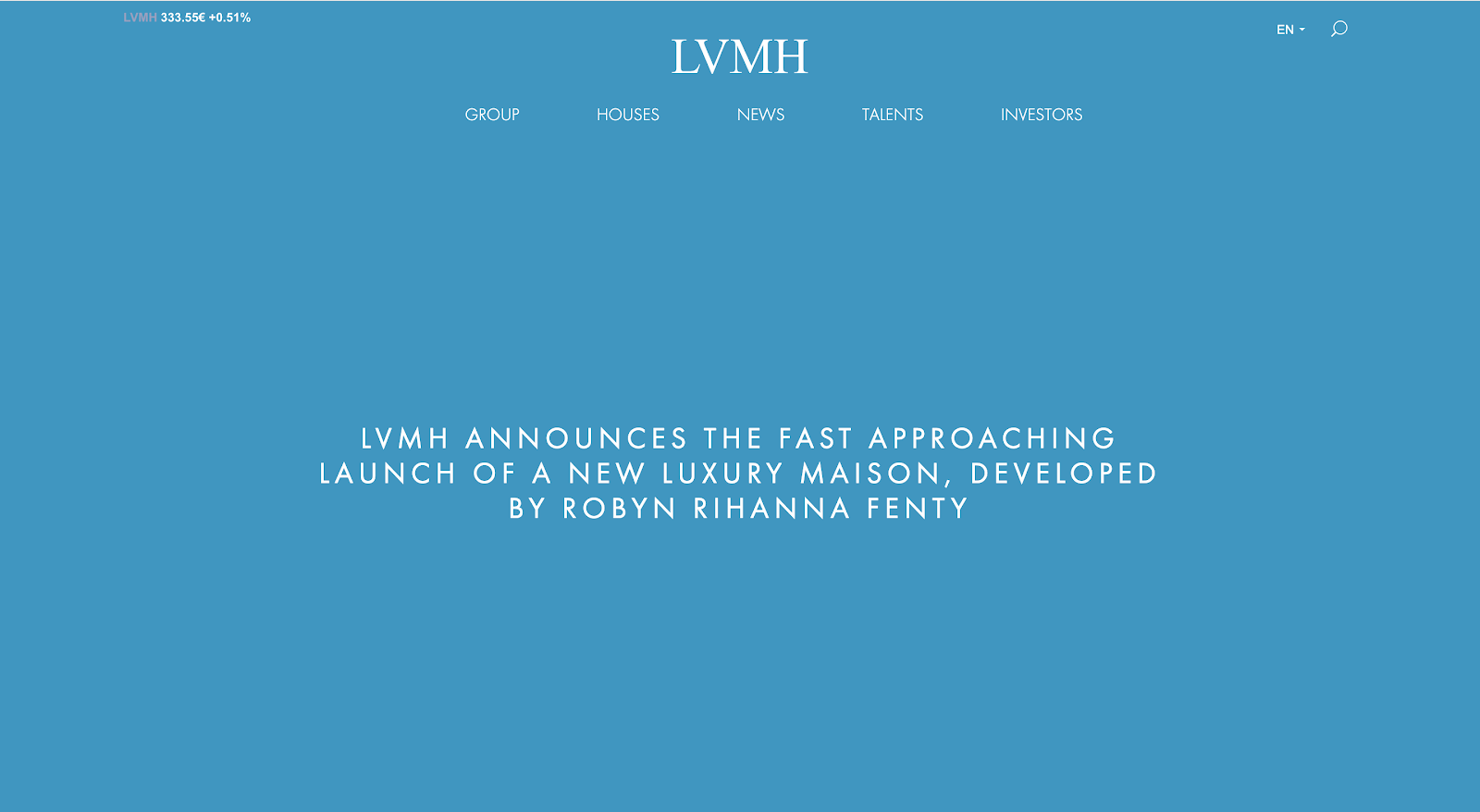 The pressure is definitely on for Fenty to be a smash success. But considering her namesake cosmetics line has reportedly made a massive $550 million USD in its first year, we know better than to doubt the power of Rihanna.
In other LVMH news, the luxury conglomerate is opening a hotel in London. 
Featured image via Instagram @badgalriri.