Picture this: You are a die-hard music fan ready to party & Australia is delivering all of the live music goods over the next few months… frothing yet? Well, keep scrolling because It's time to start planning your next few months around a few of (y)our favourite gigs.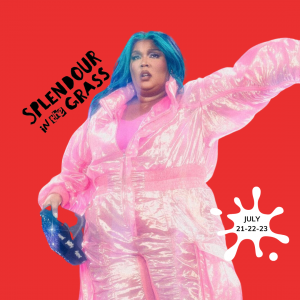 #SITG will be bringing all of you lil moosh rats a pearler of a 2023 line up. The likes of Mumford & Sons, Hilltop Hoods, Little Simz, Tove Lo, Flume and Ruel are just some of the names that will be accompanying the big headliners, including Queen Lizzo – the American rapper, and singer who's been lighting up the music scene since 2013. Her music has been praised for its relatable and uplifting message, which resonates with her fans worldwide. 
WHERE: Ngarindjin North Byron Parklands
WHEN: 21-23 July
BUY tickets: HERE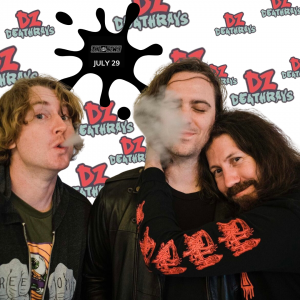 Not just a nightclub, The Newy is all about Nashville-inspired fried chicken and epic live gigs like the upcoming DZDEATHRAYS show happening on the 29th of July. With over a decade-long tenure to their name, DZDEATHRAYS, who started out playing at house parties, have long cemented their space in contemporary Australian music. The crew have just announced their 6th studio album R.I.F.F arguably their most experimental, enhanced and resonant record yet. Make sure to catch the lads on their tour at Newcastles' finest at The Newy – grab your tickets HERE.
YOURS & OWLS FESTIVAL 23′ @ UOW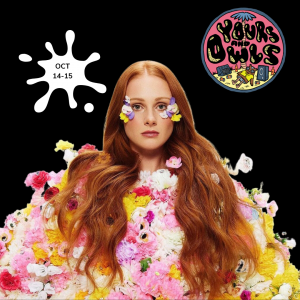 The beloved Yours & Owls festival is back in October with a new venue and the return of international artists for the first time since 2020. One of our favourite Aussie music festivals will now be taking place at The University of Wollongong and will be going full force on the weekend of October 14-15. Hobo Johnson, Lil Tjay, Masego, Meg Mac, Ocean Alley, Oliver Tree, Peach Pit, Safia and Vera Blue will be on their way to bring in the vibes, note that last year's headliners Hilltop Hoods will be making their own welcome to the Your & Owls 2023 festival & hip-hop music-goers are frothing. Just to name a few! Rain, hail or shine, the University of Wollongong has ya'll covered (literally) if the weather decides to go against us. Run don't walk & purchase pre-sale tickets HERE.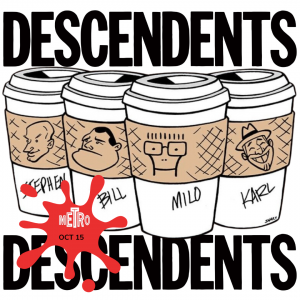 The punk rock legends, Descendents, are embarking on a highly anticipated tour across your beautiful country. This American band, formed in 1977, has left an indelible mark on punk rock history with their witty lyrics, memorable melodies, and irresistible energy. With their latest album release, "9th & Walnut," and four decades of impressive musical contributions under their belt, there's no doubt that their live shows, including at Sydney's crowd-favourite stomping ground – The Metro Theatre. Grab your tickets today to see a band with one of the most enduring legacies of any punk rock band in history. Check it out HERE.
Ziggy Alberts @ The Enmore Theatre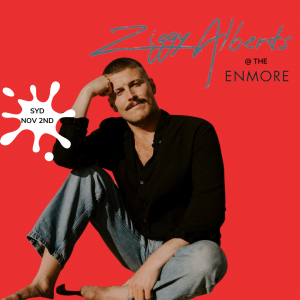 Ziggy Alberts' first show pre-sale has officially sold out at the Enmore Theatre, but have no fear, A SECOND SHOW IS HERE! When, you ask? November 3rd. Remember the date and get in quick, HERE for your tickets.
Ziggy Alberts has this unique gift of bringing joy and positive energy to every performance, and this concert was no exception. Whether you've been a fan for years, or just discovered his music, the Ziggy Alberts live gig at the Enmore Theatre is something you don't want to miss.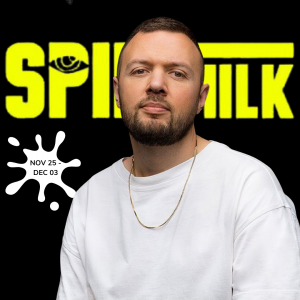 It's back! Of course, you already know this if you have read up on our previous Cut posts. Spilt Milk will kick off in Canberra on Saturday, 25th November, with the Gold Coast leg happening the next day on Sunday, 26th November. The following week it'll be Ballarat's turn on Saturday, 2nd December, followed by Perth on Sunday, 3rd December. Festivalgoers will be able to dance their lil hearties out with Post Malone, Chris Lake, Aitch, and Dom Dolla leading the announcement. There'll also be sets from Latto, David Kushner, Jessie Murph, MAY-A, Peach PRC, Tkay Maidza, The Buoys, Cub Sport, and more. See the full lineup over on the official website & sign up for pre-sale HERE.
EARTHGANG AUS TOUR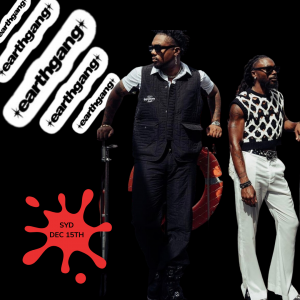 The EARTHGANG crew are on their way down under for their mammoth tour! The boys will be touring from Auckland to Melbourne, Canberra, Brisbane, Adelaide, Perth, and of course in Sydney at the Horden Pavilion. 
Embodying the sound of Atlanta in all of its riotous glory, EARTHGANG are doing what they do best… taking the world by storm and providing world class entertainment. Handsome Tours, Astral People & triple j are stoked to be hosting this dynamic hip-hop duo over here in Australia. For all of you Sydneysiders, EARTHGANG is set to headline at the Horden Pavilion, delivering funky beats and witty lyrics that will have you bouncing along in no time.
Sign up for pre-sale access HERE.
Images via Instagram @earthgang, @yoursandowls, @astral_people, @descendents, @ziggyalberts, @splendourinthegrass, @chrislake, @verabluemusic & @dzdeathrays