Last year This That festival exploded with colour on the Newcastle Foreshore with a contingent of international and local artists filling the beach side location with solid beats. This year the boutique festival is returning with a line up that will have you more excited than a fuckboi at a supreme store opening.
With U.S. talent ScHoolboy Q headlining, bringing his grimy hip hop beats from the backstreets of L.A. to the Newcastle Foreshore. Backing up the international headliner is Swedish songstress, Elliphant with her tribal filled electronic sounds, along with the crème of Australian production Hermitude, L D R U, Peking Duk, SAFIA and Moonbase Commander. The homegrown hip hop sounds from WA artists, Drapht and Koi Child, will be mixing up the electronic contingent with their raw rap style – and to tie it all off, Queensland legends Ball Park Music will be entertaining with their indie rock tunes.
So with a lineup this solid, we want to make sure you get the most out  the festival — all according to our life bible, Wikihow. So pay attention to your step-by-step guide to surviving This That, all paired with excruciating  stylised graphics.
---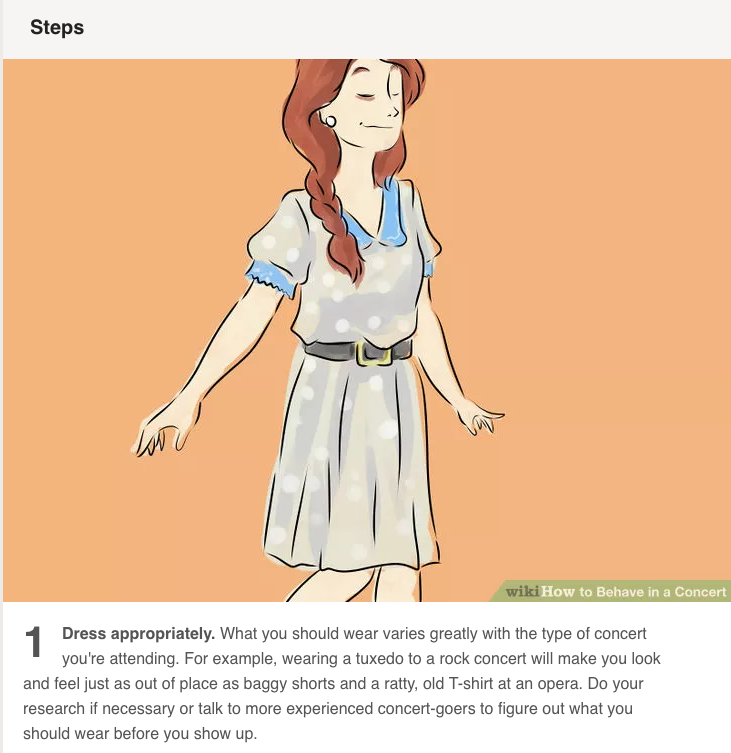 In festival terms this means you should dress like that gypsy-Byron-boho-babe that you never knew you were.
Festivals are a place where you can get real experimental with your getup. Going for a more outrageous look is more likely to make you look like you're getting into it more than everyone else. You're also more likely to make the festival photo album (great for your facebook profile). So add those fishnet stockings to the list, shop that oversized hat and don't skimp on the kicks.
Then there are the non-festival-fashion punters, rebelling against the paisley and felt hats. This breed of festival-goers usual rock awkward length cargo shorts and graphic print t-shirts saying "if lost please return to ____". Basically they're your parents.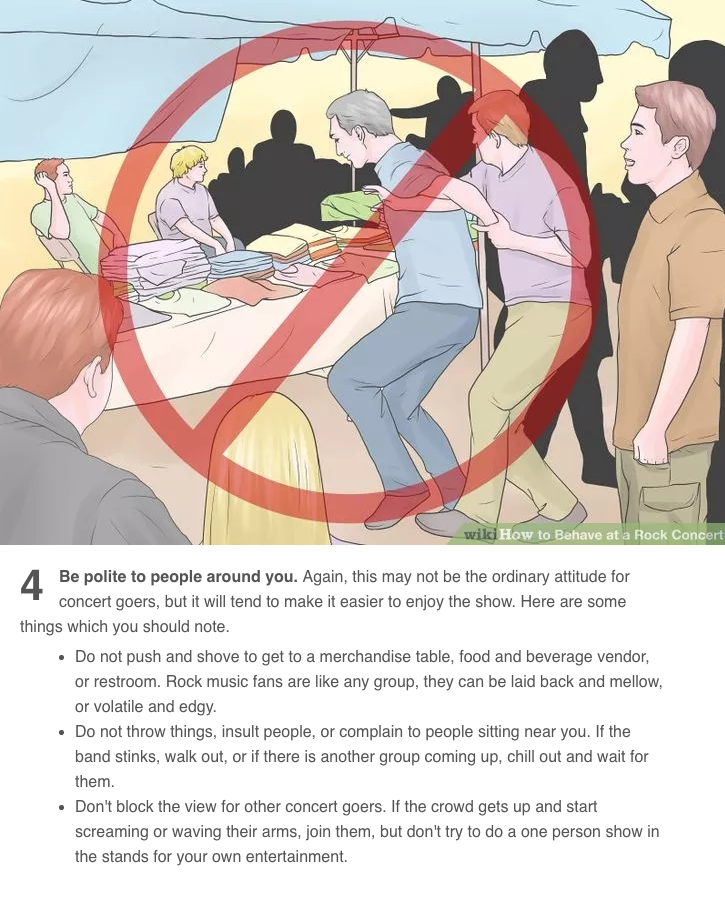 The only rule that actually seems to be followed at a festival. Everyone is normally too loved up to be rude and you'll walk away with more friends in the toilet line than you do from your job over the next year.
Fortunately for us, This That also isn't like Stereosonic so the grounds will be free from the douche bags trying to pick a fight.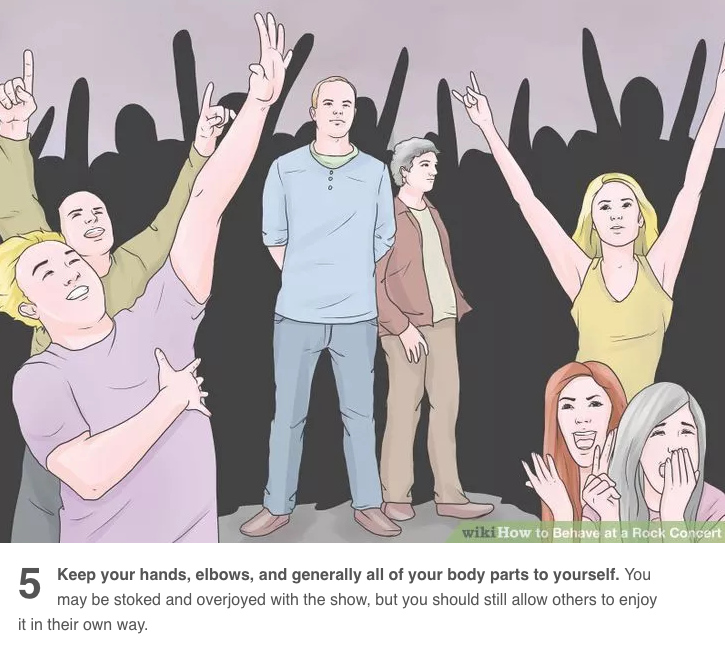 Normally the only people actually standing like this are either adults minding underage kids, that dude with speed dealers having an existential crisis, or those completely obvious undercover cops. Regardless, just make sure you're not that prick butting his cigarette over everyone, or the girl who for some fucked up reason wore heels, destroying everyones pinky toes.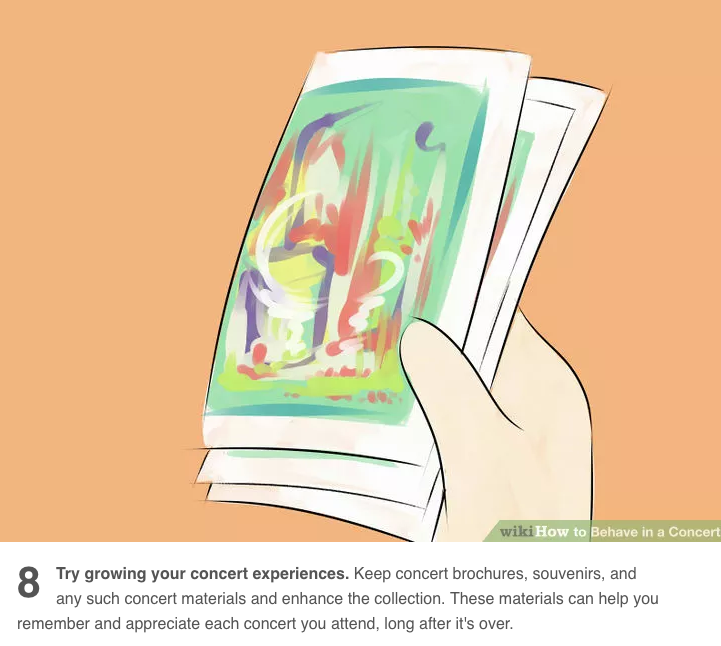 Look, we're usually lucky to make it out of a festival with a phone (/dignity?) let alone a piece of memorabilia— but that's why material wristbands are a beautiful way to remember 'that time you saw ScHoolboy Q'.
This That also houses a place where you can get a stylised photo shoot because we all know that will make your Insta-likes crack the 11.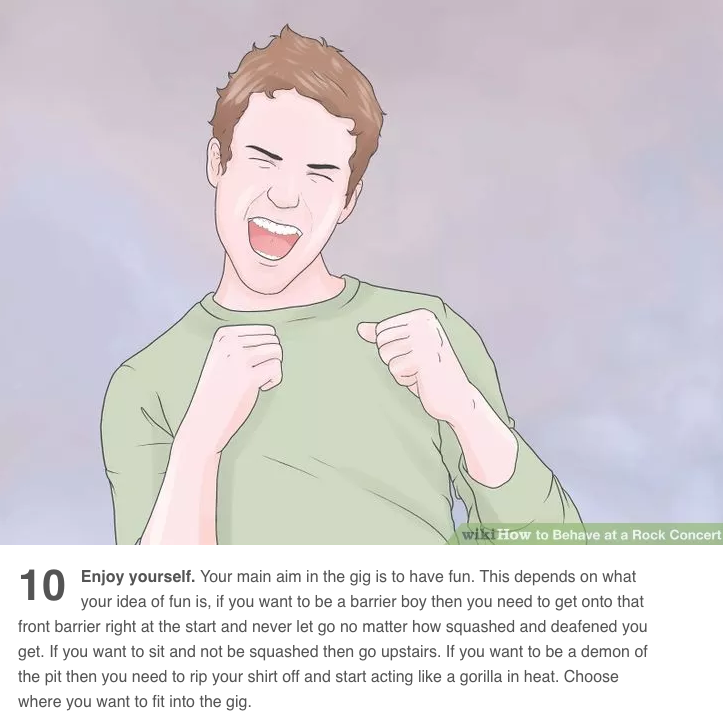 'If you want to be a demon of the pit then you need to rip your shirt off and start acting like a gorilla in heat' -WikiHow
Whatever you say WikiWTF. I guess? 
---
What is the REDDS personal advice?  Get your hands on some tickets then proceed to pump the This That playlist on repeat.