Look, we're trying to play it cool because a rumour is just a rumour until proven true, but fingers are being pointed and plugs are being outed surrounding a sneaky Travis Scott visit to Australia.
After the planting of the famous Astroworld head in Sydney Harbour, everyone then got majorly g'd up when Travis sent Astroworld trucks around Australia blasting his tracks in December of 2018. Following those events, we all thought we were over the excitement and heart palpitations of a possible AUStroworld for a while. Well, turns out the heart rates are going up yet again, because there's been another strain of La Flame fever nationwide.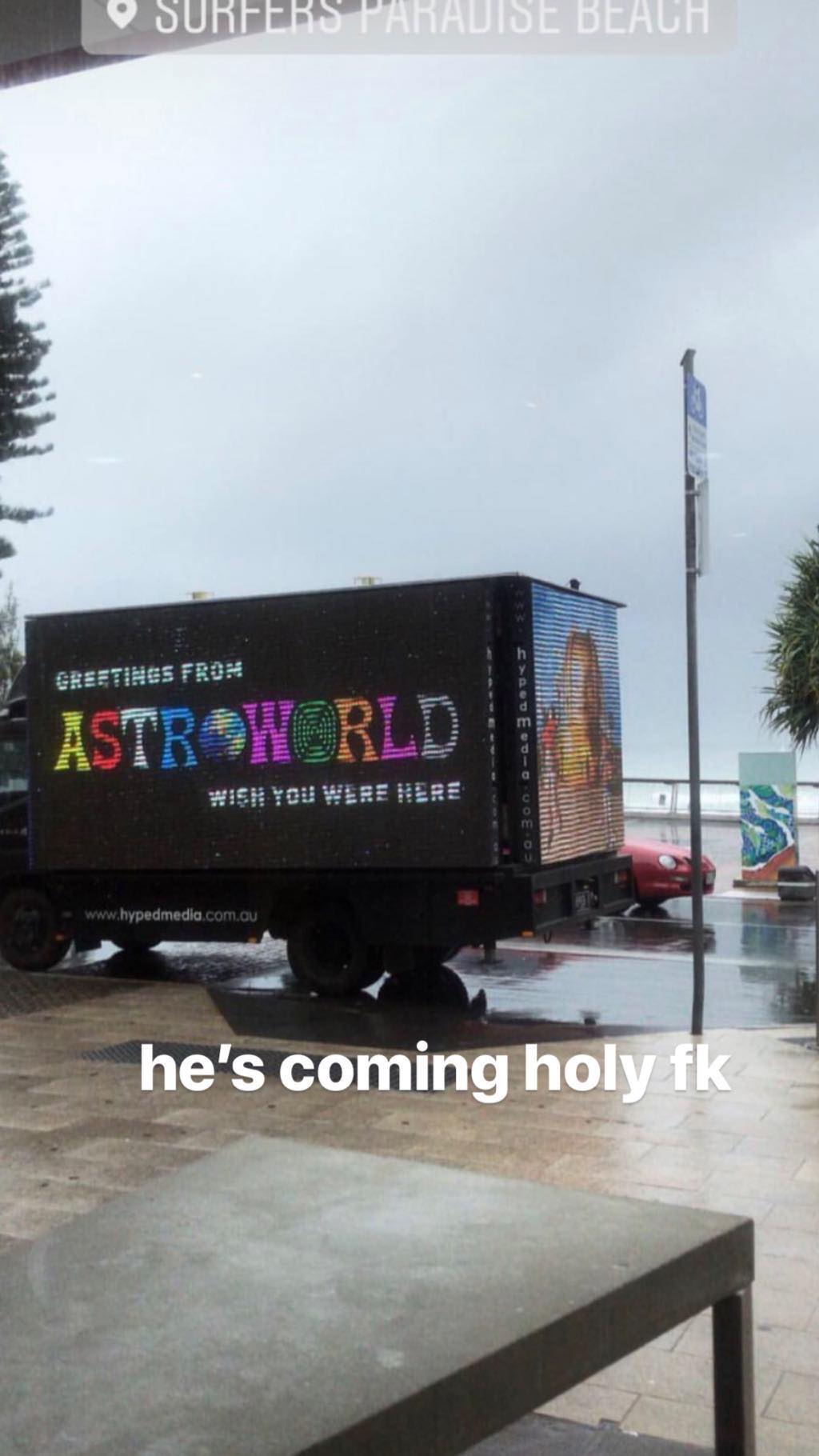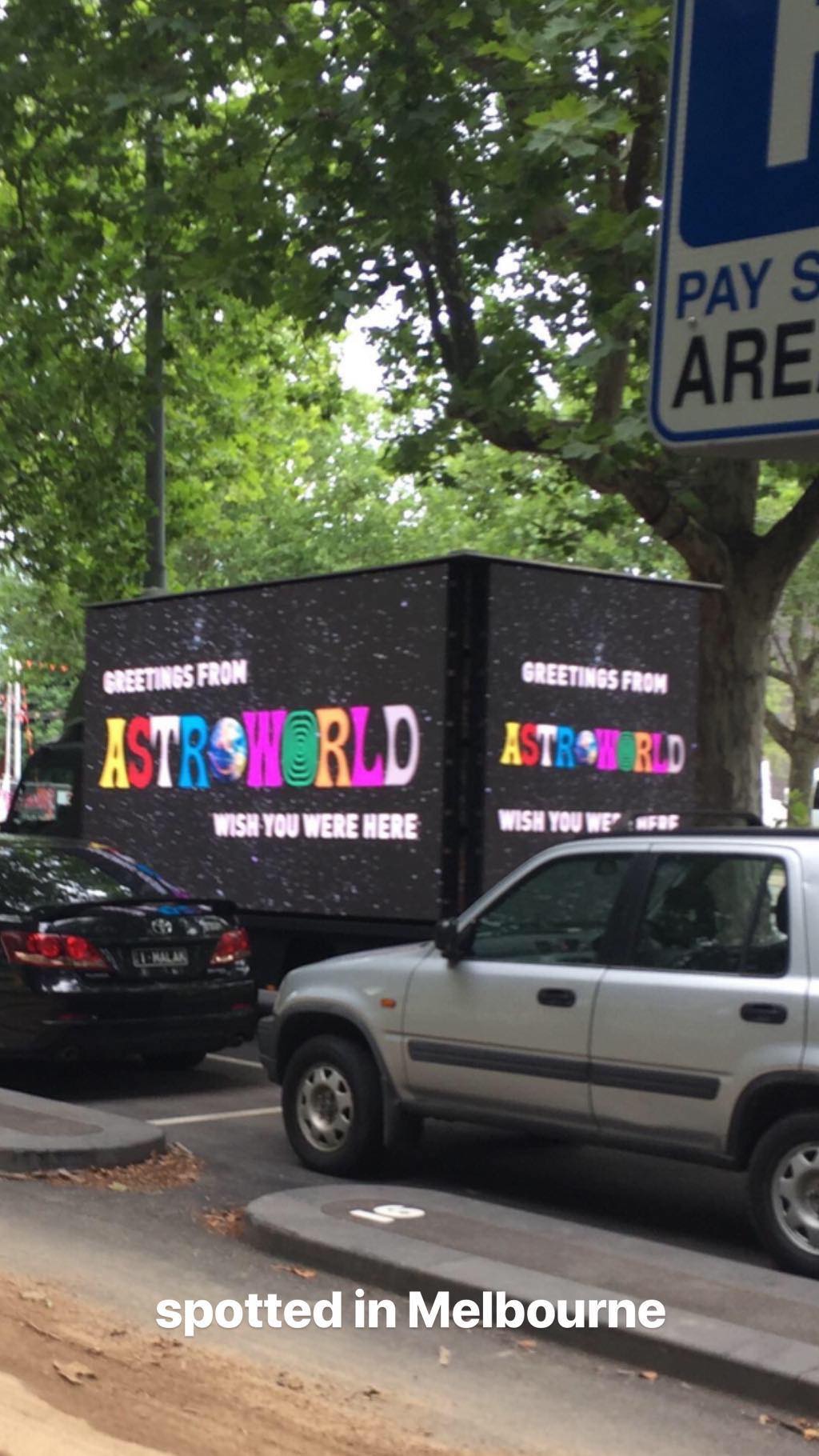 Last week a post was made by Australian Hip-Hop publication AUD'$'s via Facebook that blew up over the weekend. The post suggested they've been informed that Travis will be returning to Australia in June of this year, by captioning a photo of Travis' Astroworld Sydney campaign with "AUStroworld. June." alongside the plug emoji and the peeping eyes emoji.
Speculation and theories spiked after the post, with the most convincing breakdown being that Travis must be headlining this year's Splendour In The Grass festival, tying together the June tour mentions with Splendour's commencement in July.
Although there are no facts set in stone just yet, hopefully we won't have to wait too long for confirmation as Splendour lineup announcements generally drop sometime in March.
All we can do for now is add some more Astroworld merch to our carts and wait for any announcements.
What will come first? Travis or his upcoming Air Jordan 6's? We'll take either (or both).
Cover image via Instagram @travisscott.
Article images via Instagram @dylan.cotsopoulos and Twitter @aamyenright.