SAY GOODBYE TO THE WEEKND.
It's been a decade of grooves to the tunes of The Weeknd (yes, we are that old), the Canadian singer, songwriter, and record producer who had created a musical revolution with his catchy beats and exceptional music. The Weeknd, whose real name is Abel Tesfaye, has been one of the most influential musicians in the world. But now, the news of him retiring his stage name after his next album has come as a shock to the music industry.
For a musician, their stage name is their identity, but sometimes, change is necessary. The Weeknd has been a successful stage name for Abel Tesfaye, but after a decade of using it, he feels that it's time to move on.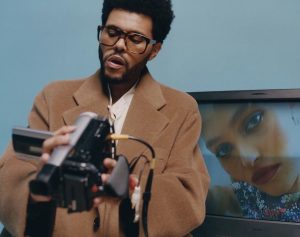 In a recent interview with W Magazine, where he appeared alongside The Idol co-star Lily Rose-Depp, the artist shared that after over a decade of putting out music as The Weeknd, he's just about ready to retire the name.
"I'm going through a cathartic path right now," he said. "It's getting to a place and a time where I'm getting ready to close the Weeknd chapter."
The singer said he still plans to make music, "maybe as Abel, maybe as The Weeknd."
"But I still want to kill The Weeknd. And I will. Eventually. I'm definitely trying to shed that skin and be reborn," he continued.
The Weeknd has been teasing his upcoming album on social media and has revealed some of the collaborators that would be featured in the album, including Tyler, the Creator, and Quincy Jones. Fans are excited to see what these collaborations will bring to the table and how he would incorporate them into his signature style.
The Weeknd's dedication to exploring new musical styles and his thirst for creativity is a testament to his talent. It'll be exciting to see what new energies and personas he brings forth with his new name.
Featured image via Twitter @outsons.com