Fresh off supporting Lorde for her Melodrama tour of North America, Swedish electropop sensation Tove Styrke is preparing for her first tour of Sydney and Melbourne.
REDDS chatted to the Stockholm-native about corny souvenirs, hip-hop collabs and the tribulations of packing four hours before her flight to Sydney.
Where are you at the moment?
I just woke up in Stockholm. I'm leaving for Australia in four hours.
You've wrapped up the Melodrama tour with Lorde?
Yeah, I just got back from LA. I did Melodrama for one month then headed to LA to write some new material. I'm leaving so soon!
You're all set to go? 
I'm actually the worst at packing.
Yeah, I know. I saw your IG story.
At 1am this morning I still hadn't unpacked everything from the Melodrama tour. I was like, "What am I going to do? Everything is dirty. What actually is my life?
Did you guys party much?
I wish. When you're on a tour like that, it's a big commitment. You have to be at your best. It's important to get your sleep.
Have you been over to Sydney or Melbourne before?
I haven't. This is the first time ever for me coming to Australia, so I'm extra excited.
What's your impression from Australia from afar? What do the Swedish think of Australia? 
Me personally? I expect you guys to be the best. My songs always have great support there. I hope I'll have some time to actually see Sydney and Melbourne.
Dream rider?
Cup noodles. Coconut water. Face towels. I actually love kitchen magnets – I collect them from the different cities I travel to. The cheesier the better. The last one I picked up was from Paris. It was an Eiffel Tower with a cowboy hat.
Oh, you could find some super corny kitchen magnets in Australia – a kangaroo holding a beer maybe.
That would be perfect.
You grew up in Sweden. What's the pop industry like over there? Is it tough to crack-in?
I feel like it's pretty open. I like it because it's big enough so that you can keep finding new people to work with but small enough to kind of know everyone.
Does Stockholm give you something unique creatively?
I feel like people are a little bit less in a rush here. Maybe it's that Sweden is a little bit slow. We like to think things over. If you compare the writing process, especially to a place like LA, it's a completely different temple. To me, it just feels impossible to finish a song in one session. My brain can't grasp a whole song in one day. In LA, people love to finish two or three songs in one session. To me, I just don't understand how you can do that.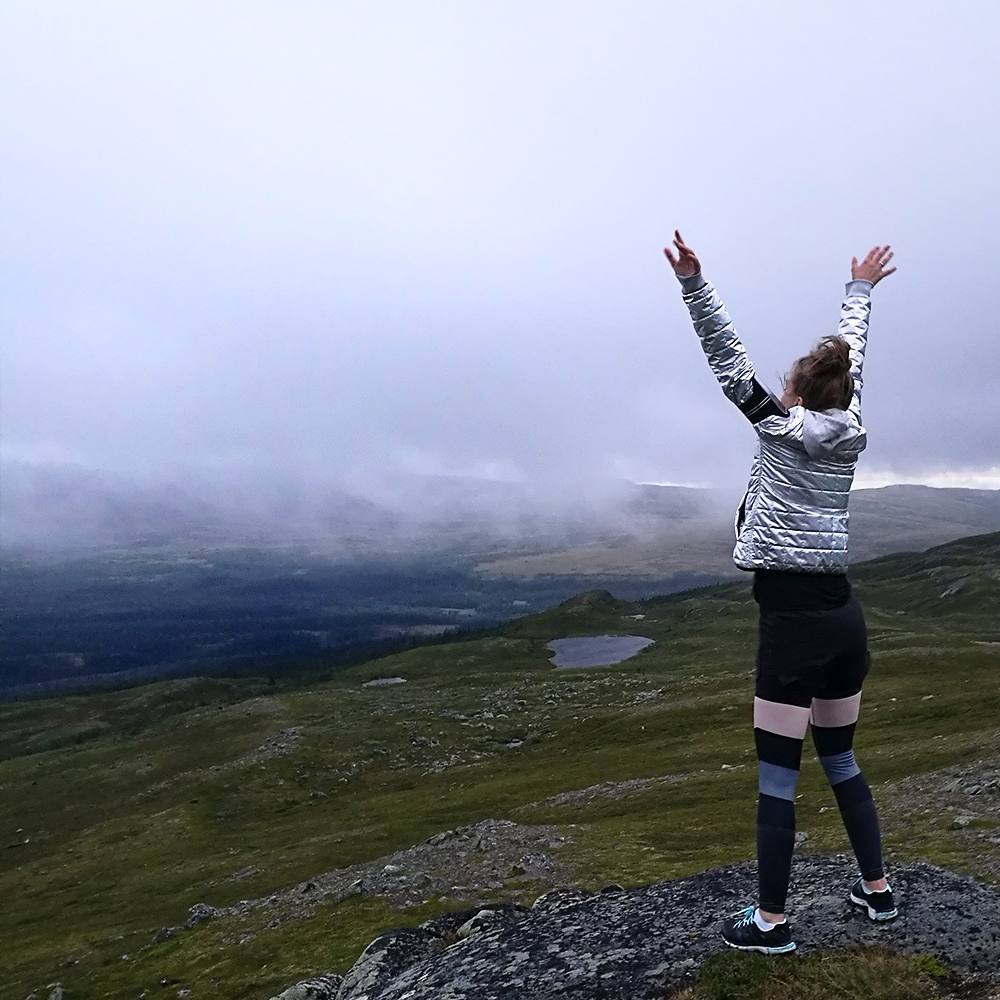 You've just finished up your album, "Sway" – do you have a dream collaboration in mind for future projects?
I've got some plans, some dream collaborations, but I don't want to jinx it!
You're pretty into your hip-hop as well. Is that something you'd like to get more into?
I think everything that I listen to plays into what I make. I feel like I would not express myself lyrically the way I do if I didn't listen to more hip-hop. Everything plays in. I wouldn't think about vocals the same way I do if I hadn't spent so much time listening to people like Rihanna. She can make a really shitty song sound amazing because her delivery is just so good. The most interesting thing for me is when you team-up with somebody that's absolutely from a different world from you. I think those are the most interesting collaborations. When I see Francis and the Lights and Kanye West I absolutely have to look into it.
Did hear the A$AP Rocky x Moby collaboration?
No! did it come out today? I have to listen to that.
Catch you at Oxford Arts on Tuesday! 
I'll be on the lookout.
Tove Styrke will be performing in Sydney and Melbourne this week.
Cover Image: Instagram |  @tovestyrke