I got locked in an elevator early on Sunday morning. Luckily, I'd had enough whiskey to fall asleep in there. Every now and then, the emergency phone would ring and I'd yell up to the speaker from the floor.
"What apartment number are you from?"
"I dono"
"What's the address?"
"I dono"
"What suburb are you in?"
"Sydney?"
When I broke free, Google maps told me I was somewhere near Roslyn Packer Theatre. Fancy. I took Nurofen and started the long walk to my car.
See what happens when you try and make new friends?
Here's all the best events on this week …
23.02: Matrix Man At The Red Rattler Warehouse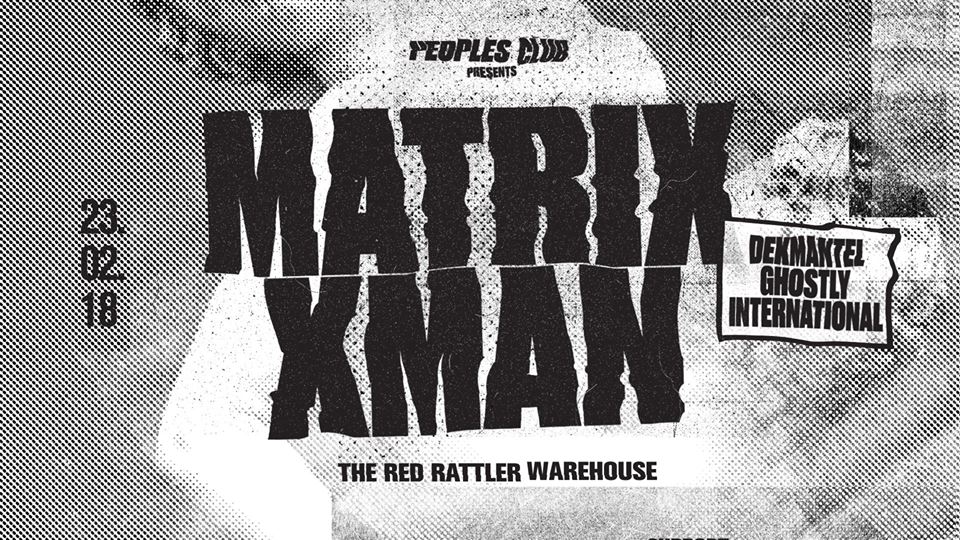 Matrix Xman has been releasing a string of tunes of late. On Friday, The People's Club is throwing it's first event of the year. "New artists, new formats and new venues".
New year, new me, new you. New mistakes. Second release tickets are going for $30.
23.02: Astral People present Shigeto

Zach Saginaw, aka Shigeto, is coming back to Oz after a two years hiatus. The Detroit-born, jazz-electro artist dropped his first album (The New Monday) in four years, and is looking to celebrate on Friday night at the Oxford Arts Factory. Mookhi + Mohi and Mango will be running in support with tickets going for $28.25.
23.02: Burning Rose Store Launch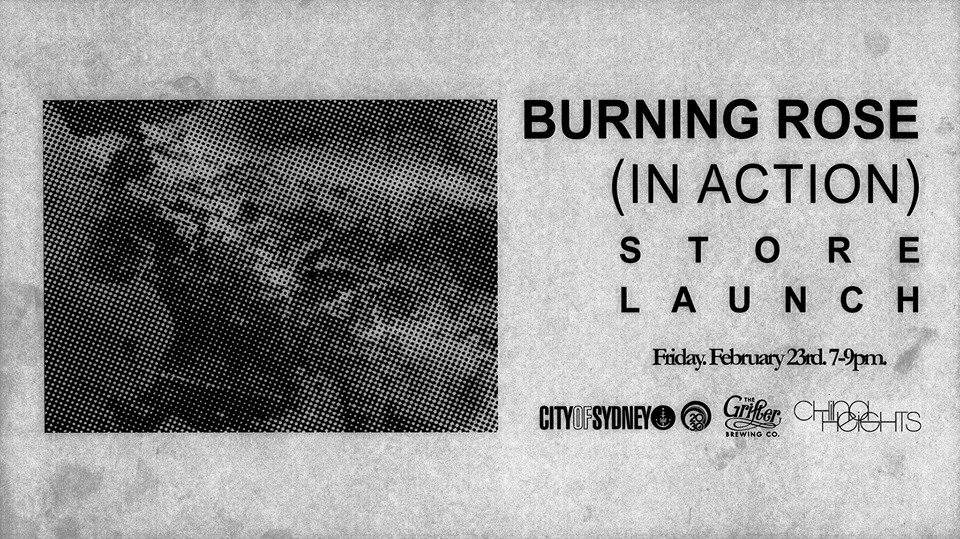 Burning Rose are set to open a new space in Sydney's CBD this week. The label "aims to present the often unheard voices of Australian musicians in a new and exciting manner." Doors at 7, drinks by The Grifter Brewing Company, and music by Cop Envy and Pelvis.
23.02: The Island LIVE Presents Paces, Just A Gent And MUTO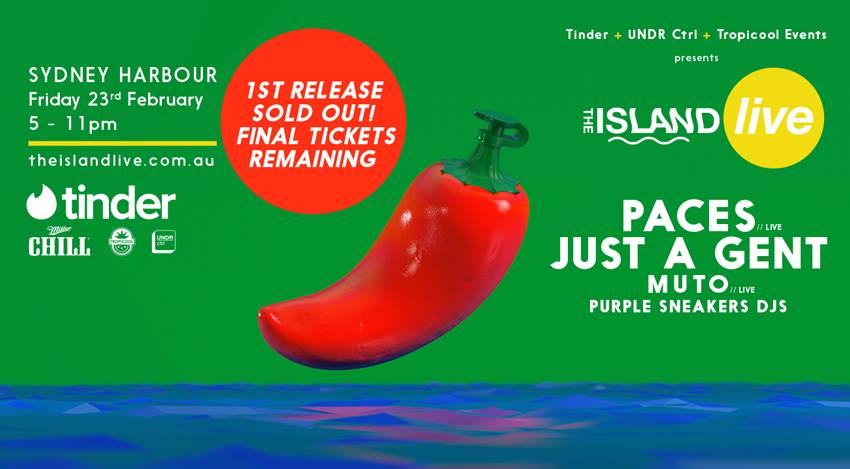 The Island LIVE will be making waves again this Friday, as Paces, Just A Gent, and Muto are set to play from around 5pm. Temps are set to hit mid 20s so organise yourself now – there's only a few tickets remaining.
24.02: Heavenly, 5 Years In The Dance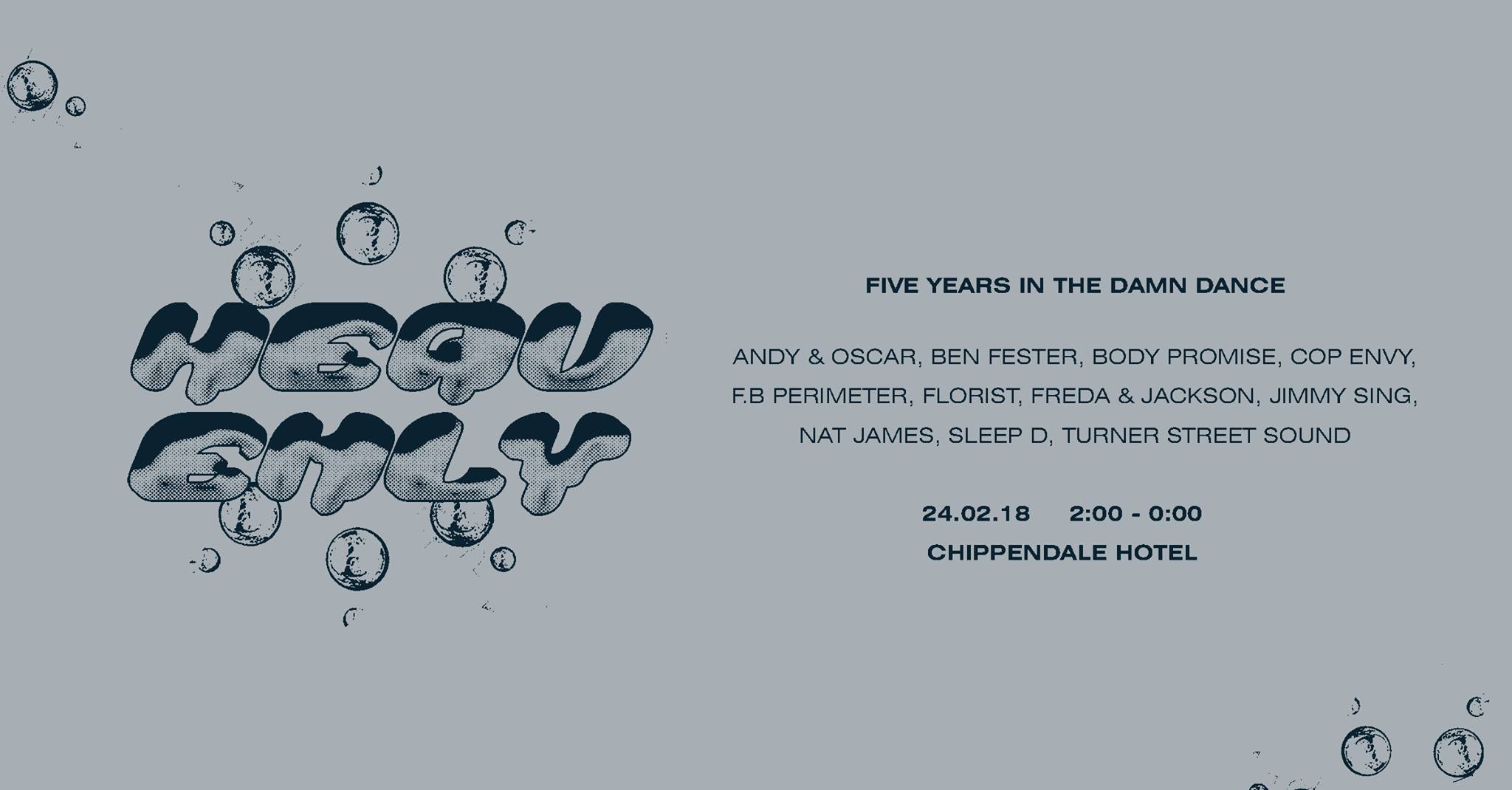 Heavenly's returning to its spiritual home at the Chippo Hotel this Saturday for a multi-level, "maximum style" dance sesh. The lineup includes Andy + Oscar, Ben Fester, Body Promise and Cop Envy. Get lost in the smoke until Heavenly becomes hellish and you lose another couple of years. For the full list of acts and tickets, suss the event here. 
24.02: Sydney City Limits Music Festival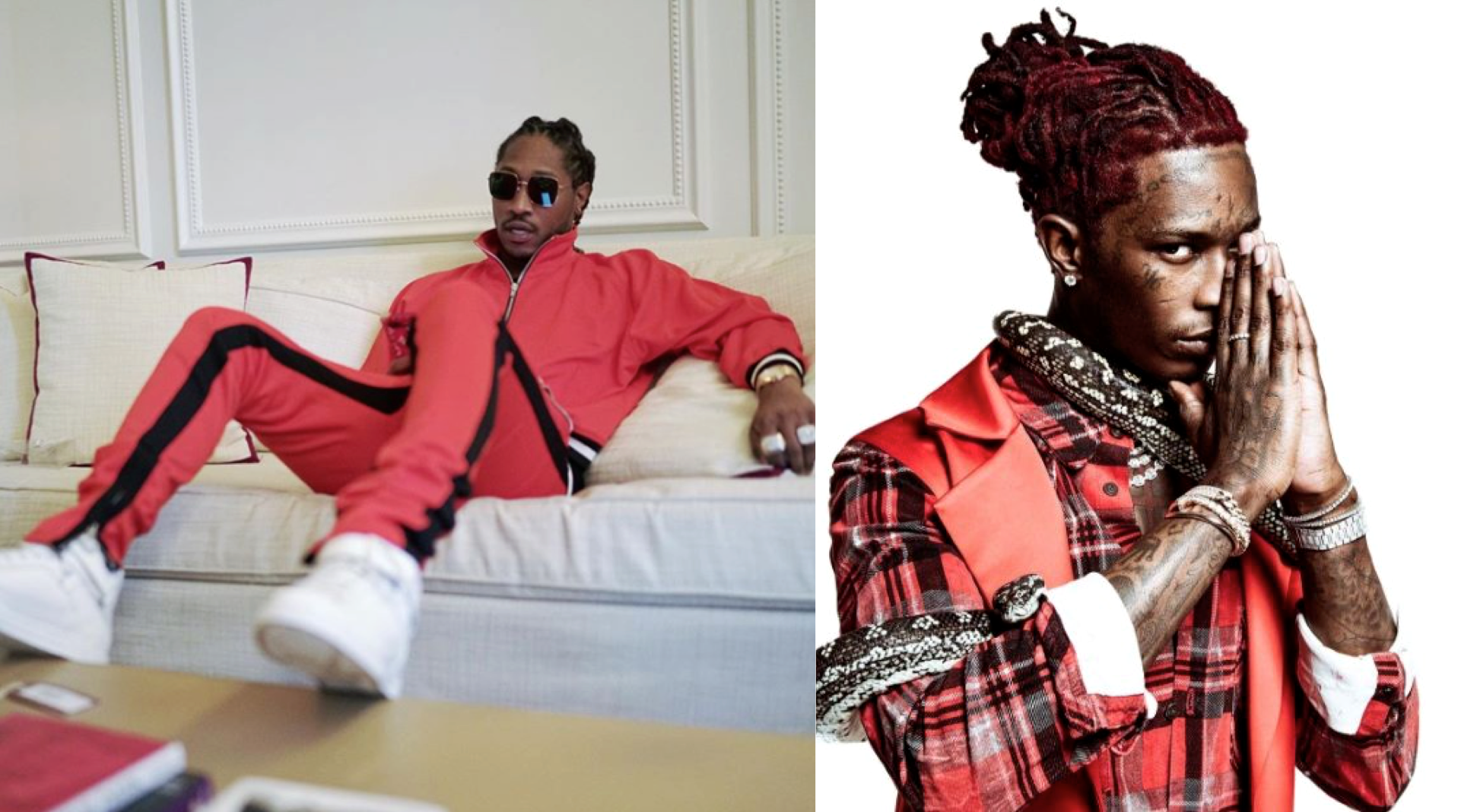 Young Thug and Future will be hitting Centennial Park this Saturday for City Limits. It's the first time Sydney's thrown the sister event to Austin City Limits. The event will run across four stages. It's sponsored by Triple J, so we've also got Dune Rats and Thundercats for all you cats that tuned into the Hottest 100 on Oz Day. Oh yeah, did you hear? Young Thug's changed his name to SEX.
24.02: Ministry of Sound Club ft. Justice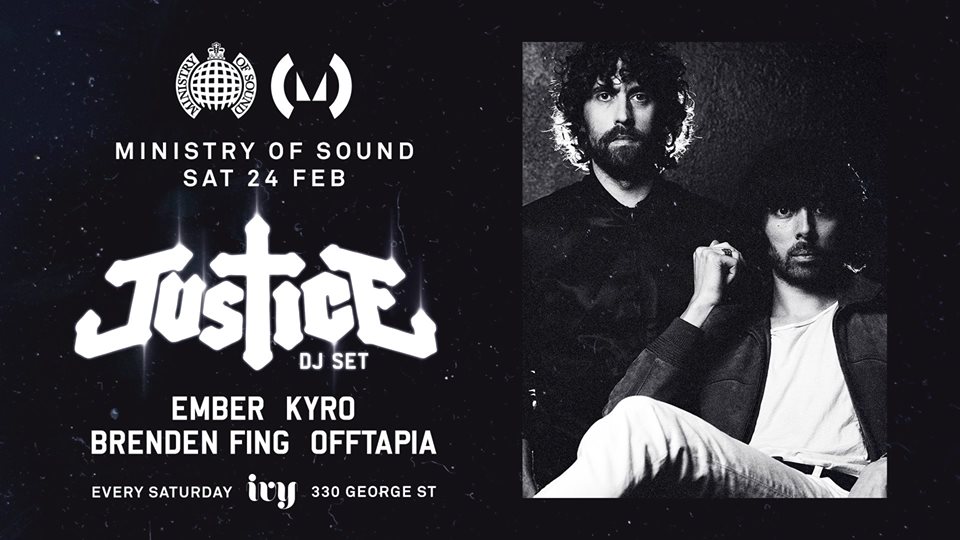 French electro-duo Justice will be hitting the Ministry of Sound Club on Saturday to showcase their nearly two-decade long music careers. Over this period, they've reworked tracks by N.E.R.D, Fatboy Slim and Daft Punk. Tickets start at 35, and beats will play until around 3am.
24.02: DCR Presents: Sweater Curse, Babey and Cody Munro Moore
Secret Garden's sold out, so good guys Lady Hampshire are throwing a free gig this Saturday for all those that missed out. No need to curse those sweaters, folks, it's going to hit 30 degrees over the weekend. Maybe a cardigan?
24.02: Dax J, SHDW And Obscure Shape At The Civic Underground
Dax J and SHDW & Obscure Shape are fresh off their festival tour and hitting the Civic Underground this Saturday night from 10pm till 4am. On support duties are Jac Frier and U-Khan. Final round tickets are going for $37. Pretty much the same price as your pouch of tobacco.
24.02: SEVs Present Urulu And DJ Maysa Lozano 
Still haven't found something that's got you frothing? Club 77′s throwing a party on Saturday with Urulu – the boy from Cali with "an innate talent for sunny, contemplative chords and clever drum programming." Not sure how contemplative you can get at Club 77 but hey, you never know.
25.02: Lil Uzi Vert At The Enmore Theatre
After a mammoth year of 'XO TOUR Llif3', Lil Uzi Vert is bringing Sydney tour life to The Enmore on Sunday and there's still some tickets available. Catch our REDDS FX team snapping street style on the night; watch this space to see if you make The Cut.
Still unsure about plans?
What's wrong with you?
How about a 16-storey snowboard ramp and music festival in Sydney's CBD?