Is Dry January actually a thing? I thought it was Dry July. My mother's worried about me because I moved in with a guy that works at a brewery. I'm worried, too. I've got a fridge full of Stout and a thumping headache.
Is Dry February a thing? What about Aperol-April?
Nah, that shit's too expensive.
Anyway, booze or not, here are the best gigs on this week.
08/02: The Operatives Present TOKiMONSTA
California producer TOKiMONSTA (Jennifer Lee) will be hitting Manning Bar Thursday night for a set with support from Milan, Jade Le Flay and Krystel Diola.
If you missed her at Laneway Festival last weekend, be sure to catch her here. Get amongst this – her headline set at Boiler Room Sydney last year had the whole room heaving.
09/02: Carriageworks Night Market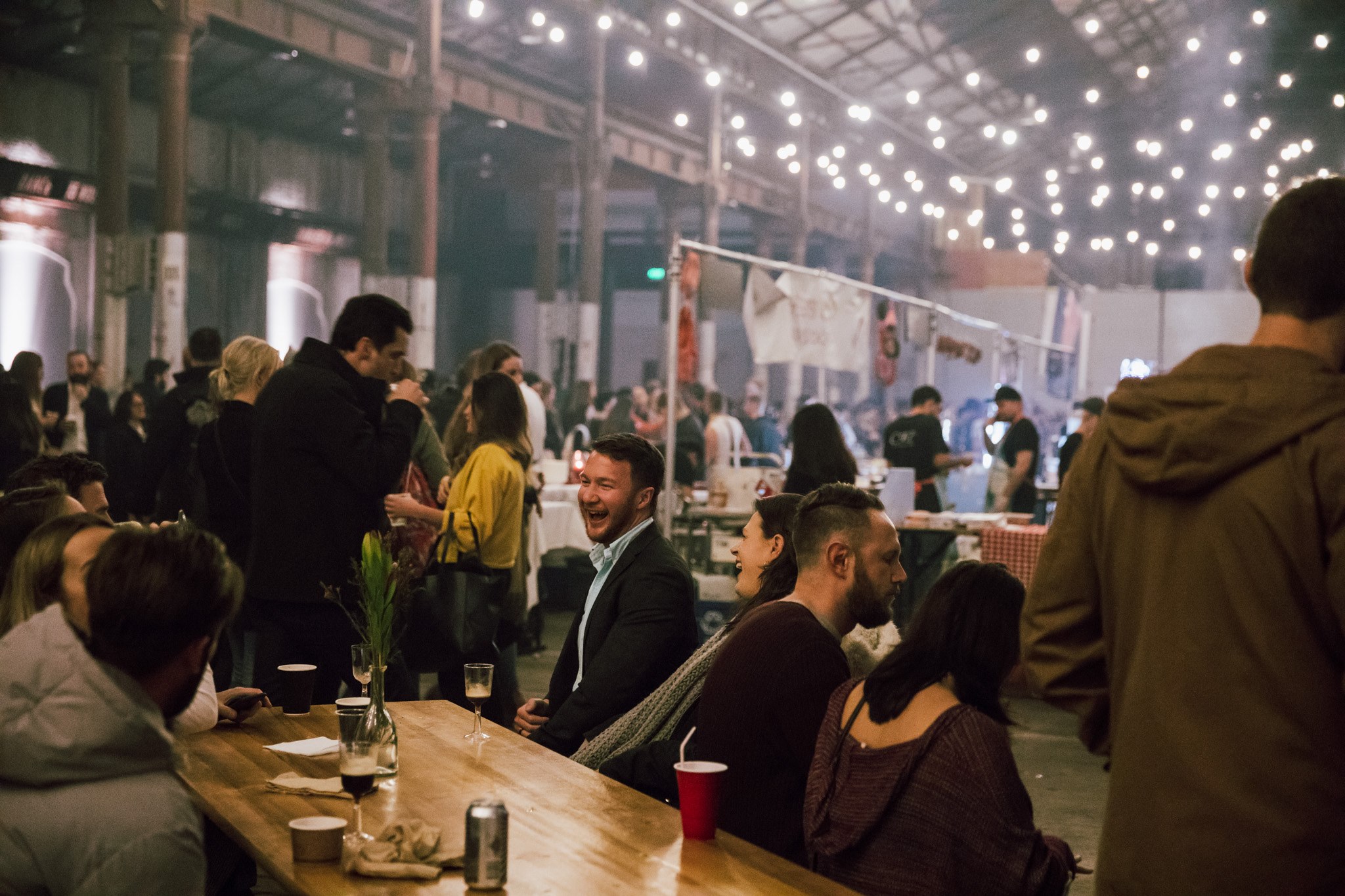 Want a boujee option for your Friday night? Here's somewhere you can blissfully pretend that your Friday night won't end up like it always will – sharing a durry with some guy named Greg at your local.
Curated by chef Kylie Kwong, Carriageworks Night Market will be spotlighting local Australian produce by some of our best chefs, and featuring more than 60 food and beverage stalls along with free cooking demonstrations.
Expect DJs, a live performance by composer Elena Kats-Chernin and the unveiling of a newly commissioned artwork by women artists from the Yarrenyty Arltere collective.
Tix are 10 bucks. Not feeling like a deadshit for a few hours is priceless.
09/02: First Light Tour with CC:DISCO!
If boogying's your thing…
Final release tickets are on sale for the First Light Tour with CC:DISCO!, Soothsayer, and Village Sounds.
Kick off's at 9pm at the Oxford Arts Factory. Pack your roll-on deodorant 'cause it gets sweaty in there.
09/02: Yeahsure's 2nd B'day 
Content creators yeahsure. are celebrating their second birthday with a shindig at Flamingo Lounge on Friday. Tori Levett, Lex Deluxe, and UNDR ctrl DJs will be dropping beats and Coors will be keepin' them icy.
"Strictly no dabbing." Wat. That's my only move.
09/02: The Internet At Enmore Theatre
The Internet are going full WiFi, presenting a deconstructed lineup of 5 artists, 3 sets, and 1 band. Each member will take turns fronting the band to perform a set of solo material. Now that's a fucking Special Affair.
If you were too cooked at Laneway adding people on Facebook in the toilet line, here's your second chance: Tickets here. 
09/02:  Read-Only Memory At Club 77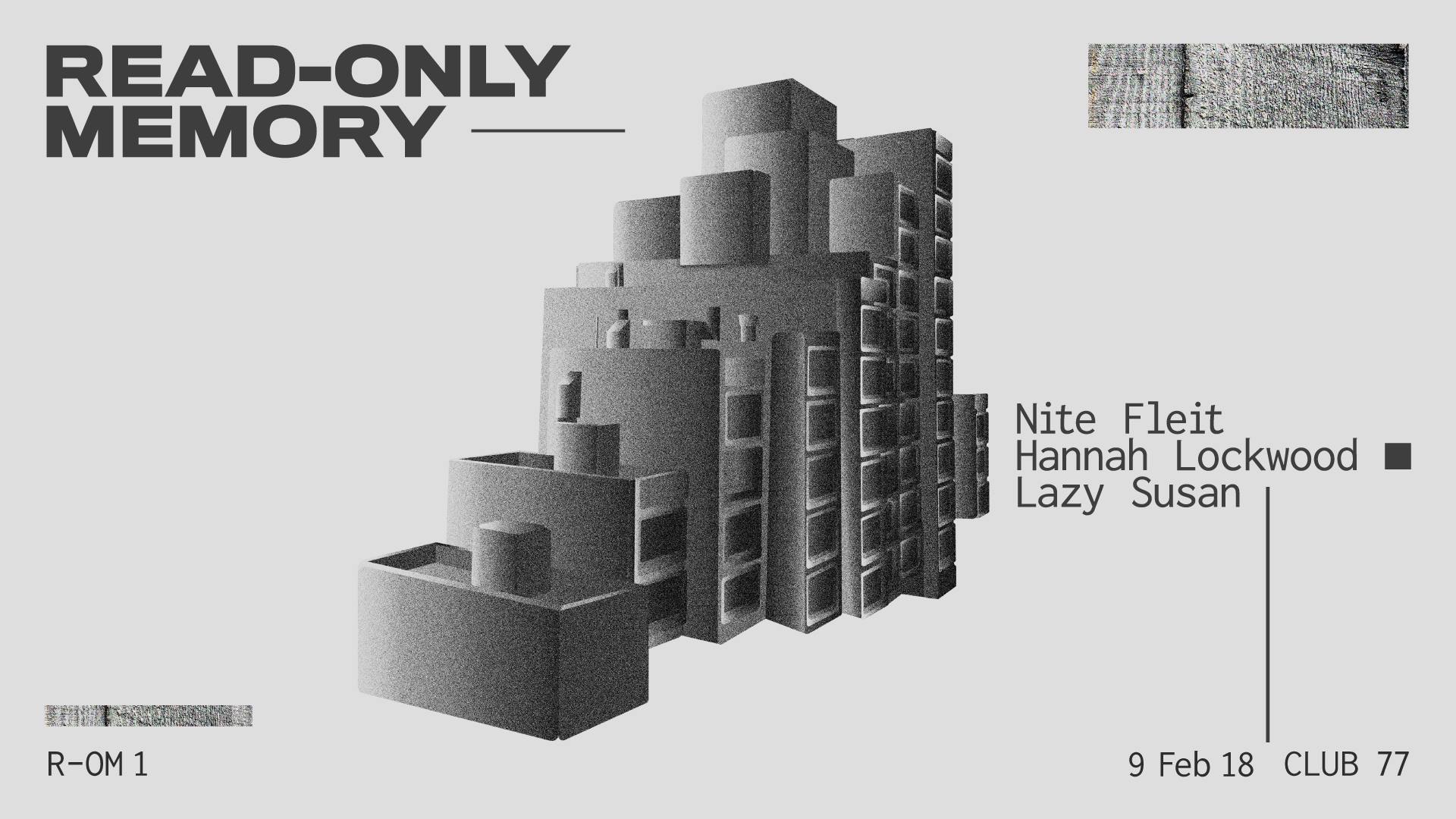 Each event at Read-Only Memory engages with contemporary issues facing Sydney. On Friday, Club 77 (aka Sevs lol) will play host to a series of topics about Sydney's housing market:  like why "the irony of transforming social housing into luxury apartments is lost on those in positions of power".
Let the despair sink in only temporarily, then let the beats provided by Nite Fleit, Hannah Lockwood, and Lazy Susan cheer you up afterwards.
09/02: Days Like This Warm Up Party At Goodbar
With Days Like This Festival coming up in March, Goodbar are getting us psyched for it early. Artists from the festival roster, Gabby and Cassette, will be playing this Friday alongside Desiki, Jermaine Jones + more.
Nights like this… amirite?
Free entry before 10 and two levels of untz untz till 4am.
10/02:  Back To Berlin At The Junction (Bondi) 
Who's still thinking of moving to Berlin? Don't worry about it, The Junction is going full-techno this Saturday, with special guests Andy Bird (RETURN TO RIO), Aaiste and 2-for-1 cocktails.
And unlike Berghain, you'll probably get in lol.
All we need now is an U-Bahn.
10/02: Halfway Crooks At The Lansdowne
After a brief sabbatical, Sydney's late night rap party is back again, celebrating it's ninth year at The Landsdowne on Saturday. DJ Levins & Captain Franco, will be playing "back-2-back dirty rap and r'n'b hits all night long."
10/02:  Pelvis Presents Trevor Jackson
Trevor Jackson, the former label head of Output Recordings and disc-spinner since the '80s is playing his first gig since 2010 at Tokyo Sing Song.
Doors at 10pm and pre-sale will cost  $15.00.
Need some inspiration to party? DO NOT WATCH: Justin Timberlake's Super Bowl performance. 
Image by Phillip A.M. (REDDS FX)