COLLECTION: Supreme x The North Face
SEASON: Spring/Summer 2018
RELEASE: April 5
PRICE: TBA
There was this kid at school who'd always convince us to skip class to hole up in his room and punch cones. He'd pour us creamy soda and show us videos of Area 51, UFO's and the illuminati. After a while, we'd get a little paranoid and get the next bus home.
The men and women in the videos were always in black suits, or hazmats, or something sterile and clean from the hospital.
They never looked like this:
Supreme's latest metallic linkup with The North Face looks like they've beamed our secret societies straight from space and to be honest, it's bringing back a lot of unresolved governmental paranoia's from the millennium.
Outerwear staples include the Mountain Parka and Mountain Bib Pants (in gold, silver and rose metal), both featuring a seam-sealed nylon construction and metallic waterproof, with the Roo II Lumbar Pack, Shoulder Bag and Borealis Backpack going for the same colour scheme with 420D water resistant nylon.
The collection will drop online and in-store across NY, Brooklyn, LA, Paris and London on April 5, before rolling out in Japan on April 7.
Supreme; cyborgs; supermodels – where will fashion take us next?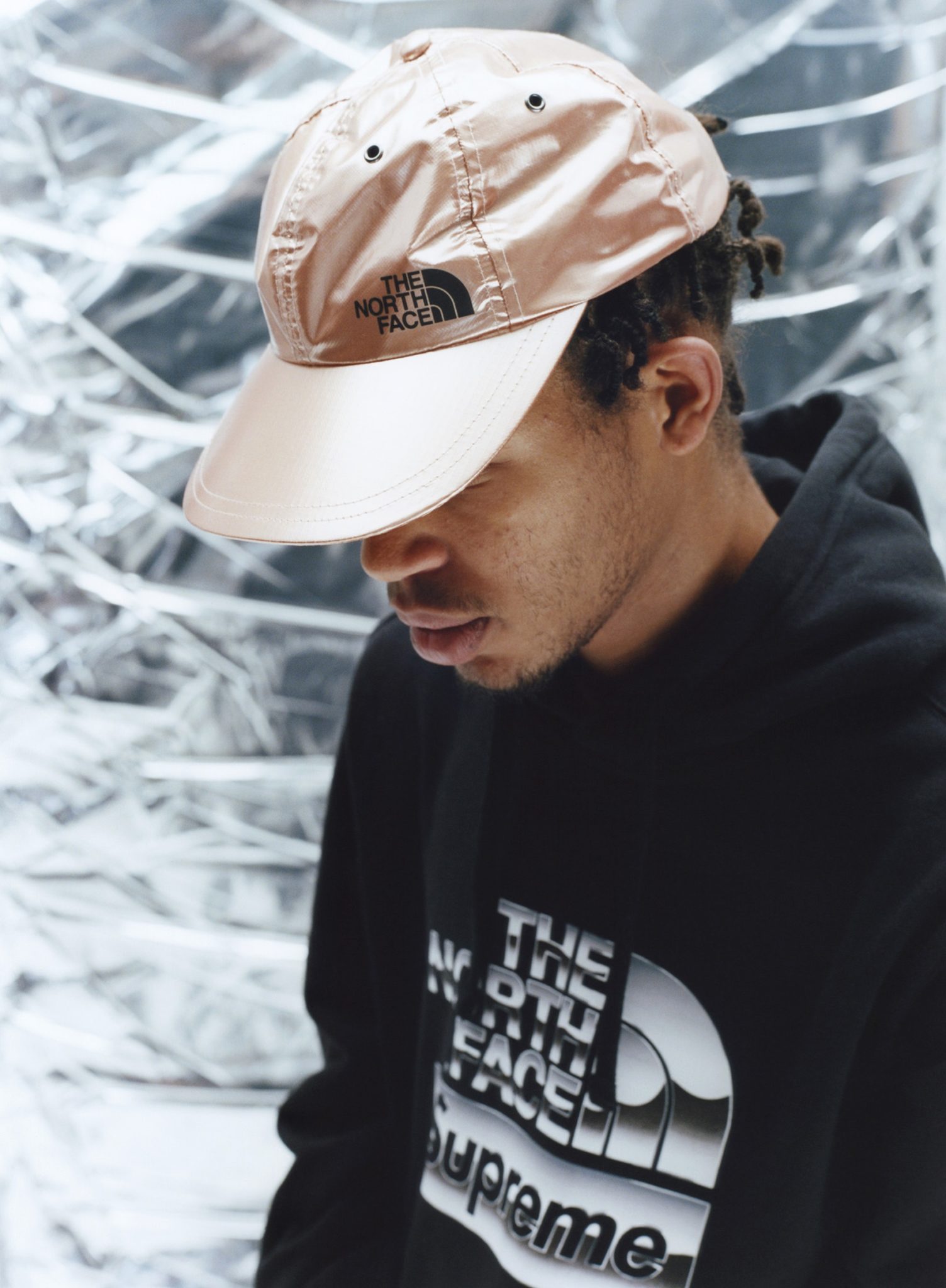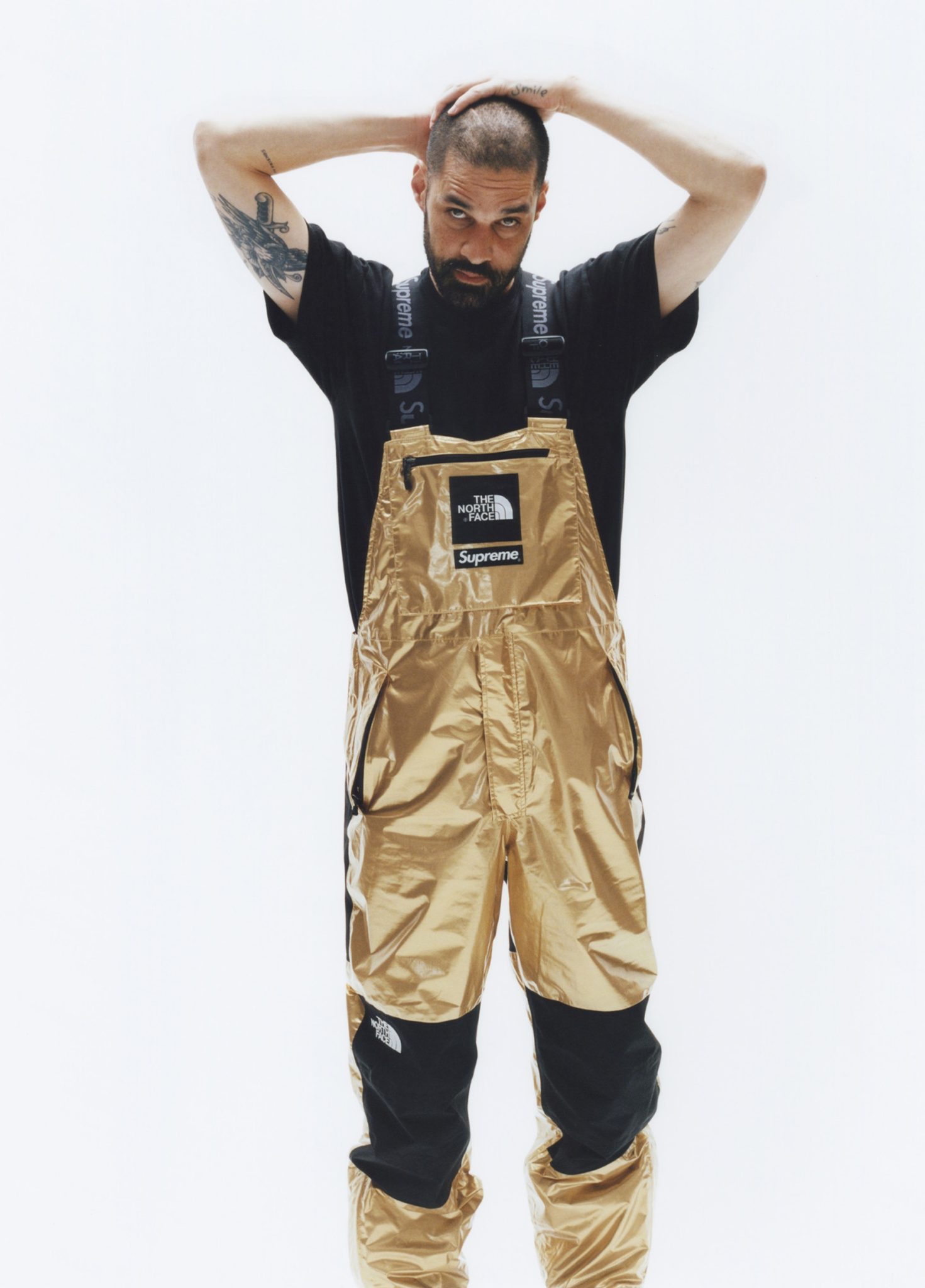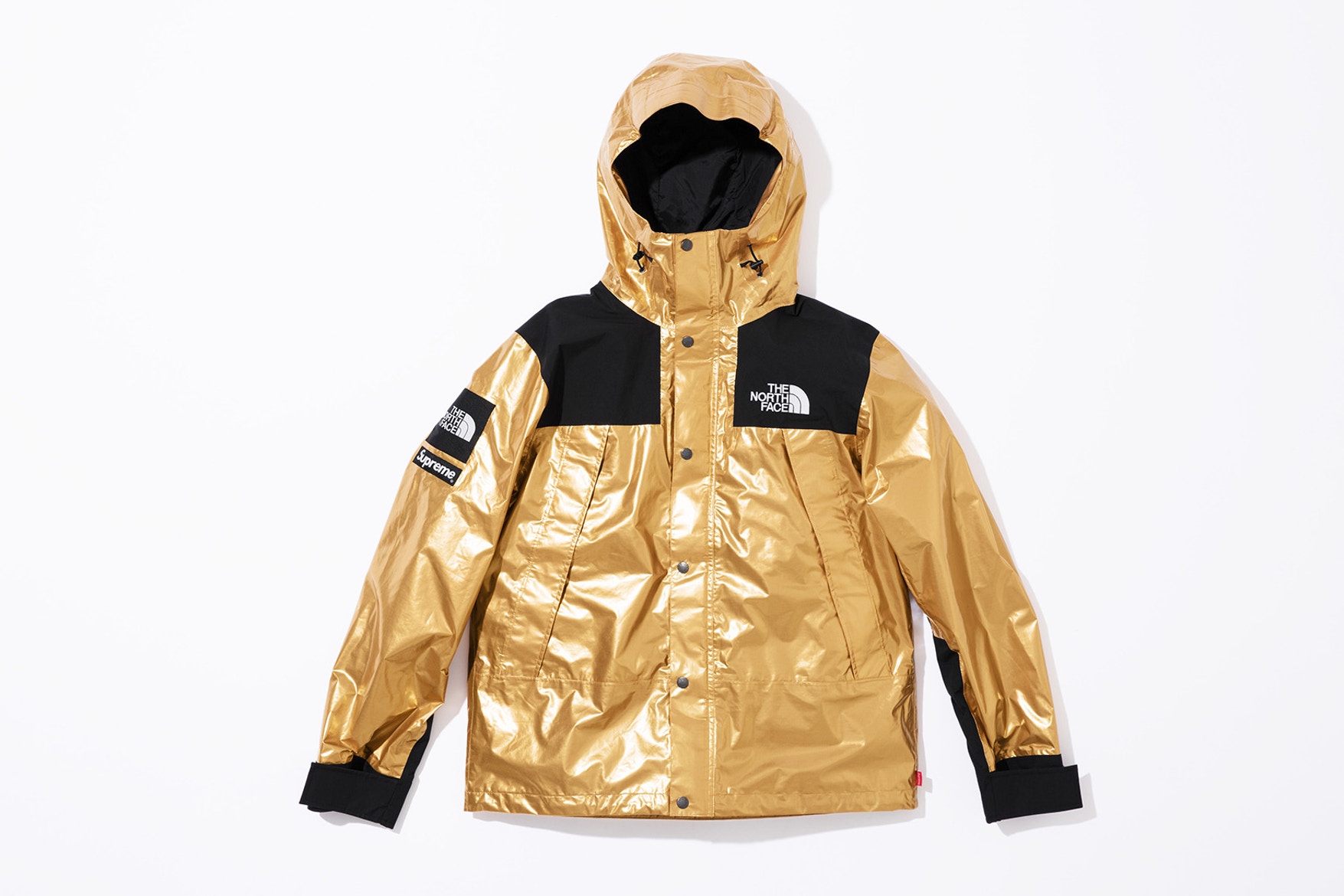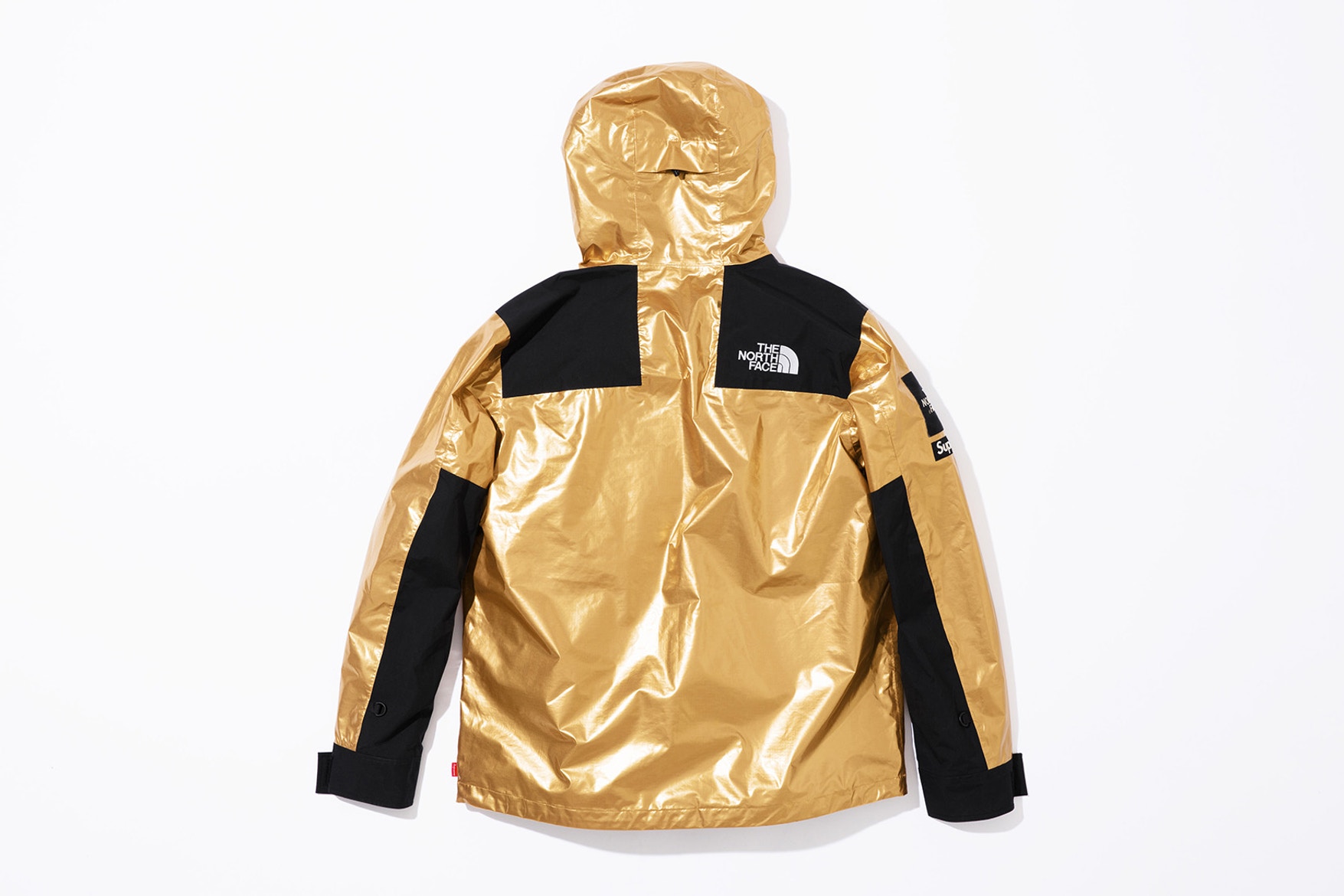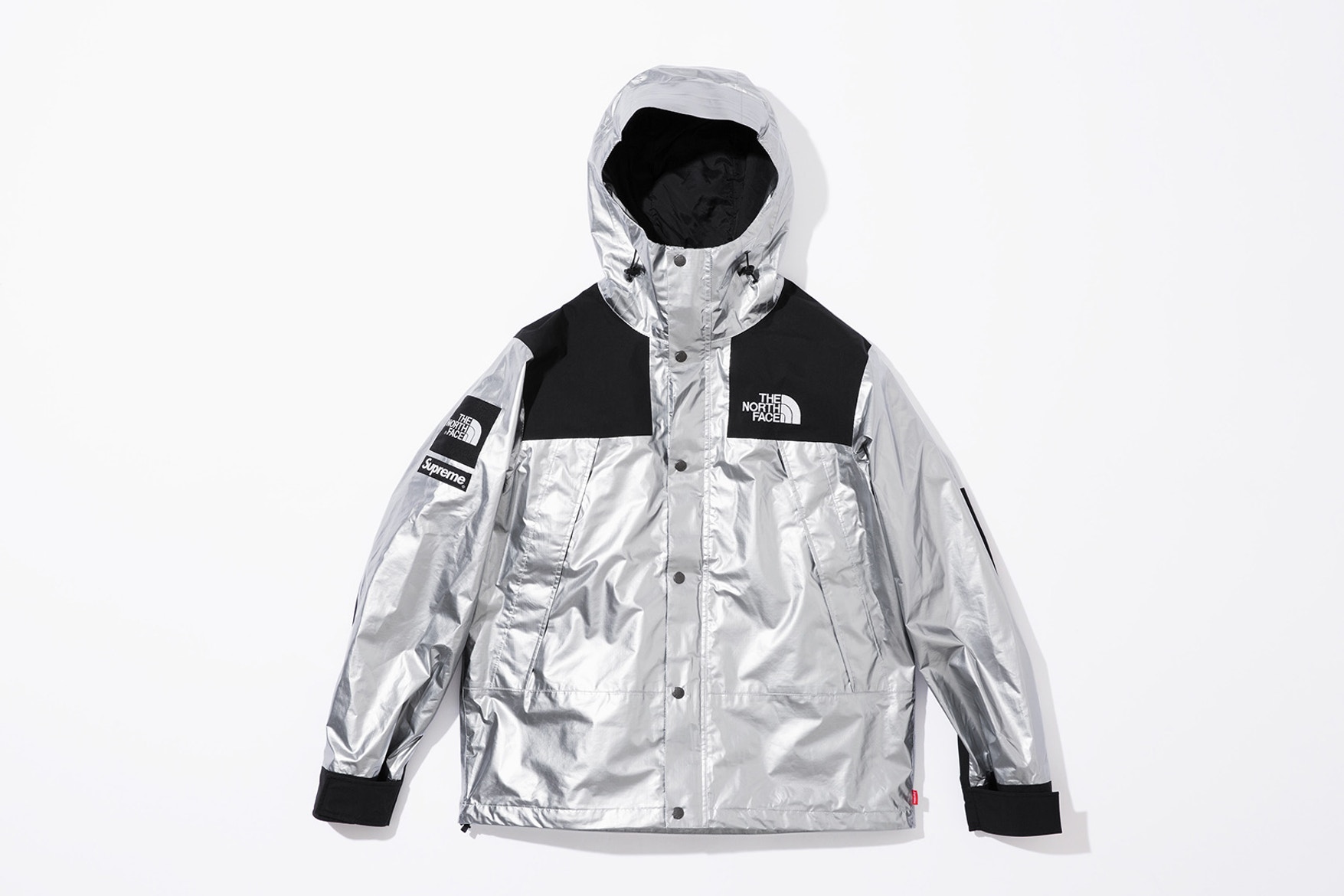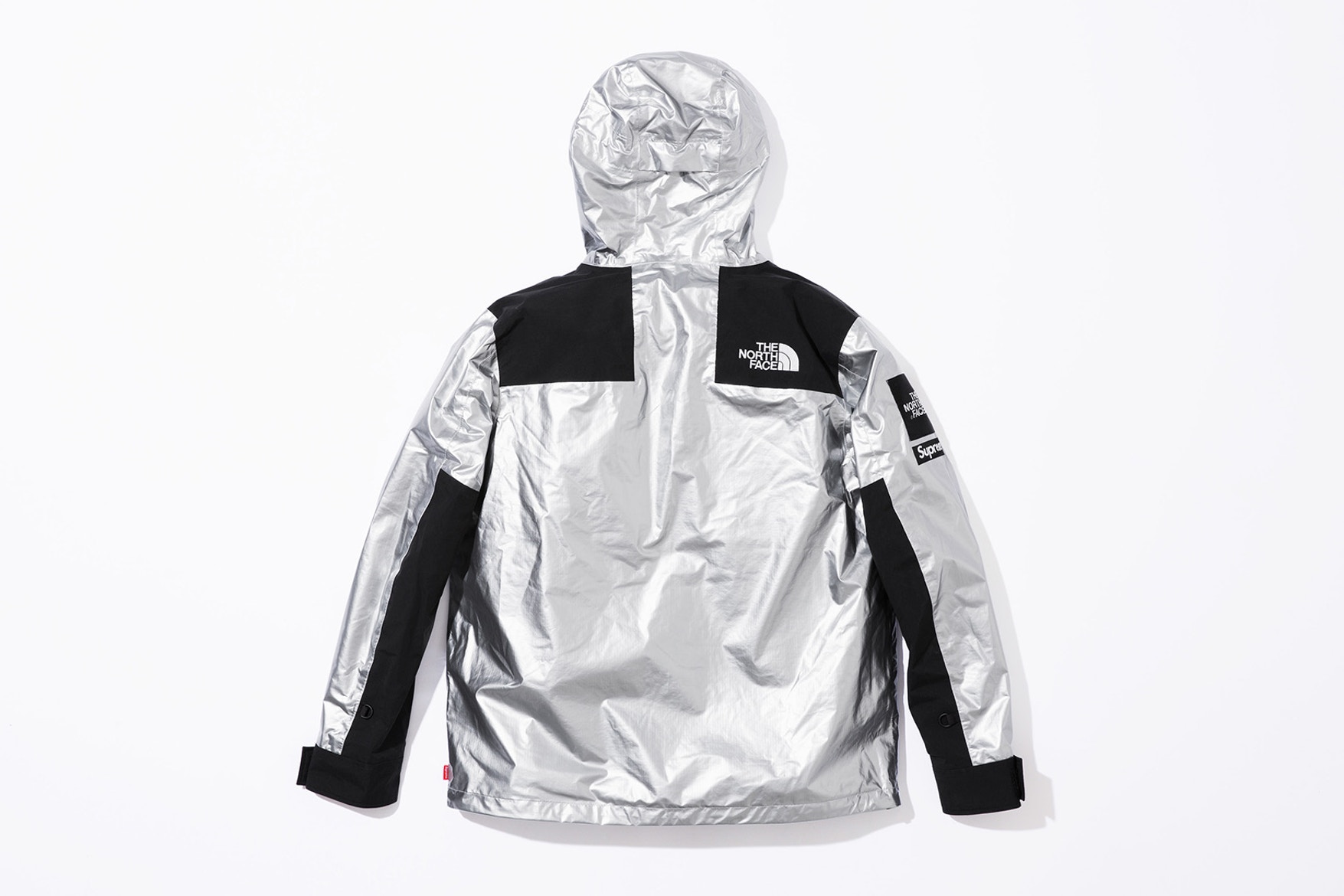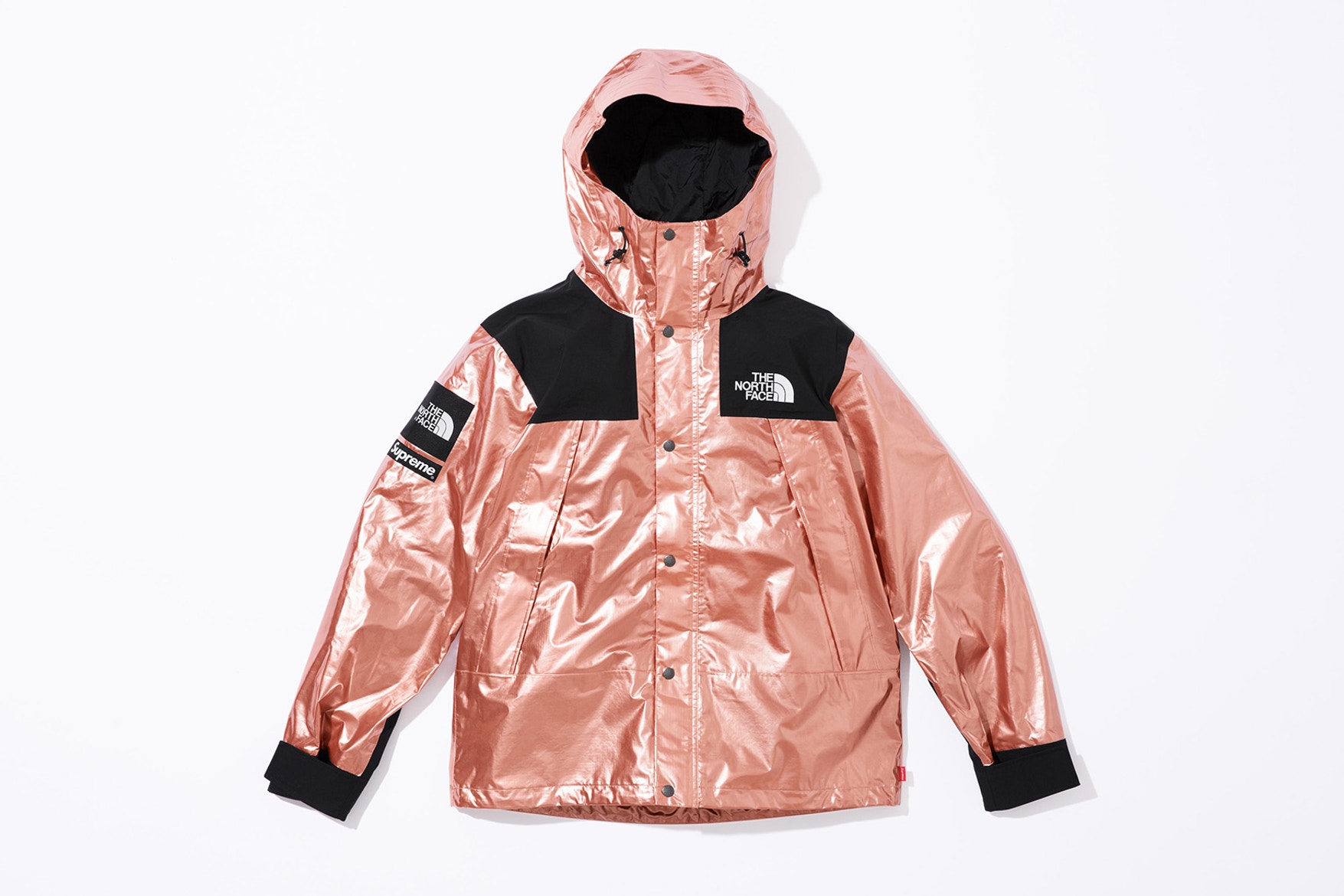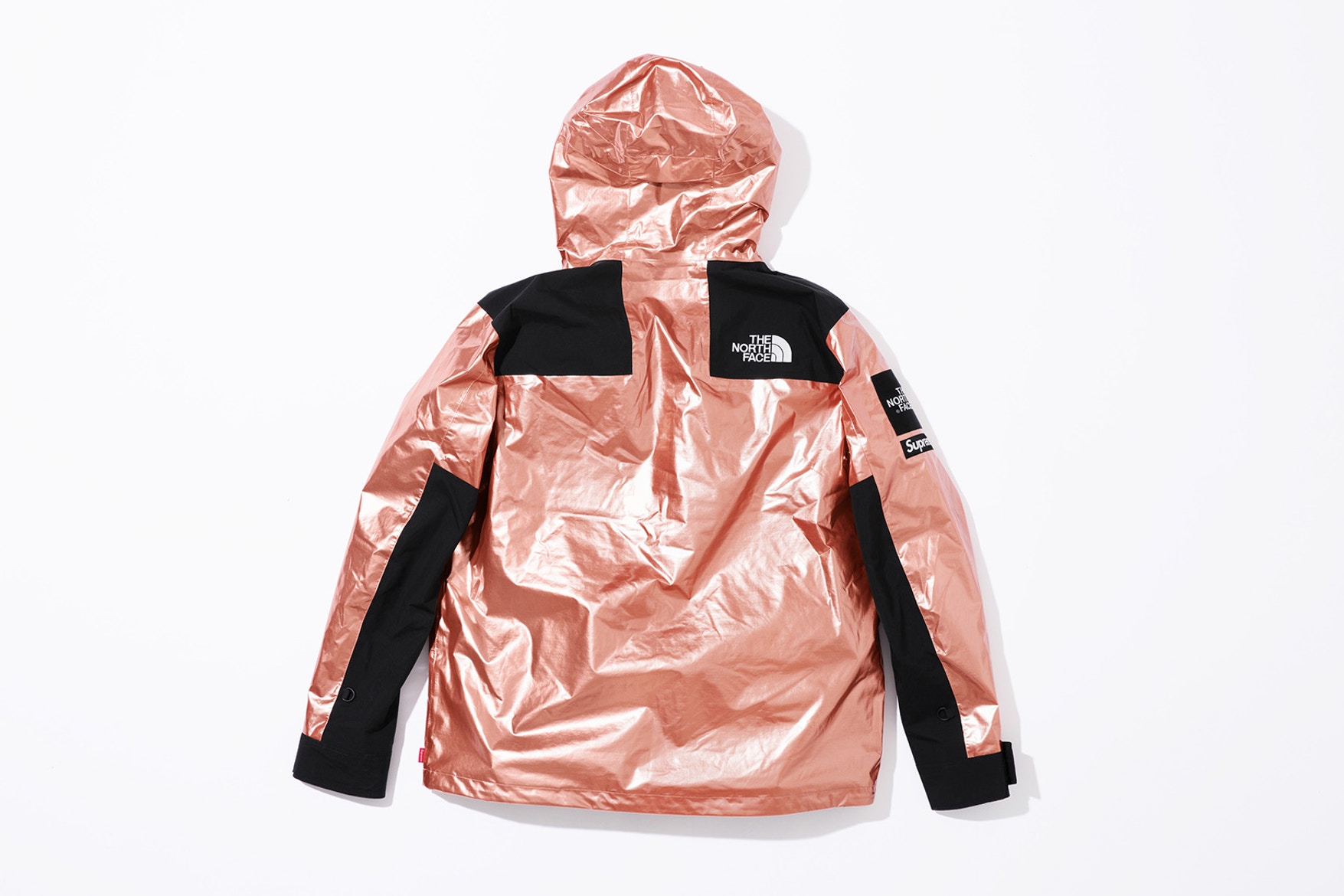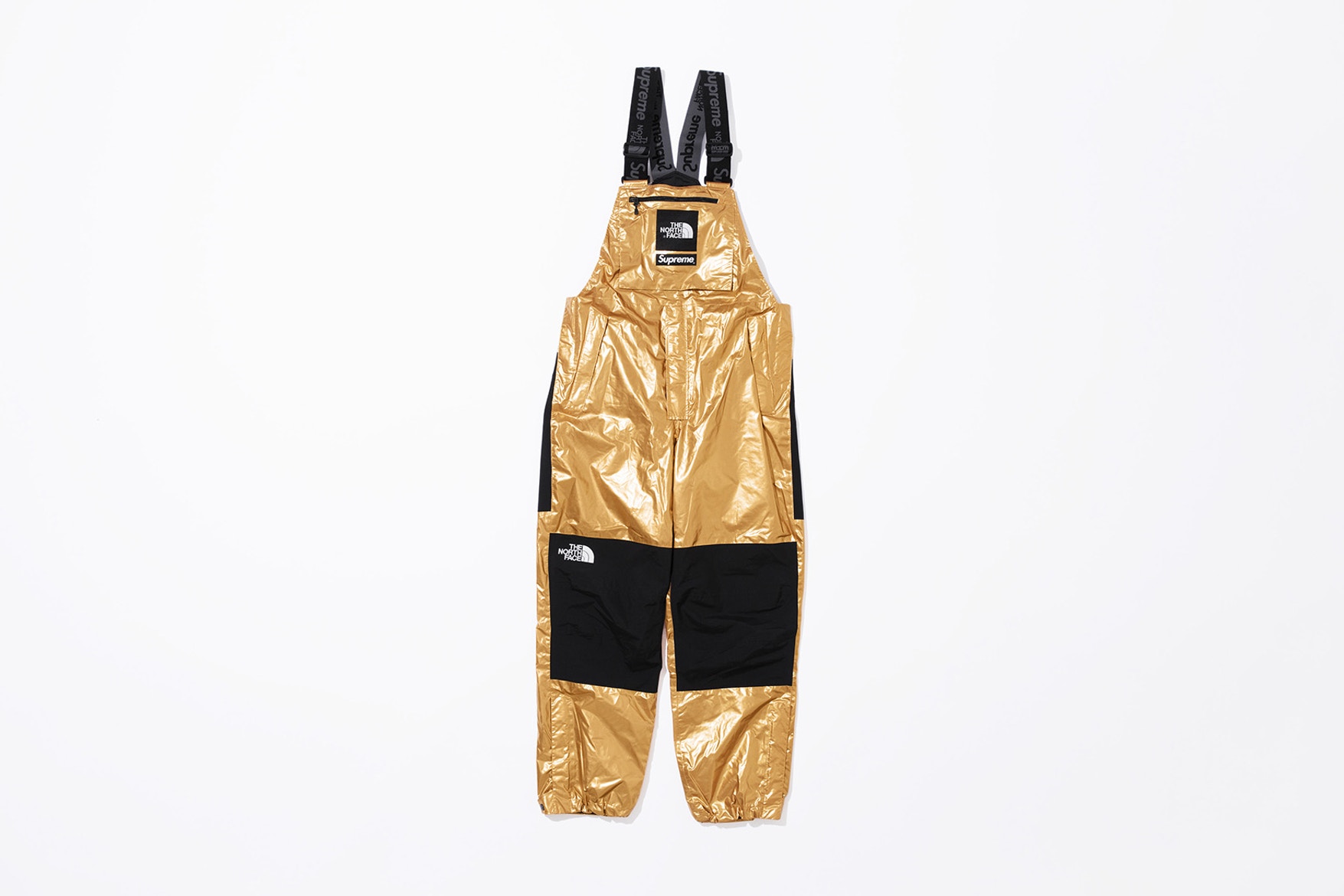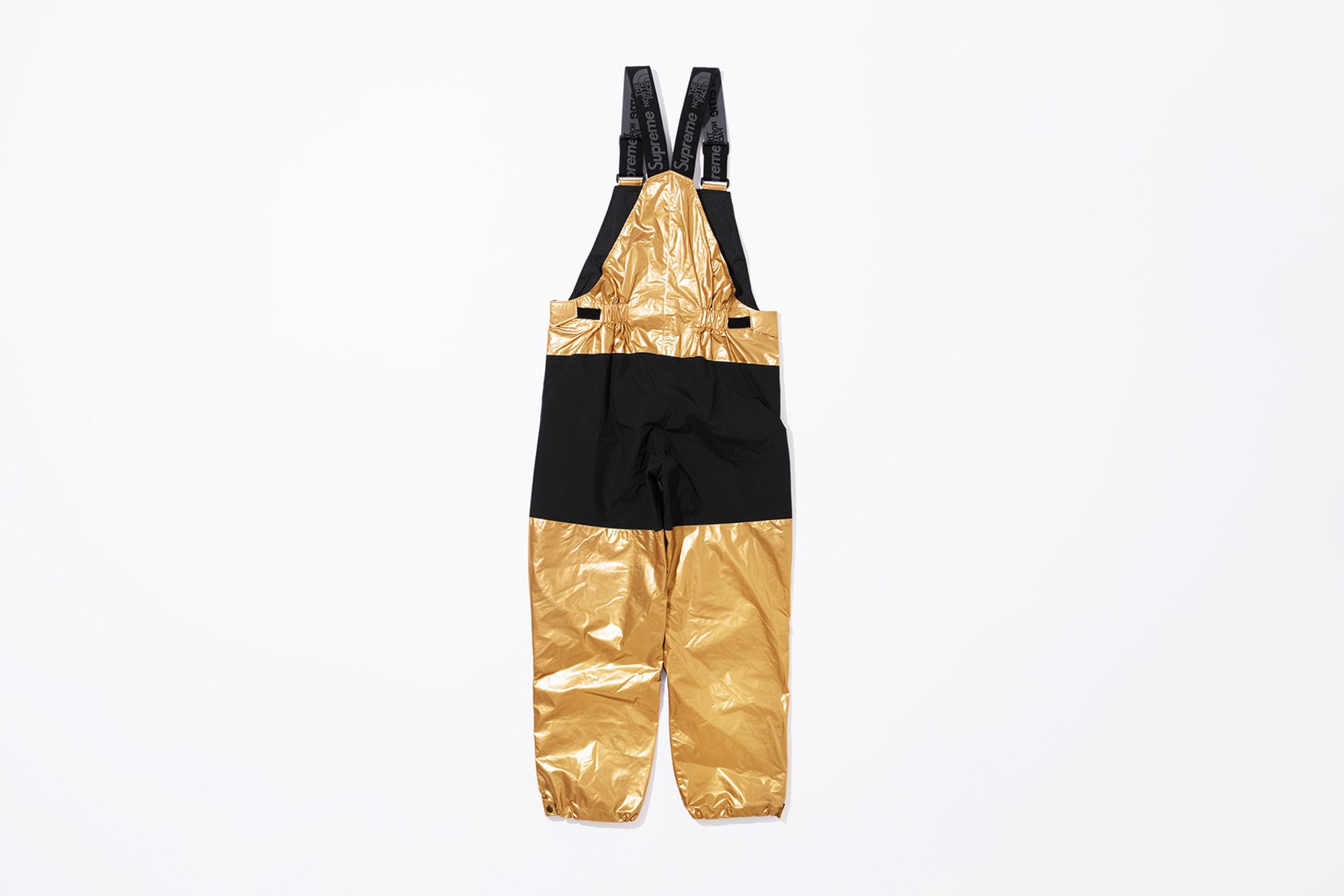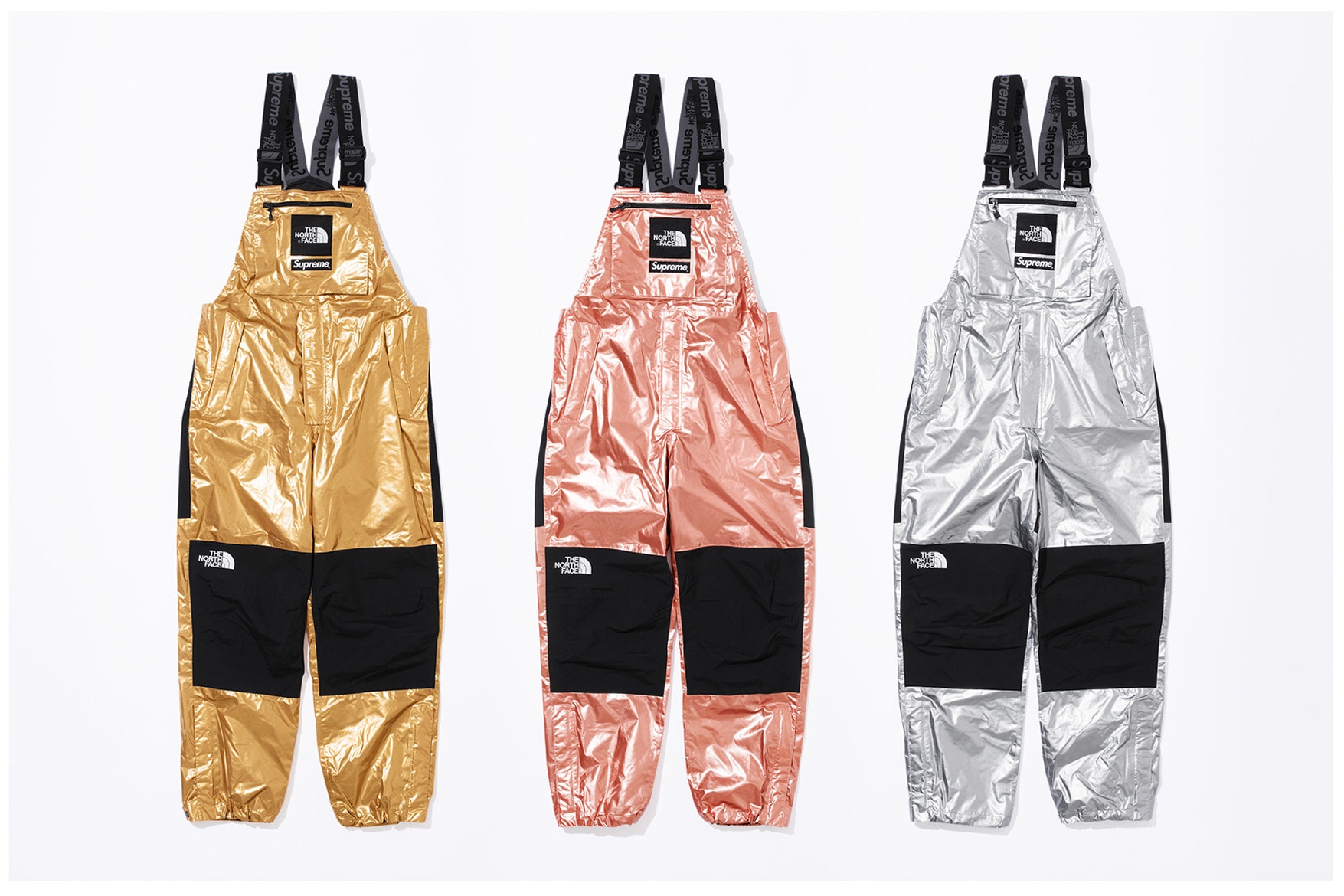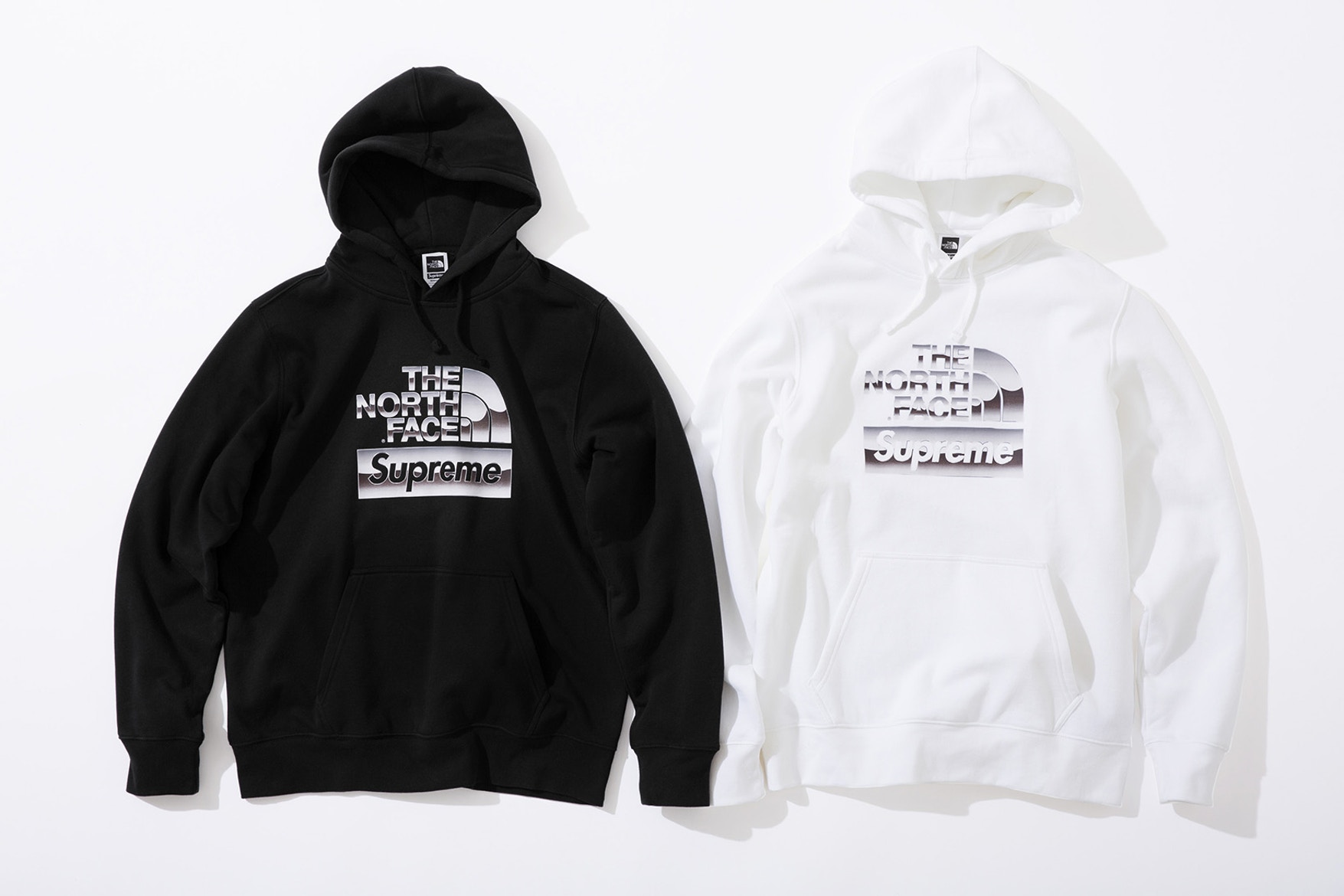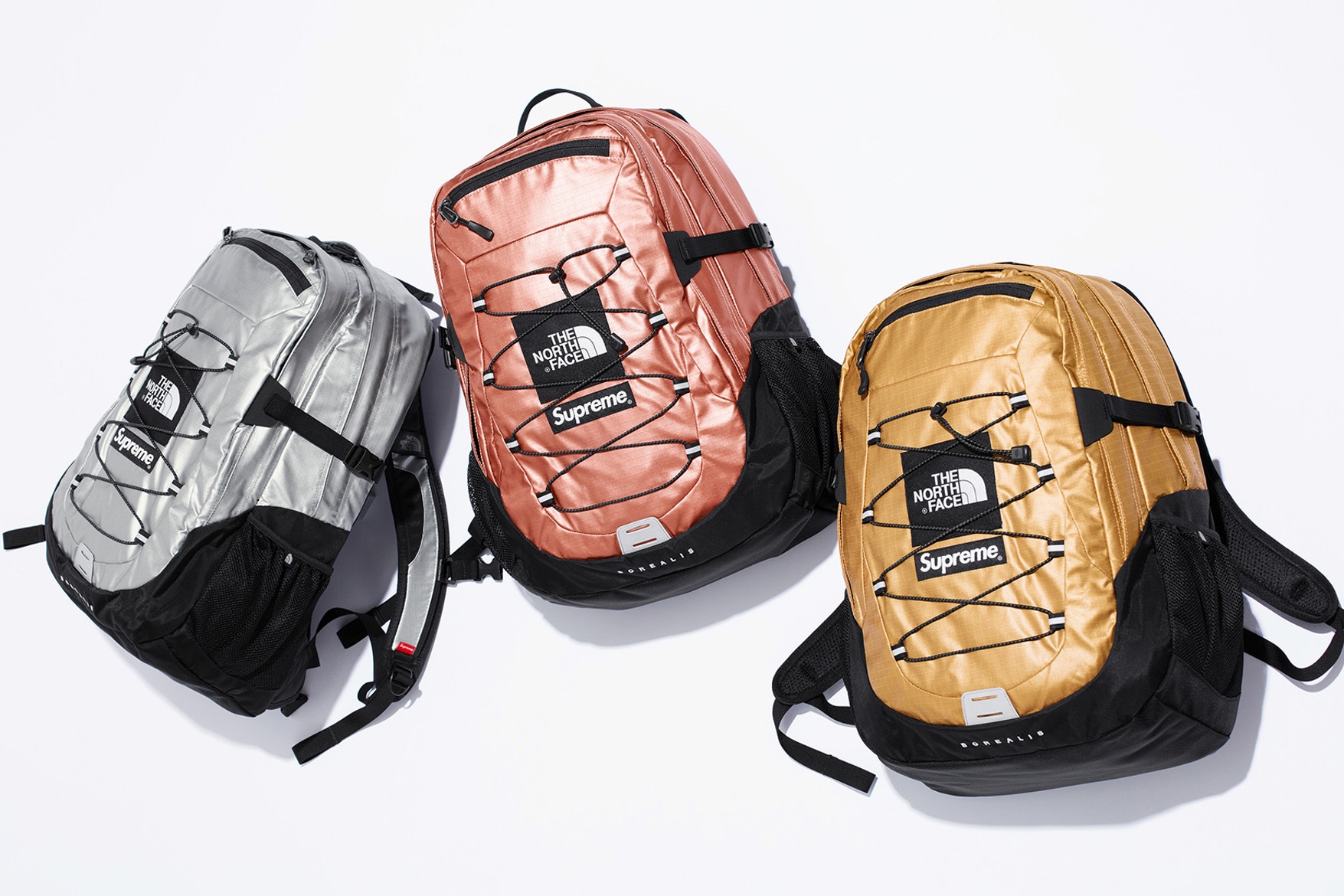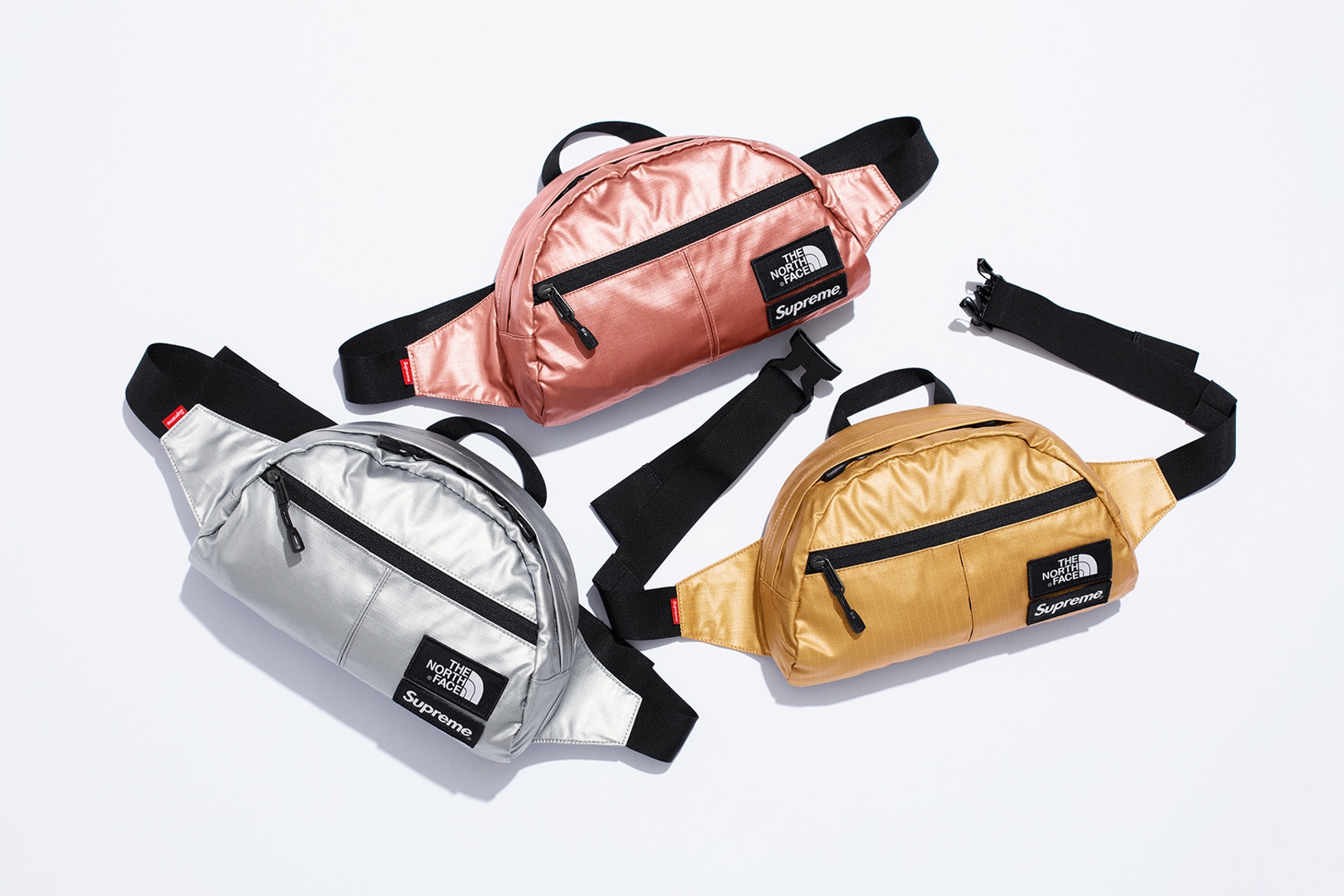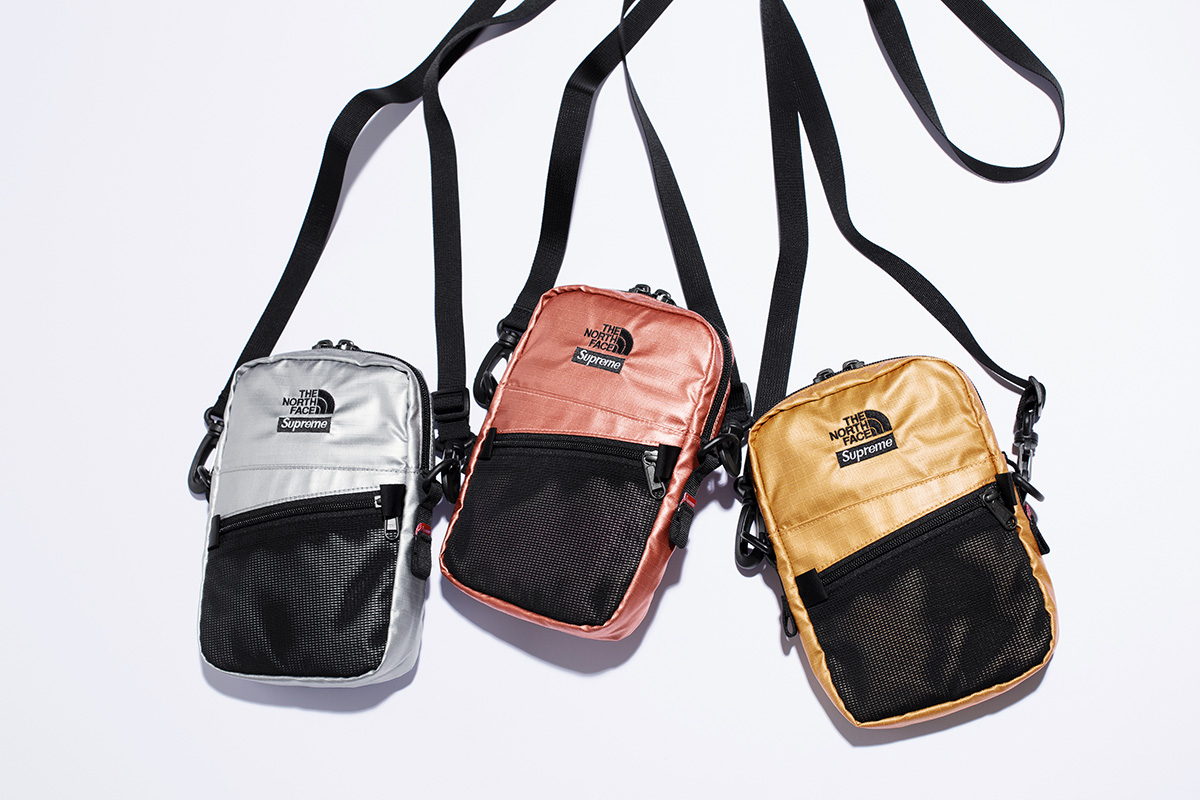 Images: Supreme