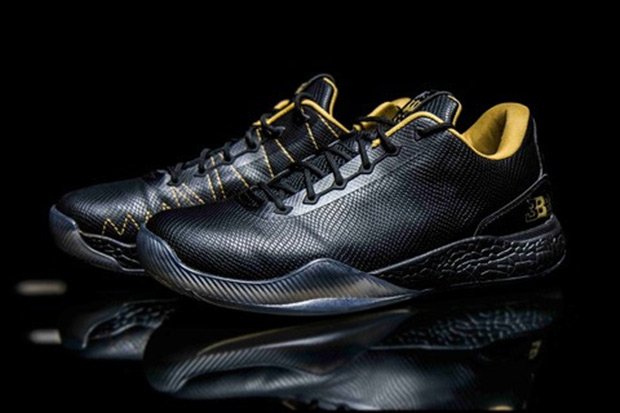 Twitter is ripping in to the soon-to-be-pro Basketballer Lonzo Ball — one of the most anticipated newbies who is expected to have hella success in the NBA.
The Basketballer's Father LaVar Ball is clinging to the fame for all it's worth, now unveiling an official 'Lonzo-designed' sneaker for his new Big Baller Brand called the ZO2.  The signature shoe is dipped in a black-and-gold treatment for $669 AUD; with those who wear size 14 to 15 expected to pull another $270 out of their ass.
Big Baller's loose! If you can't afford the ZO2'S, you're NOT a BIG BALLER! ?

— Lavar Ball (@Lavarbigballer) May 4, 2017
The release of the signature kicks comes directly after all three sneaker giants denied Lonzo an endorsement deal, making him the first anticipated top picks to go without an offer.
Nike executive George Raveling chimed into the controversy stating LaVar is "the worst thing to happen to basketball in the last hundred years."
Shaquille O'Neal seems to agree with the sneaker giants ripping into the young Basketballer for his overpriced kicks that kids won't be able to afford.
Hey @Lavarbigballer real big baller brands don't over charge kids for shoes. pic.twitter.com/N2U0VPXXyt

— SHAQ (@SHAQ) May 4, 2017
If you on more of a ~budget~ the slides are fetching for a bargain price of $297. Alternatively you can just browse through all the twitter roasts for a cheaper dopamine rush?
Lonzo: How much we gone charge, pop? Like a hun-

Lavar: FO.NINETY.FIVE

Lonzo: …

Lavar: pic.twitter.com/Y5qXR7peYL

— OMG, LaJethro (@LaJethroJenkins) May 4, 2017
Lonzo Ball's Nobe's going for 500? Slides going for 220? pic.twitter.com/7uOPD31fvQ

— Sport Highlights™ (@Sportzplayzz) May 4, 2017
Tell ya mom you want the $495 Lonzo Ball shoes. She'll get you the $175 Lebrons you actually wanted & tell you she heard they just as good. pic.twitter.com/lrz2YFPLIh

— DJ Glamor Llama (@screwyoumegn) May 4, 2017
Me wearing Big Baller Brand pic.twitter.com/PZYR00SSiA

— SAMUELITO (@SamCaminiti) May 4, 2017
"Hey Lonzo, want tons of money to wear shoes?"

"You have to rename Nike BIG BALLER BRAND."

"Mr. Ball…"

"And fire MJ."

*everyone leaves*

— Will Brinson (@WillBrinson) April 28, 2017