As if sipping Long Islands on the beautiful island of Mykonos could get us anymore flustered… there's an exciting new mode of transportation waiting for you (and your drunk butt). Uber, the renowned ride-hailing service, is expanding its horizons and taking to the sea with the launch of Uber Boat. Now, you can explore the stunning Greek Islands with the convenience and ease of the Uber app. In other words, you can go ham and island hop – winning!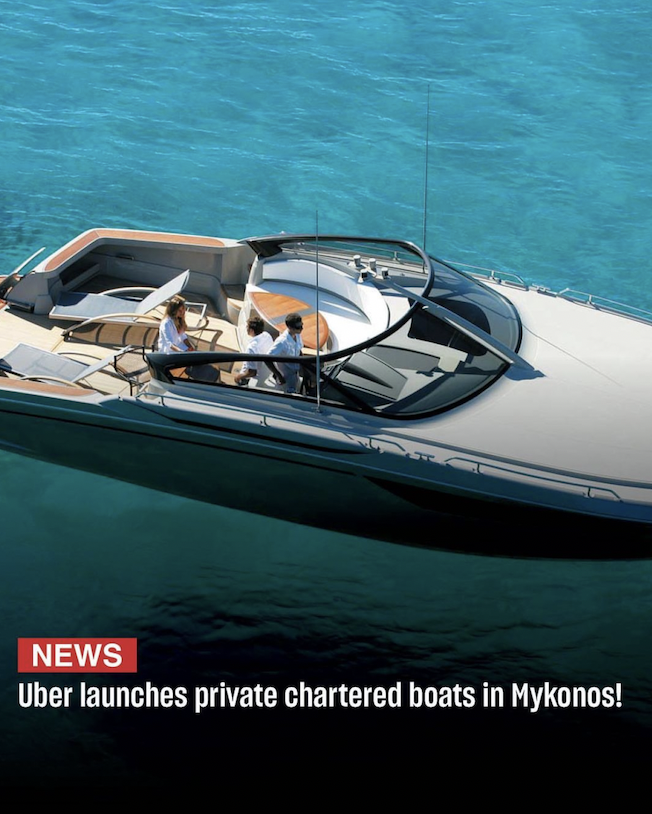 Mykonos, one of Greece's most popular destinations, is about to experience the tidal wave of Uber Boat. Seamlessly integrated into the Uber app, this cutting-edge service allows you to book private boat charters for up to eight people. 
Prepare to cruise around the enchanting island of Mykonos, uncovering hidden coves, secluded beaches, and vibrant coastal towns, all with a cocktail in hand. 

 While Mykonos is the first Greek island to welcome Uber Boat, it's only the beginning.
With the success of this new venture, Uber may expand its boat services to other destinations in the future. Picture yourself exploring the breathtaking coastlines of Santorini, Corfu, or Crete aboard an Uber Boat. The opportunities are limitless, and the experiences will be nothing short of extraordinary.
*bring bring* Euro summer is calling! Don't miss the boat for the ultimate ocean adventure. Dive into the pristine waters of the Aegean Sea, soak up that Mediterranean sun, and make memories that'll stick with your #riders forever.
Bon voyage, matey!
Featured image via@greece.explores