From their studio in Frankfurt to their tiny apartment in Berlin, Walter Merziger and Arno Kammermeier helped pioneer the electronic music scene in Germany and across the globe. Ahead of their sixth studio album, REDDS spoke to Arno Kammermeier about Frankfurt in the '90s, Berlin in the 2000's, and why our cities can't cop music like they used to.
What did you think of "Days Like This" festival?
It was great. It was very civilised, actually. The day before, we were at Pitch Festival for the bush doof. It was a long drive. Three hours each way into the bush and it got a little cold, a little fresh during the night. I felt like I had a fever or something.
No camping or glamping out in the bush?
No no, we drove back to the hotel after being at the festival.
Did you party after "Days Like This"?
We didn't go out at all. We had the best intentions to go to the Sven Vath afterparty because he's one of the main reasons we originally got into techno and house. In the early '90s, he had a club in Frankfurt and we'd drive two hours from our little town in south-west Germany to hear his music. There was all this crazy techno coming up in the '90s – it was  mind blowing to us. We loved the synth – we were children of the '80s, listening to Depeche Mode and The Cure – but this was something totally different. We loved it.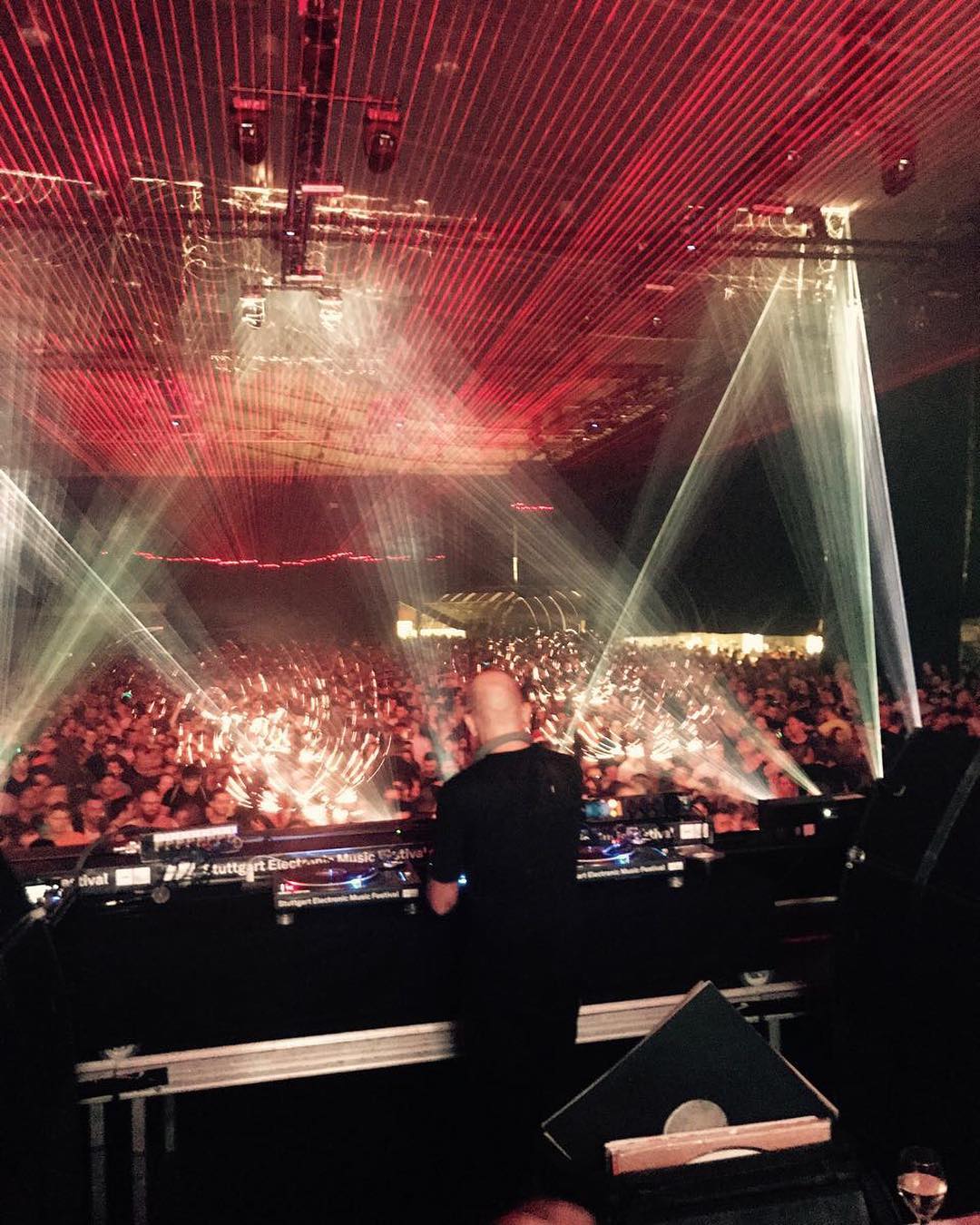 via @svenvaeth_official Instagram
You both got started in Frankfurt?
We were based in Frankfurt in the late '90s before moving to Berlin in the early 2000s. There was a huge movement towards Berlin – there was an 'anything goes' kind of attitude over there. It wasn't as …
Regulated?
Yeah, not like it is now. There was a certain kind of craziness in Berlin in the early 2000s. Nowadays, even clubs have problems. Even well-known clubs like Watergate in Berlin are having problems. They've nearly been shut down because an apartment block was built next door and people are complaining about the noise. It's like, don't move next to an iconic club in Berlin if you don't want to hear music.
Sydney knows all about that.
Yes, I've heard.
What was Berlin like at the turn-of-the-century?
There was this "anything goes" mentality. For example, we had a studio in Walter's apartment, it was just a regular flat but we had all this great music gear from our studio in Frankfurt (subwoofers, speakers, etc), so we just brought it all to Berlin, plugged it in, and started blasting music. It was so loud, but no one cared. Sometimes we knocked on the neighbours doors and say, "look, sorry, it's going to be pretty loud tonight", and they'd say, "oh no, we love it, it's great". We'd open up the doors and on the other side of the house you could hear somebody join in with trombones. Nowadays, people would totally freak out. People want total silence through the city. Berlin was a lot more liberal back then.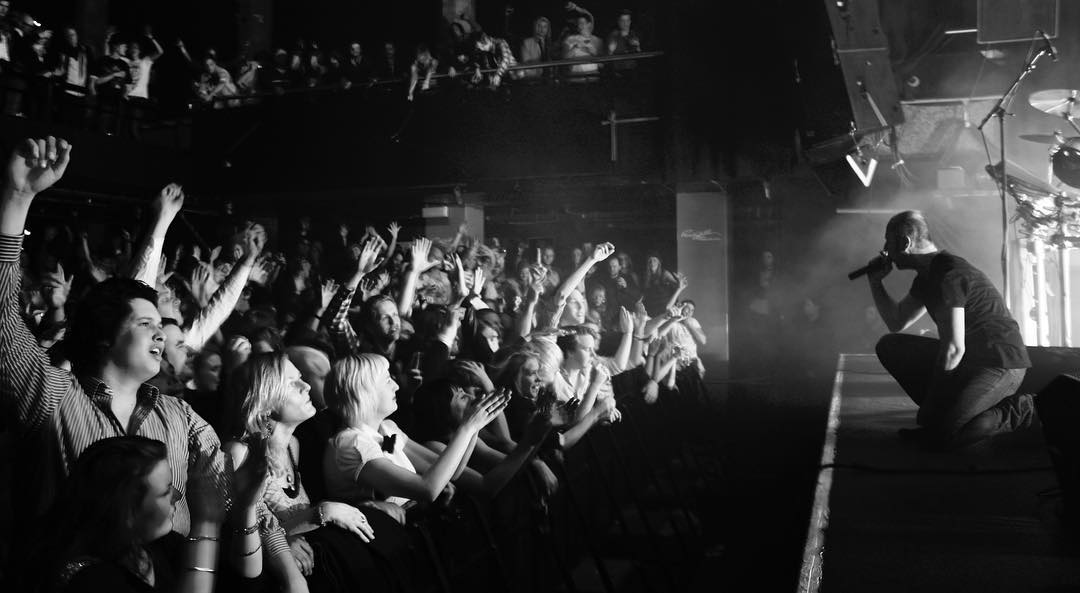 via @bookashade Instagram
You never have any throwback apartment parties anymore?
Well, we both have families now, and of course this takes its toll, but there's a time for everything. In the last couple of years, we've focused again on the production side of things. We try to travel a little bit less now – we're trying to create a balance. What's the use of having a family if you're away all the time?
Do the kids get into the scene?
Both kids are a little too young. I brought my son a couple of times. There's some funny pictures of him sitting on the side of the stage with big headphones on his head. In the background, we're rocking away with a big crowd going crazy. He's got his headphones on with his Nintendo – he wasn't impressed at all. He didn't even bother looking over his shoulder.
Has it been strange to see the way technology has changed the way you make music?
It gives you a lot more opportunities. We still come from the days where you had a Commodore 64 computer – if you had a computer at all. You were limited to the studio space. Nowadays, you can have everything set up from the laptop. We were definitely one of those acts that embraced it all because we travelled so much and we liked to set up our studio wherever we were. At the end of the day though, it's all about the feeling of the music and the sound layers. I don't think the audience minds the way it's done as long as the feeling is there.
I just listened to your track, "Cut The Strings" – How did you come up with the composition? 
Cut The Strings was around for years – it just so happens that sometimes we have certain chord progressions or sounds, and they just didn't fit in with certain surroundings or ideas that we had. We picked up the song again and sent it to the singer who's based in Denmark. He continued to work on the vocals and the we came up with the final result that's on the record.
What's plans for the rest of 2018?
Normally, we would start with a tour in Europe and head to Australia at the end of the year, but we've gone at it backwards this year. We'll start in Australia and then play the festival calendar in Europe, before going to America at the end of the year. After the album drops, we'll have some remixes before a stream of new releases to keep with the flow we have at the moment. Hopefully we'll be dropping new tracks every couple of weeks.
Their full album, Cut The Strings, will drop on April 6. Pre-order the album, here.
Header image by REDDS FX – Dom Lasaitis