Pharrell (44) graduated with a Doctor of Fine arts from NYU this week and reckons he'll be a student forever. Meanwhile the rest of us are trying to get through 6 uni assignments due next week. We can't see the cap and gown at the end of the tunnel—yet.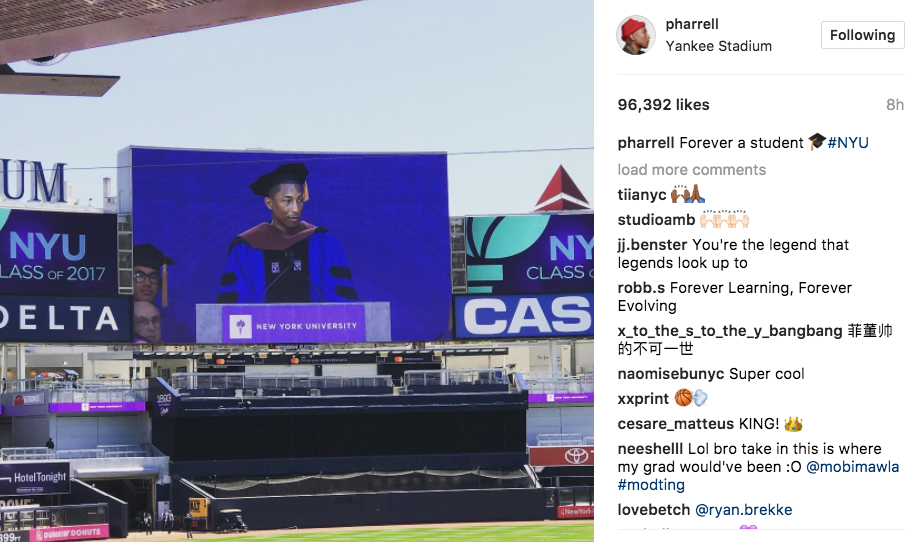 If only Pharrell could deliver our grad commencement speech too. That'd make uni life that much sweeter. Here's one nugget of inspo from the 10 min speech for you to mull over:
"The days of being anonymous activists or participants are over. How can we inspire if we are behind the scenes?"
In other news, Stormzy donated £9000 ($16K AUD) to help send an Oxford University student to Harvard. Initially, the donation was made under his real name, Michael Ebenazer Kwadjo Omari Owuo Junior. Say that fast 3 times.
Get studyin' kids.
Watch Pharrell's full speech to help slay your next group presentation >>>>>