KICK: Virgil Abloh x Nike Converse Chuck Taylor All-Star
RELEASE: 12.05.18
PRICE: $219.00 AU
BUY: END. Clothing
The first kid at our school to don the Chucks was bullied hard. His name was David Broadway. We called him Bronson because he looked like the kid from Round The Twist. He had red curly hair, freckles, and bright pink Chuck Taylors. Everyone thought they were fucking ridiculous. Six months later, every Tom, Dick and Fanny had them on. Someone stole his pink pair in food-tech and he ended up throwing me against the wall for it.
You're going to have to keep a close eye on these bad boys if you manage to pick them up from the raffle – the resell  value is going to be huge.
The last piece of Virgil Abloh's THE TEN puzzle is the Converse Chuck Taylor All-Star and boy, is she pretty. The deconstructed silhouette is rocking an ice blue gradient on the sole with "VULCANIZED" running across the midsole. We've got translucent uppers, with "RIGHT" and "LEFT" letterform in case you get a little confused.
Suss further angles below and register via END.Clothing.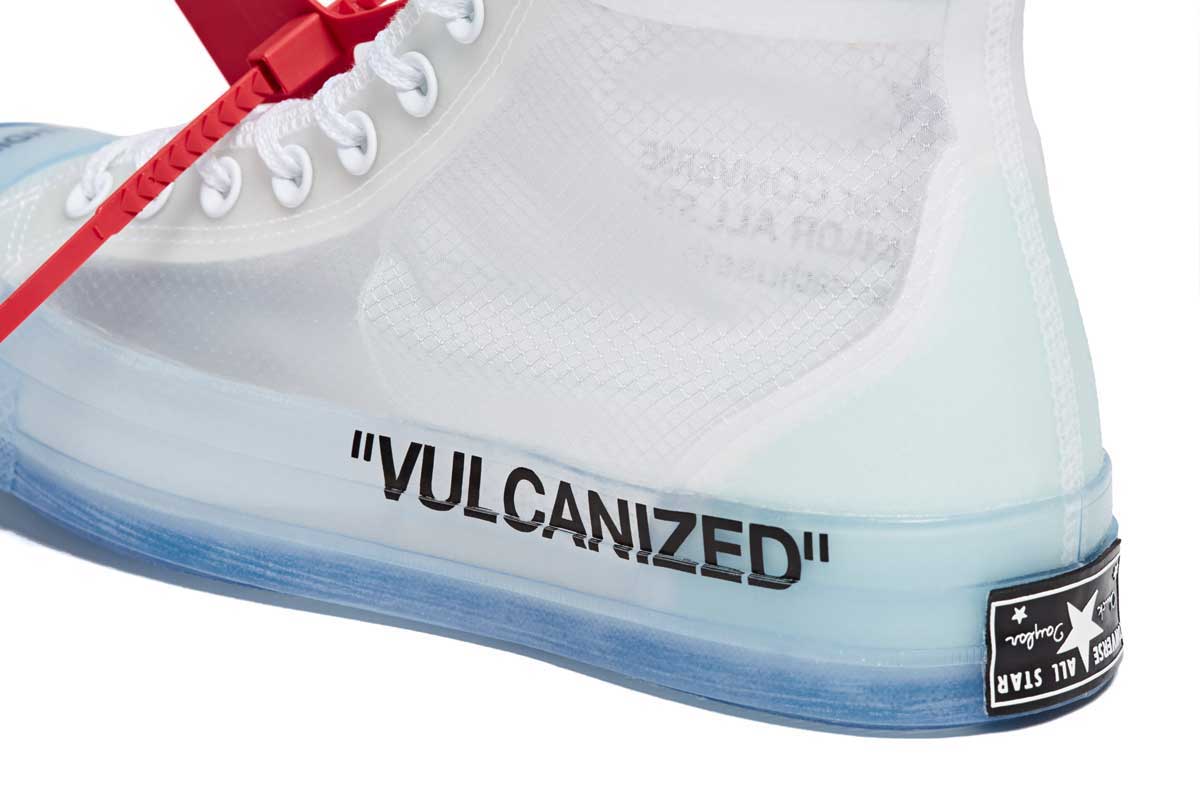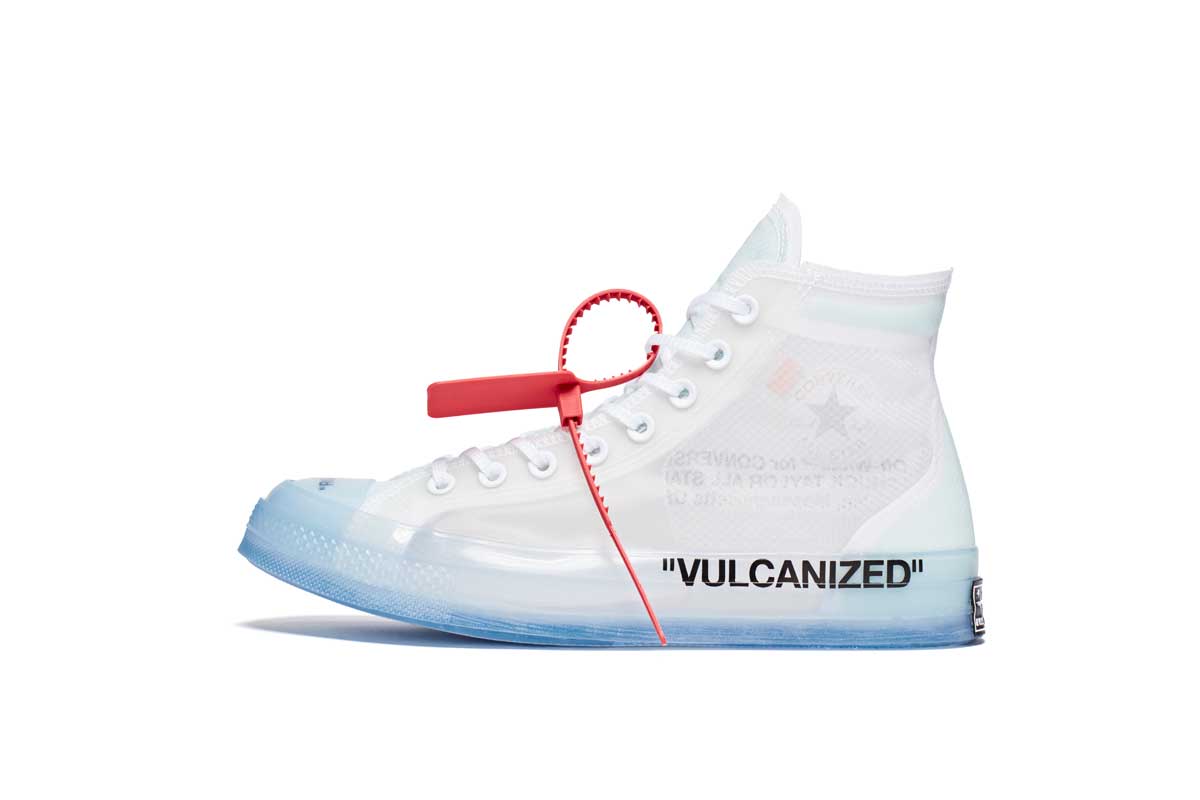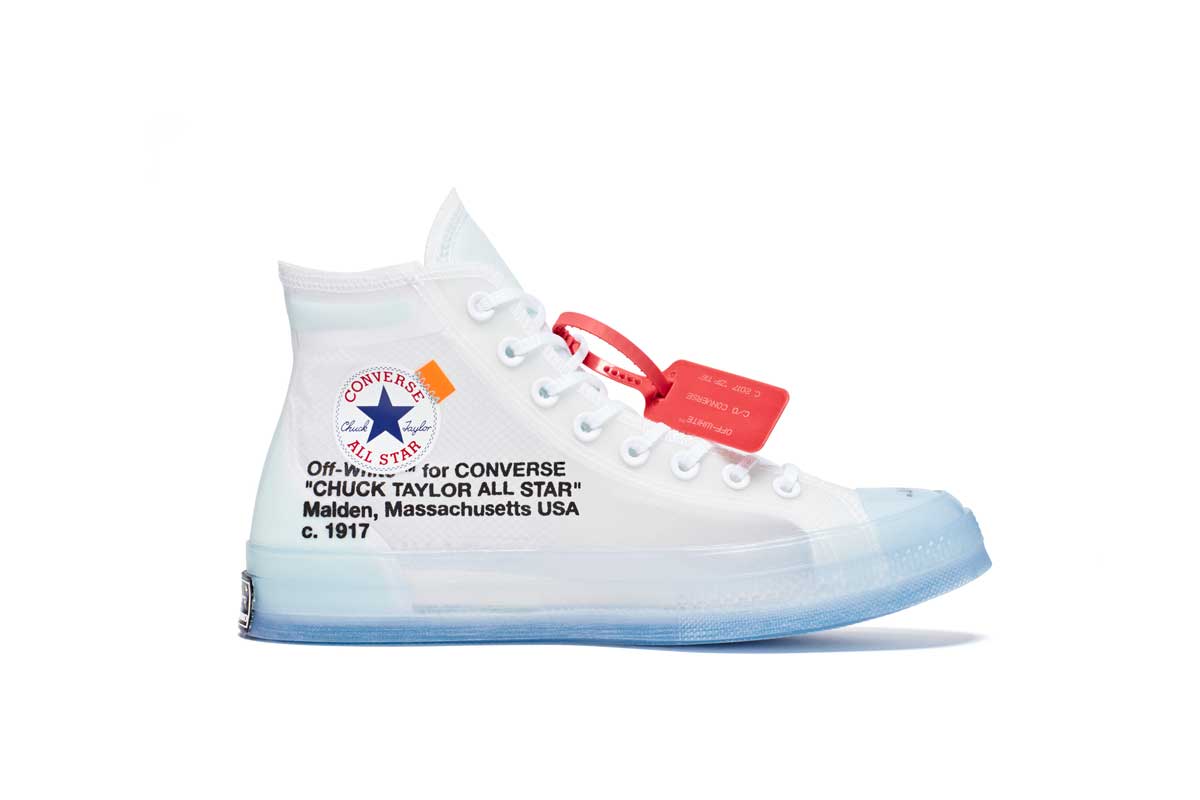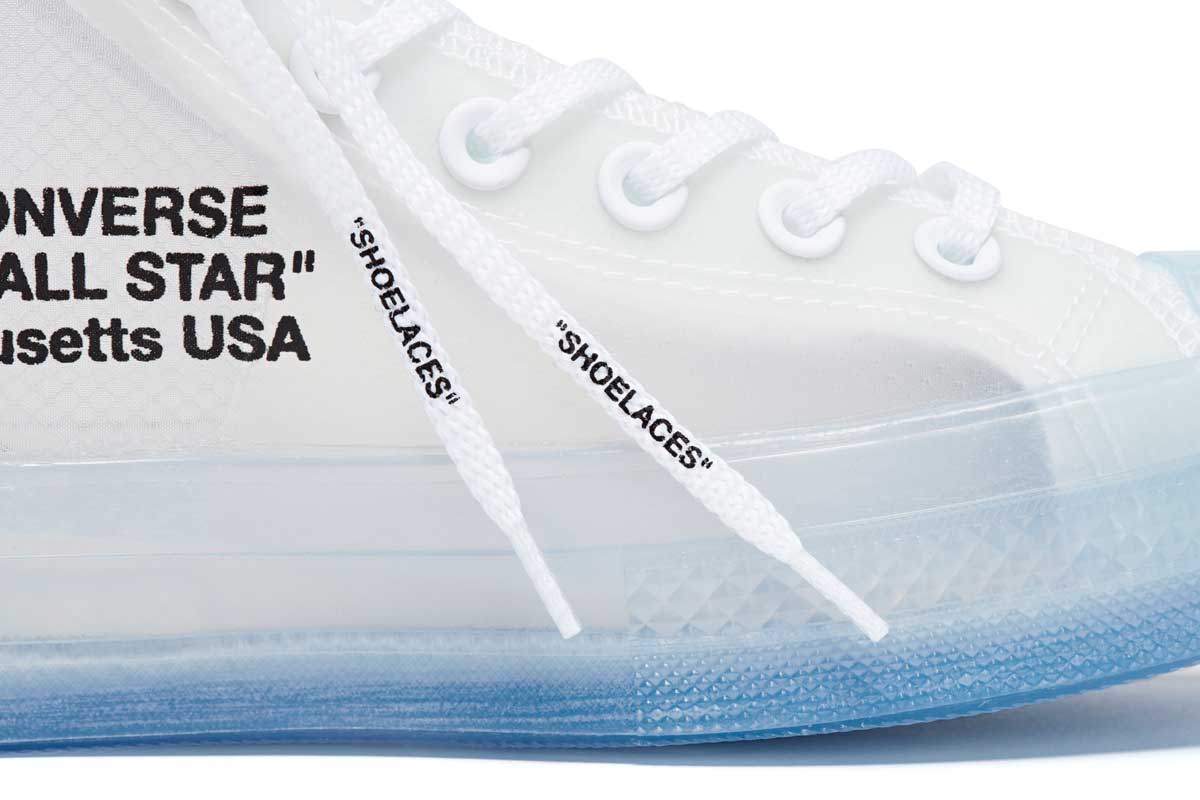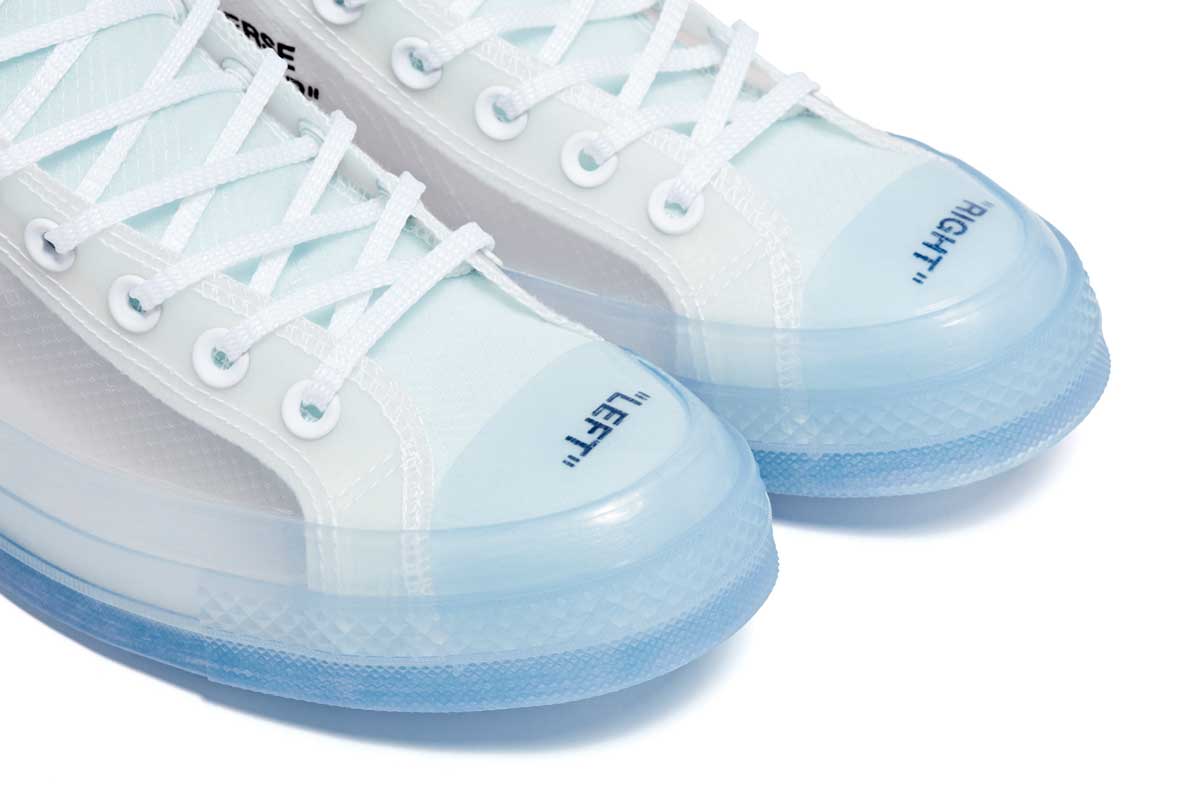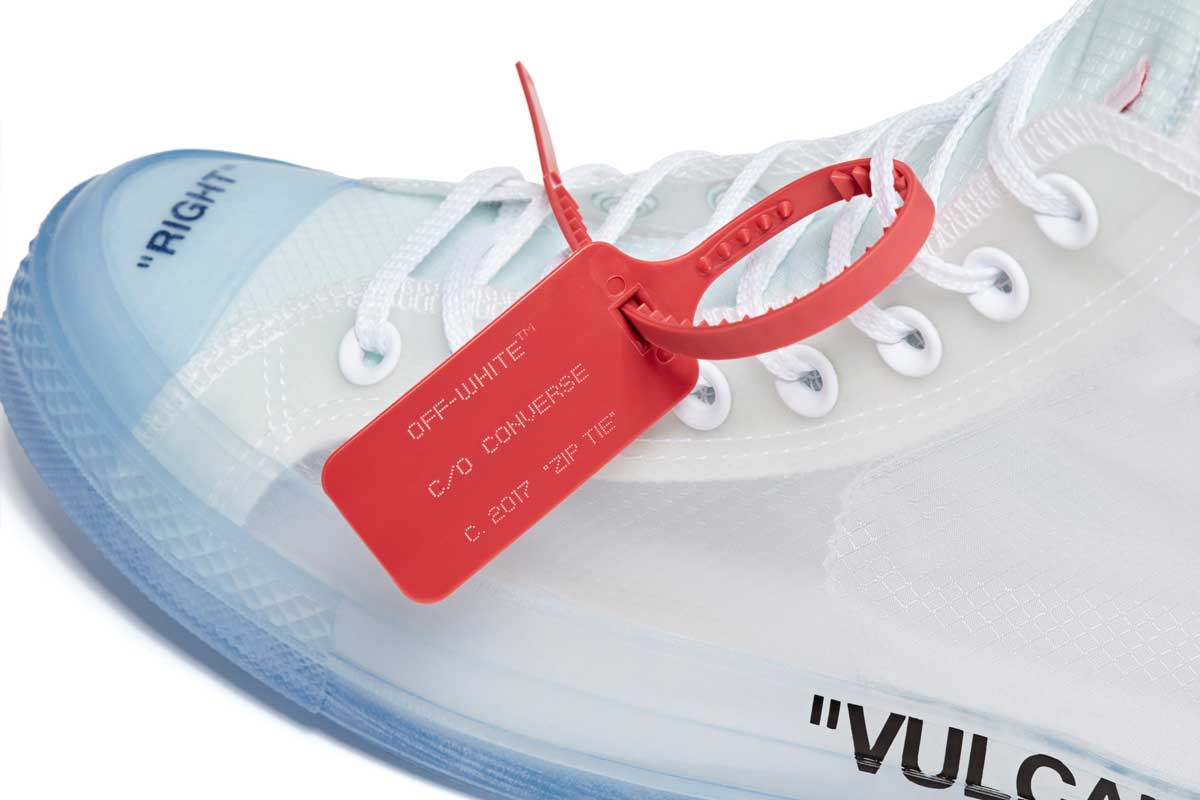 Images | Nike