With political authorities denying its existence, constant warnings of sea level rise and, threats of total species wipeouts permeating the news, it seems as though the fight against climate change may only be getting more difficult the longer we hold off
Luckily, Nike are taking their just do it attitude to the fight against environmental annihilation with their new Flyleather technology, created as a solution to the huge levels of waste generated in leather tanneries. This isn't the first time Nike have taken a stand against our ever increasing carbon footprint – back in 2012, the Flyknit range was produced to reduce manufacturing wastes.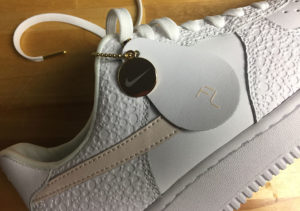 The kicks, (new and improved takes on the classic Air Force 1) are made with at least 50% re-cycled leather, the company's lowest carbon-footprint leather material ever, using 90-percent less water than standard manufacturing.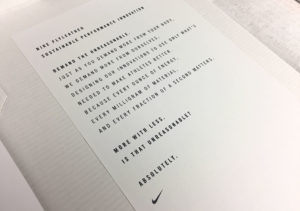 The sneakers still look great and while you wear them, you can live with the comfort of knowing you're doing your bit for the environment. It's good for the soul. 
Nike FlyLeather collection will be seen during Climate Week NYC 201