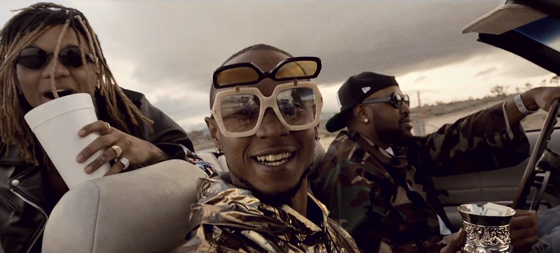 It's safe to sat Mike WiLL Made-It has one of the most celebrity heavy collab albums. The rapper managed to get a hold of what seems like every influential artist, featuring the likes of Rihanna, Lil Yatchy, 2 Chainz, Pharell Williams, Gucci Mane.
The album drop made a massive stir in March and now here we are in May, with the Perfect Pint music video. The full contingent of artists made there way from audio to visual, with Kendrick Lamar, Gucci Mane and Rae Sremmurd, staring in the music clip featuring astronaut and raining pills.
Watch the full video below.