Ever since Jordan could fly, Tony Hawk could skate, and Serena could slam, sport's had an inextricable relationship to the shoe.
Kicks provide an archive of sport's great narratives  – Hawk's 900, Freeman's 400, that block.
During the Nike Vapor X launch in Melbourne, Madison Keys provided us with some insights on her training, how she feels heading into the Australian Open, and dealing with success, stress, and disappointment.
As a Nike athlete she will be one of the first tennis players to debut the highly anticipated shoe alongside Roger Federer, Nick Kyrgios, Jack Sock, and Petra Kvitova.
Did you always want to be a tennis player? 
When I was very young, I decided I wanted to be a professional tennis player, and that's all I wanted to do. So I went pro at 14, and somehow made it past that gap. As soon as I picked up a racket, I knew that was what I wanted to do with my life.
How do you cope with a loss? 
I think the biggest thing to remember is that it's tennis. It's not solving all of the world's problems. It's not the end of the world if you lose a match. I got very wrapped up in winning and losing and taking things very hard. I think in some of my junior losses, I was so sad for days afterwards. And now, it's – 'if you play well, great; if you don't, go work on it.' I think it's worth remembering that, while yes, it's what I do as my career, at the end of the day, enjoy it. Have fun. It's such a privilege to get to do this, so just remember to breathe and have fun.
The Nike Vapor X is a pretty good shoe when it comes to winning Grand Slams. They've won 25 – that's a good omen.
I mean, I'm definitely going to wear them for every grand slam I play now.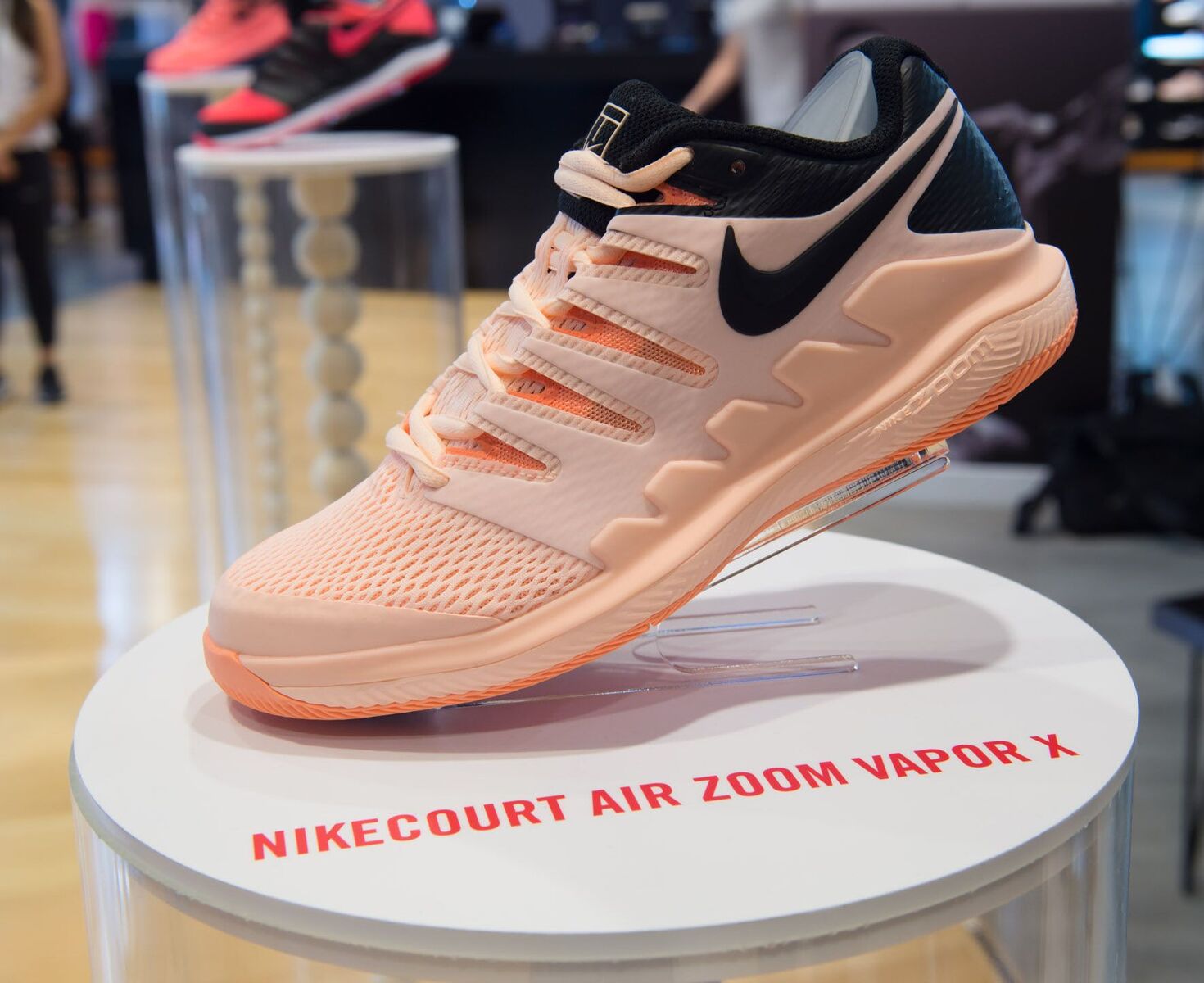 What are you loving about the shoe?
I love the shoe . It's super light-weight and I feel very comfortable when changing direction. But, I especially love the colours. I get to wear the black and the red ones. I'm very excited about them, I've gotten lots of compliments. I'm really excited to walk out for my first match in them.
The Australian Open is starting on Monday. Are you ready to go?
I am ready. I keep waking up and thinking, 'Is it today? Can we just get on with it? I'm really excited to see the draw and see what's going to happen. I'm really looking forward to it.
Go get 'em, Keys.
Looking to hit the courts this summer?
Check out the Nike Air Max 98 Gundam