WHAT: Lollapalooza Festival
WHEN: August 2nd – August 5th, 2018
WHERE: Grant Park, Chicago
Travis Scott, Tyler, The Creator, Lil Uzi Vert,  LL Cool J, Brockhampton and Post Malone all stand to make appearances at this year's Lollapalooza in Grant Park, Chicago.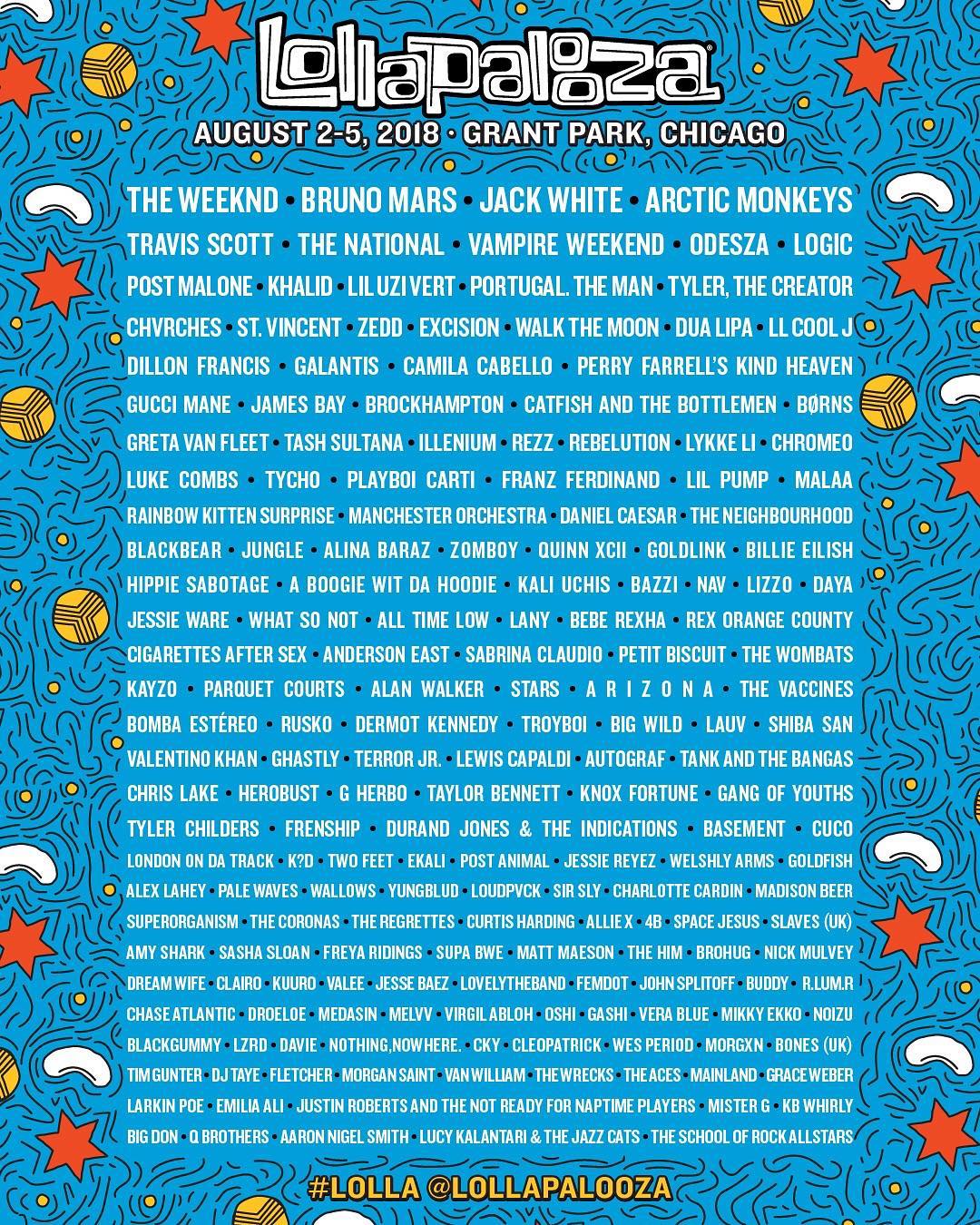 Here's hoping the windy city gets some better weather in 2018. Last year, multiple acts were cancelled due to extreme weather conditions (including Lorde's headline act).
The festival will from August 2nd to August 5th, with 4-day General Admission, VIP, and Platinum tickets on sale now.
Get amped with Drake's latest remix of N.E.R.D's Lemon.