I thought I felt a shiver down my spine this morning when reading the news of Kylie Jenner's latest endorsement deal, but it was just Kris Jenner rubbing her 60 million dollar hands together amidst many a "you're doing great, sweetie".
With Kylie being the number one highest paid Instagram influencer (sorry Kim), it's no surprise that everything she touches turns to gold. No, literally, the "meal not a snack" dress – yeah, you know the one – made by Byron Bay's own Johansen sold out immediately after Kylie posted a 4-instalment-photo-set wearing it.
The young mogul's recent turn to sneakers comes as no surprise, following her Puma endorsements of 2016, and in-law Kanye's sneaker empire. As of recently, Kylie has been seen sporting the Adidas Falcon sneaker, a silhouette funnily enough born the same year as her.
Her most recent campaign with Adidas sees her modelling the Adidas Falcon Dorf in a Core Black/Core Black/Light Pink colourway, which is set for release on September 6, 2018.
Unlike the minimum $1 million price tag Kylie charges per sponsored Instagram post, the latest Falcons will be going for a relatively reasonable $100USD through Adidas and selected Adidas stockists.
We're betting the shoes will sell out in a Kardashian Sales Effect epidemic, just like everything else she's endorsed.
Now, excuse us whilst we wonder what it's like to be worth $900 million.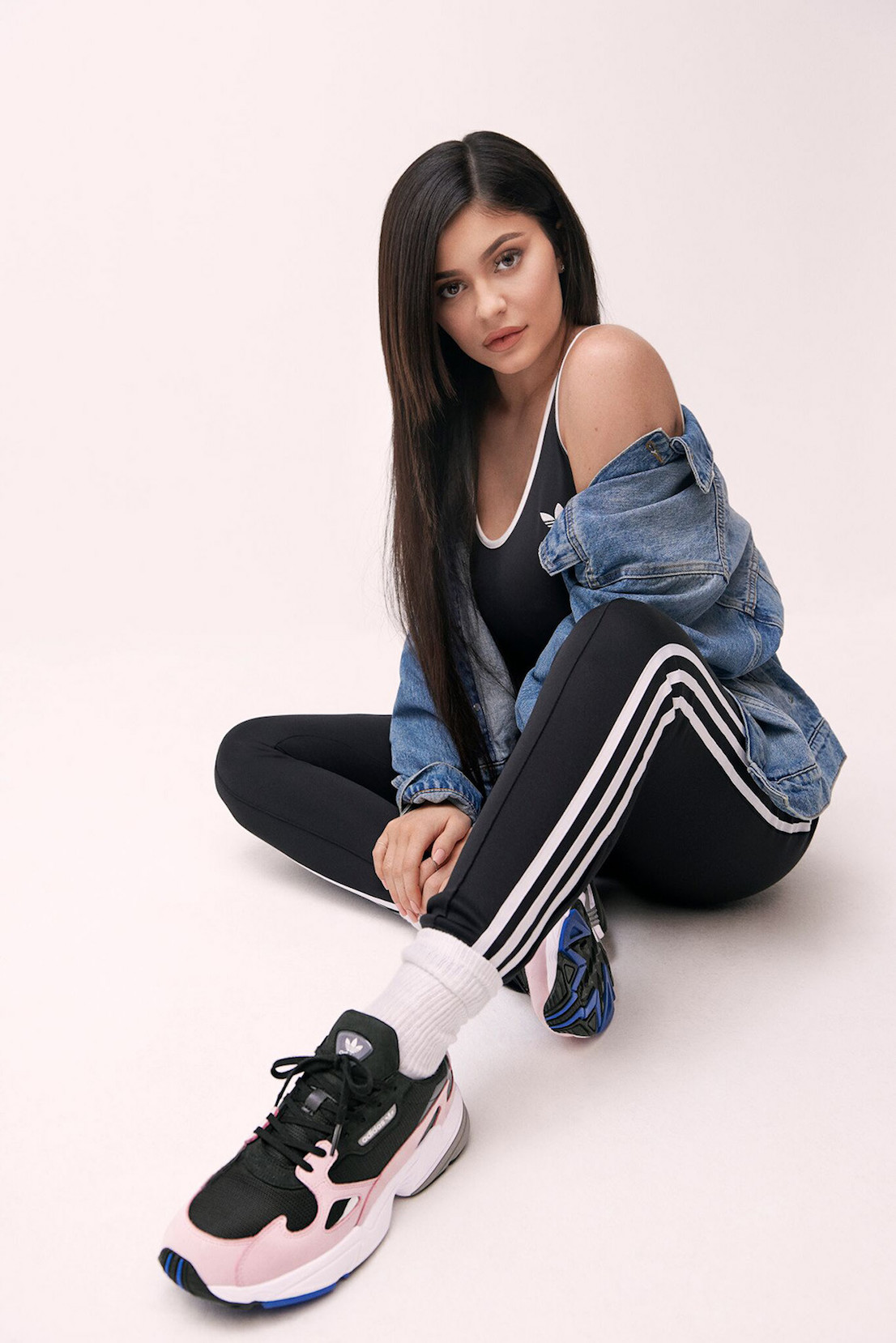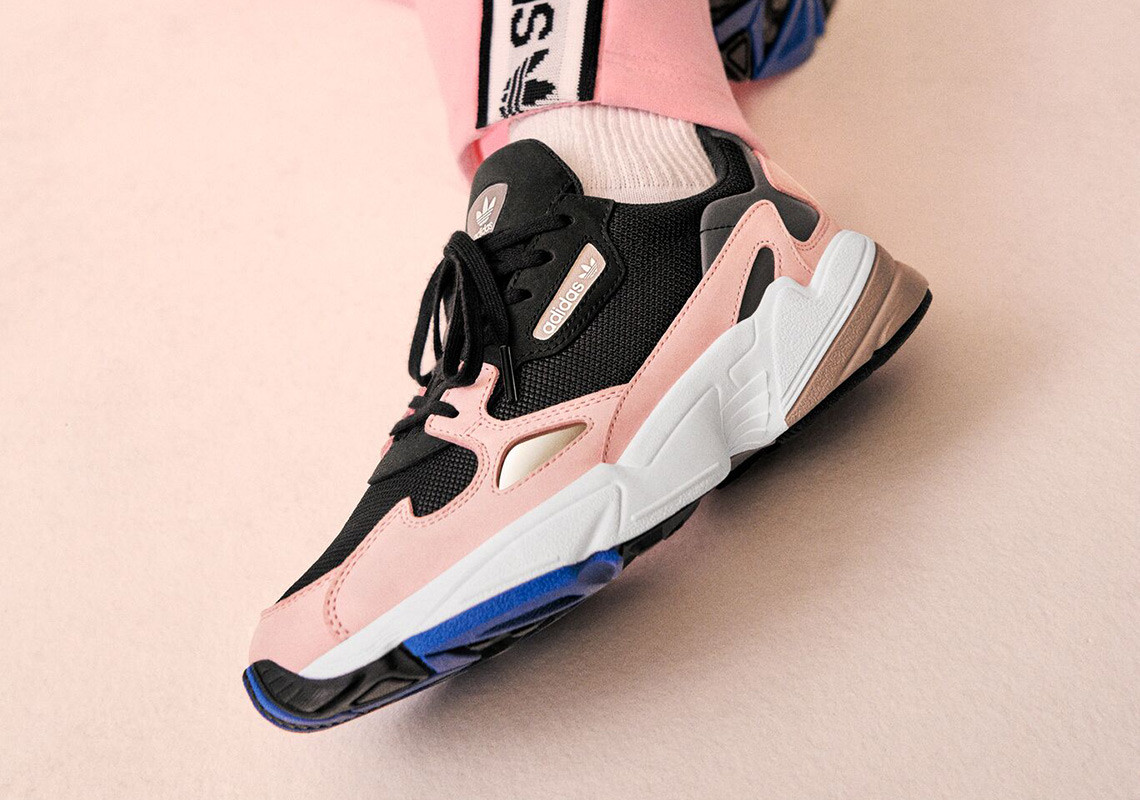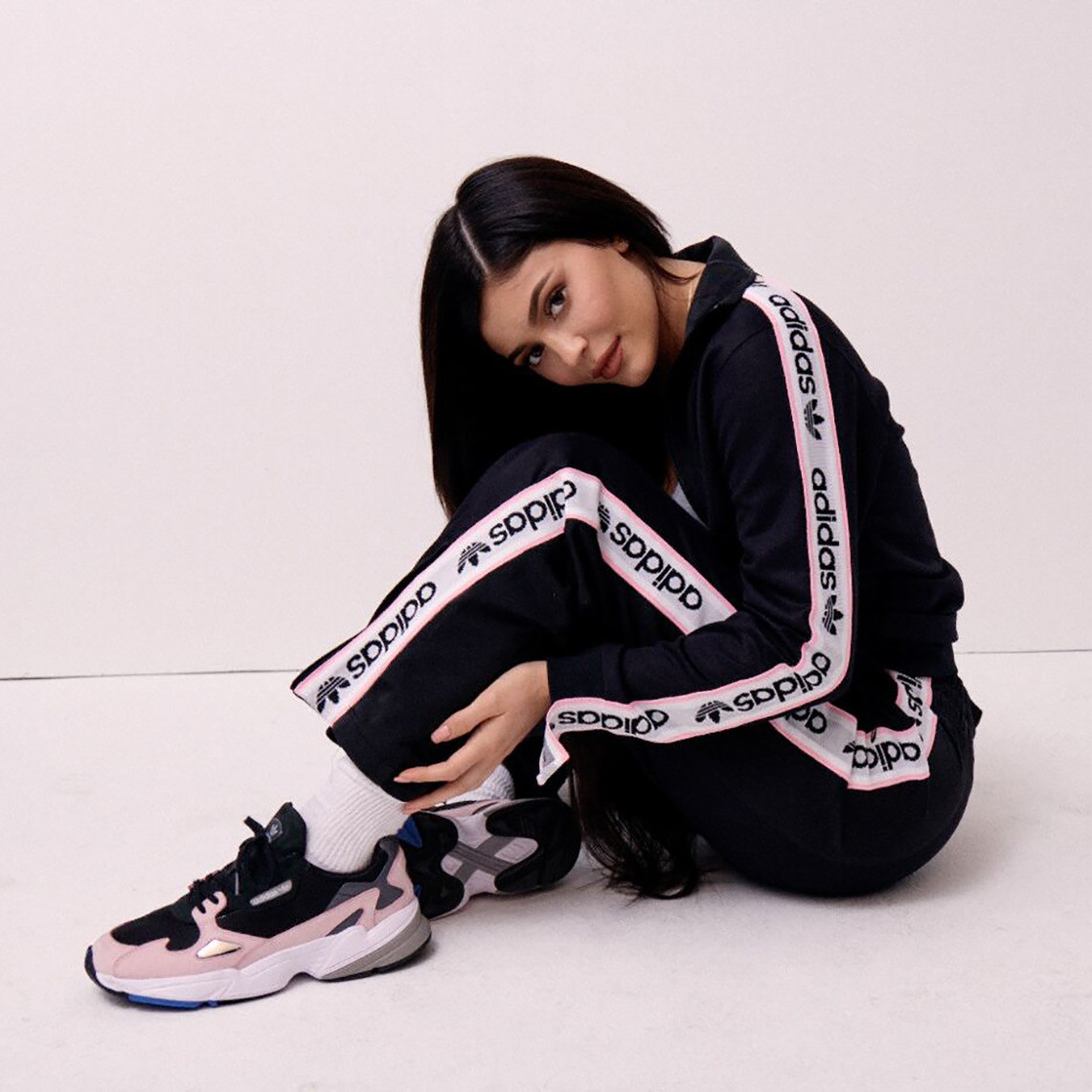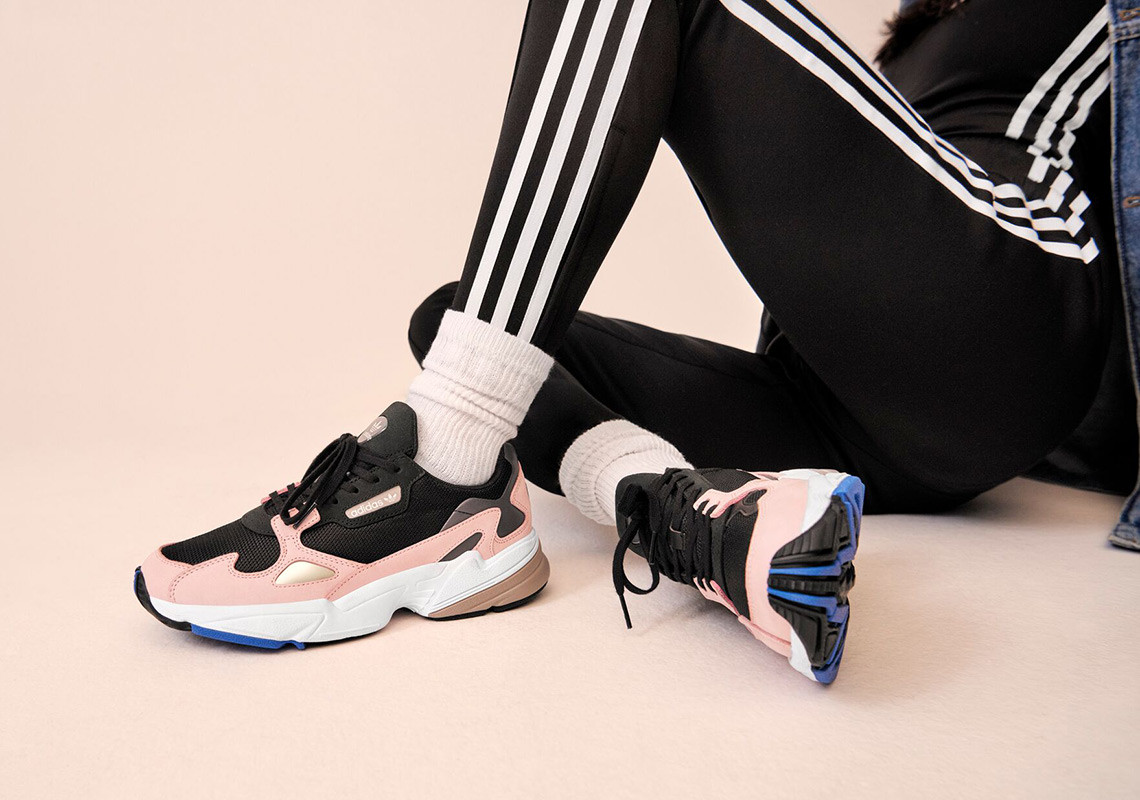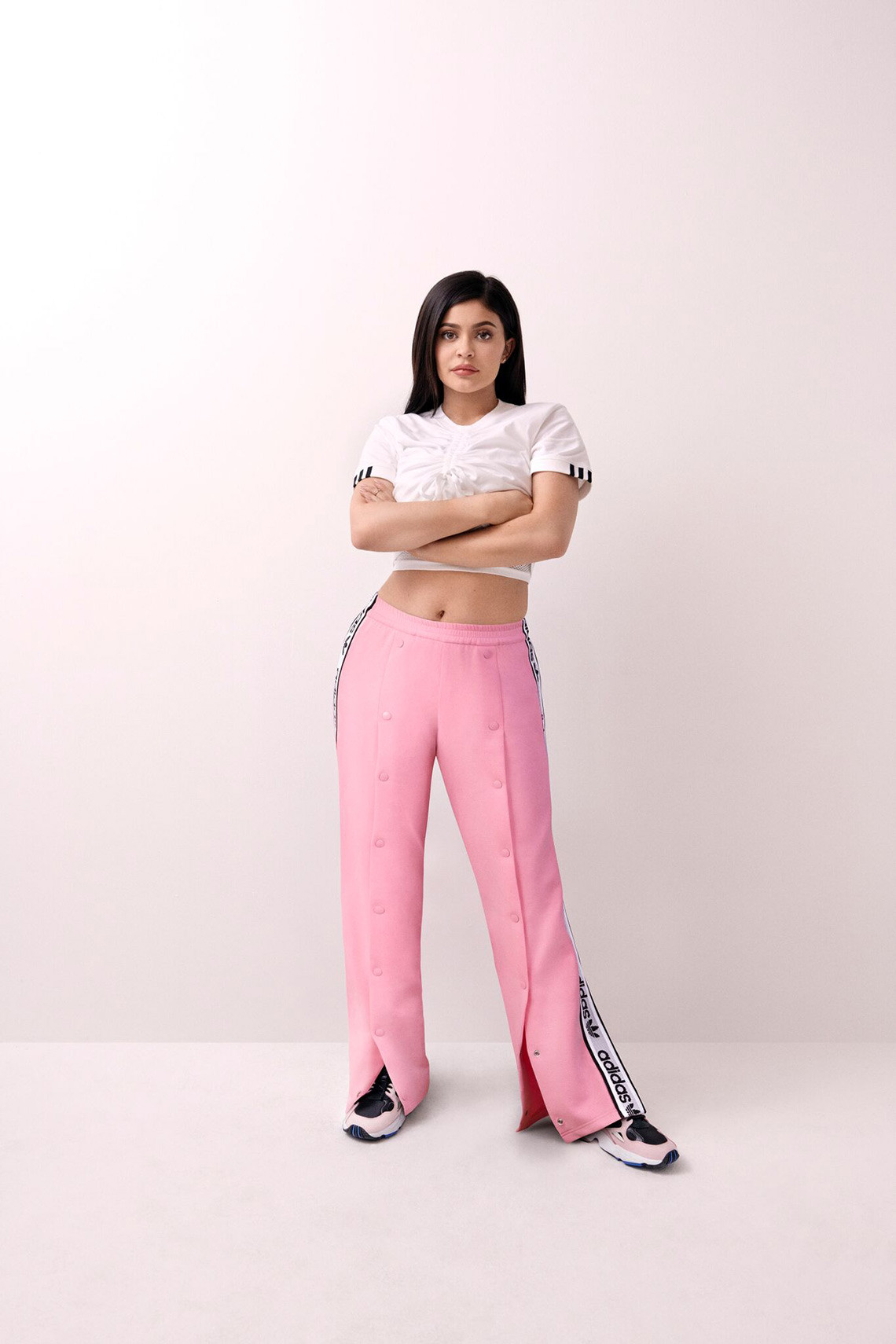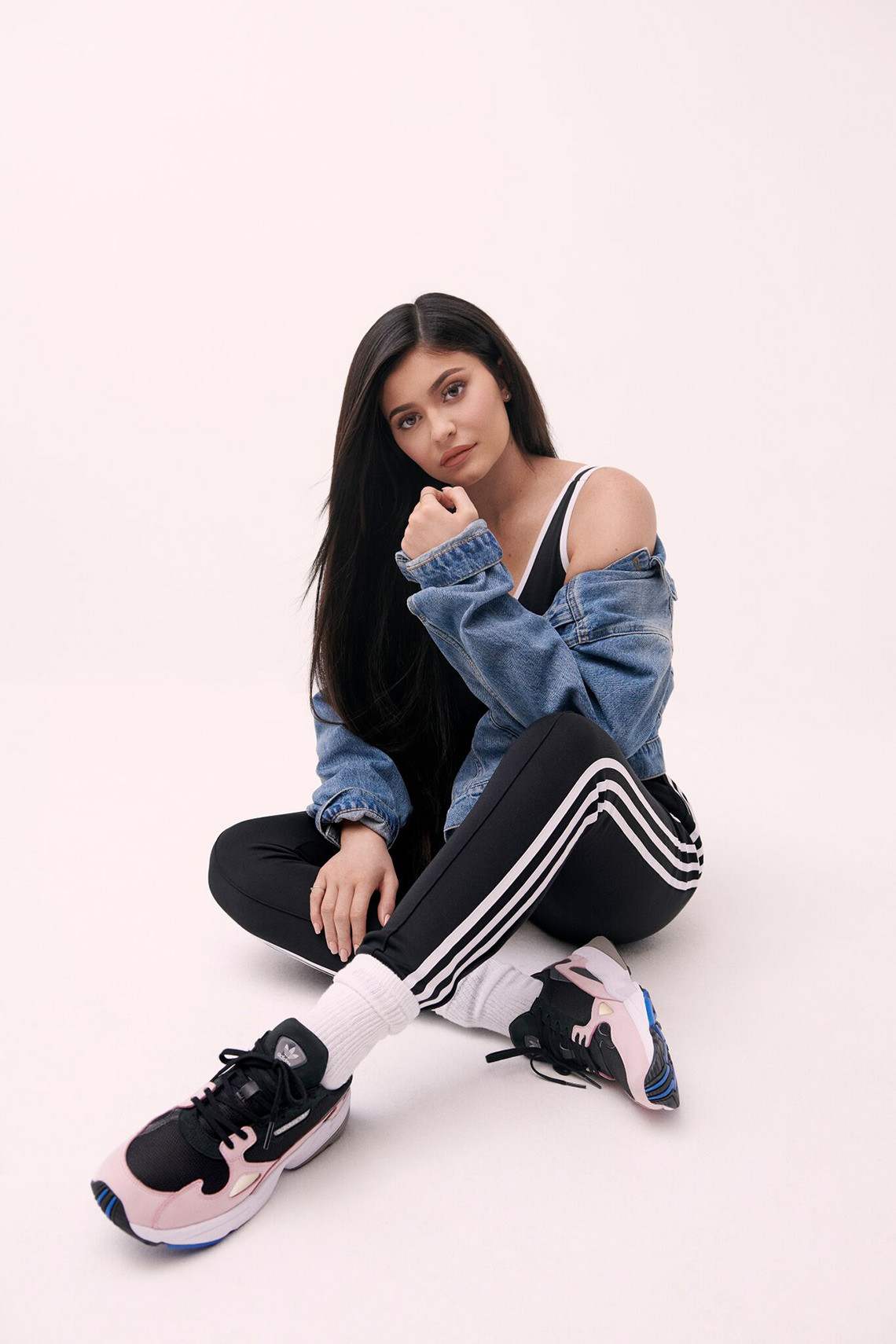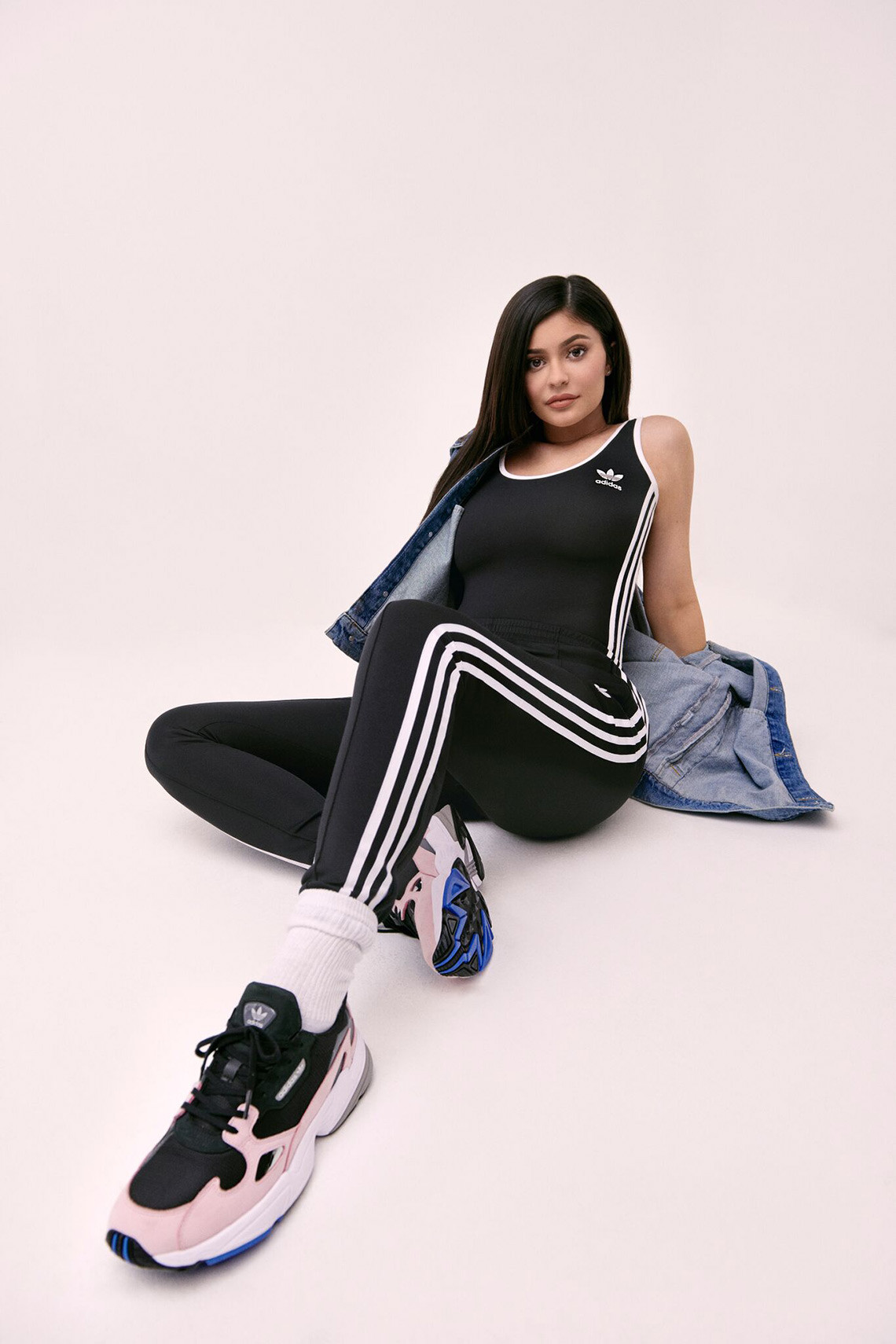 In other sneaker news, the Air Force 1 has had yet another clean makeover (and no, it's not the Travis Scott AF1).
All images via Adidas.