Introduced to fine art by his grandma and street art from Brisbane's train lines, Anthony Lister's known for his mashup of the high and low, the sublime and the quotidian, the political and the pedestrian.
Despite having shows across Milan, London and New York, Lister maintains a grassroots connection to local communities. He's been dragged through the courts of Brisbane on graffiti charges, advocated for the Keep Sydney Open movement, and continues to run numerous open-studios across Australia. In 2017, he built a video game inspired by Street Fighter (Street Painter), took part in a documentary (Have You Seen The Lister's?), and dove into augmented reality projects.
Listers's acutely aware of what's happening around him. Throughout the interview, he swats at a fly, tries to match the line-work on my t-shirt with sketches from Picasso, and inquires whether the scars on my arm are from glass (I went through a window on Christmas Day).
His Darlinghurst studio is filled with post-impressionist flowers for a new exhibition. It's as though the work of Van Gogh's been sprayed, slashed, and dragged into 2018. There's also a piano (which he jumps on), warped Roman statues with long, yellow noses, Andy Warhol wigs, VR goggles and ping pong balls, which he powers with his phone.
Do you see street art as a form of rebellion?
I never saw street art as rebellion. Rebellion assumes opposition and victims, but I don't see it that way. I've always been interested in owning space and being comfortable and communicating.
Are you concerned with who has the right to what space?
Rights is an interesting word. I've always liked the quote, "If a law is unjust, it is not only humankind's right, but our duty to disobey it."  I never actually feel like I'm doing a disservice to the community. Any interpretation of me coming across as a lawbreaker is a mistake. I never hid my identity because I never felt as though I was doing anything wrong. I'm just attempting to communicate with my community.
When did you start messing around with paint?
I learnt about art and Australian fine artists from my grandma. I'd hang out with her on weekends. She was a painter. She'd take me and my brothers to galleries and we'd run amok. She always fed us paper. I loved watching how clay would stick to walls – it was such a beautiful and immediate thing. Somewhere between high school and university I painted switch-boxes for the Brisbane City Council. I guess that's where my interest in street art started – I was painting the streets around 19 or 20.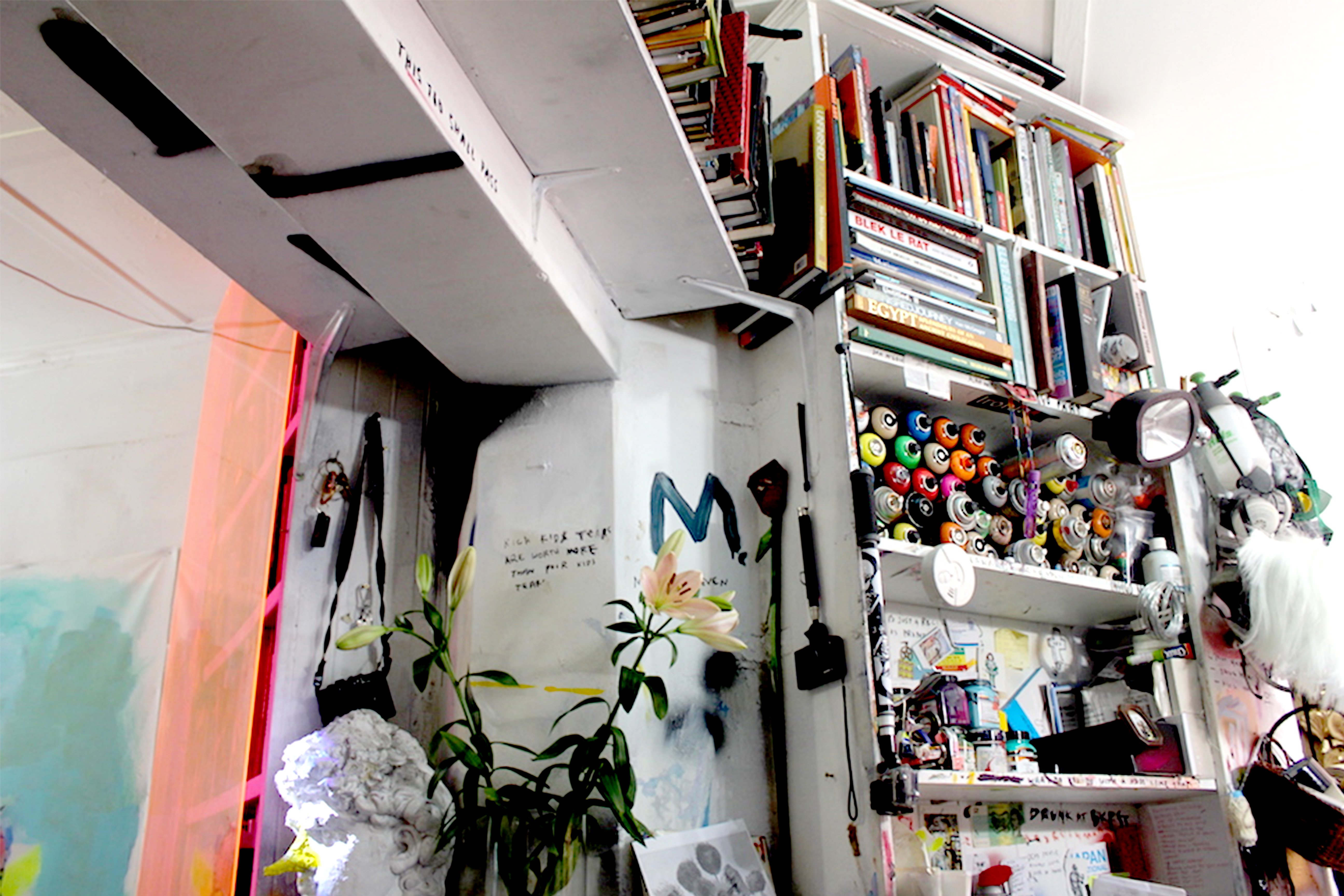 Was there a bit of a street art scene back then?
There was a massive graffiti scene. Brisbane had a lot of life along the train lines. I grew up watching it all take shape. It was a huge influence on me – to see what was possible. But that's all over now since the wave of conservatism washed over Australia like The NeverEnding Story – the nothing is coming. The nothing is the buff.
I was actually listening to the theme song today.
So good.
How do you see your relationship not only to street art, but to culture more generally in Sydney?
It's not cool man, what can I say? They're winning and it's not OK.  Brisbane is reaching Sydney and it will reach Melbourne. It's sad, a certain character's been lost, and I think it's got a lot to do with our value systems. Corporations have come on board and tagged everything. The Coca Cola sign in Kings Cross has been heritage listed. You know something's gone terribly wrong when brands like Coca Cola are being heritage listed.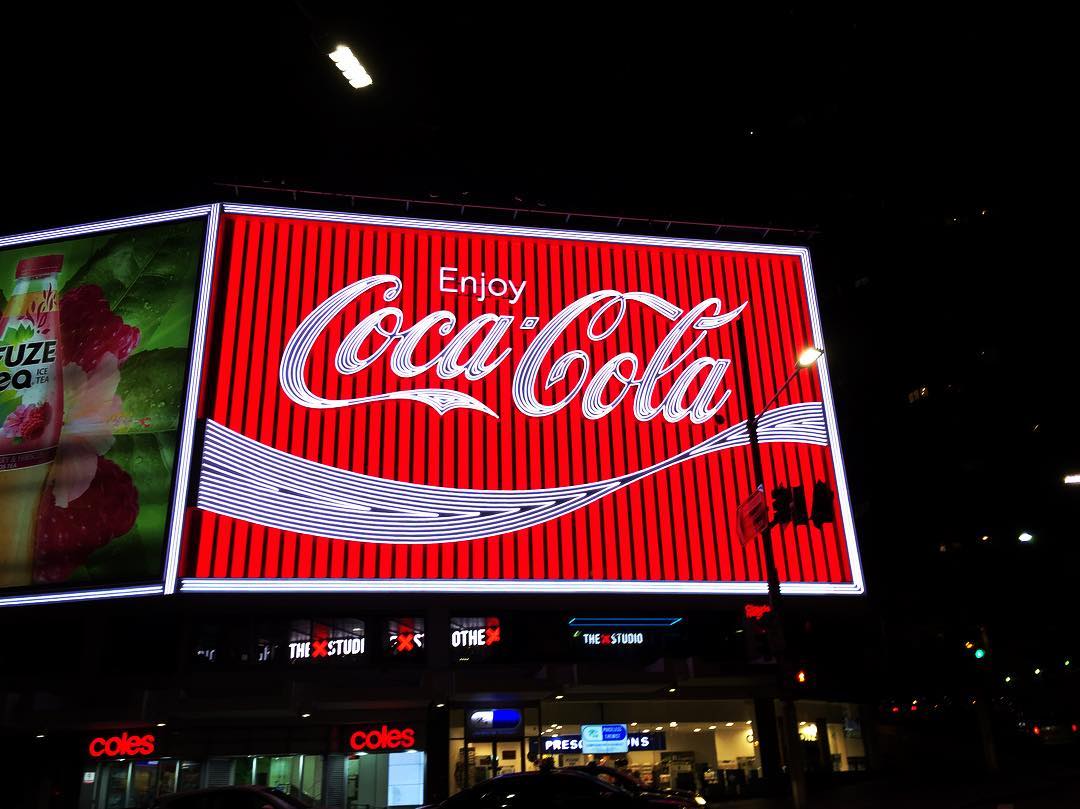 Like we're not living in reality…
Yeah, especially when you consider that 25 years ago, we had such a rich street art scene – women's rights, gay rights and Indigenous rights were all plastered across the street.
Real documents of history.
If Australia was actually controlled or at least navigated by its rightful owners, then I would like to think that the "No War" slogan on the Opera House would still be there. I think a lot of those things would still be there as cave paintings were. I think it's a beautiful thing that's sadly missed.
So what do we do?
We stand up and unite as people – as a collective. We write on walls. The only way to vote every day is to vote on walls. And I don't mean Facebook walls.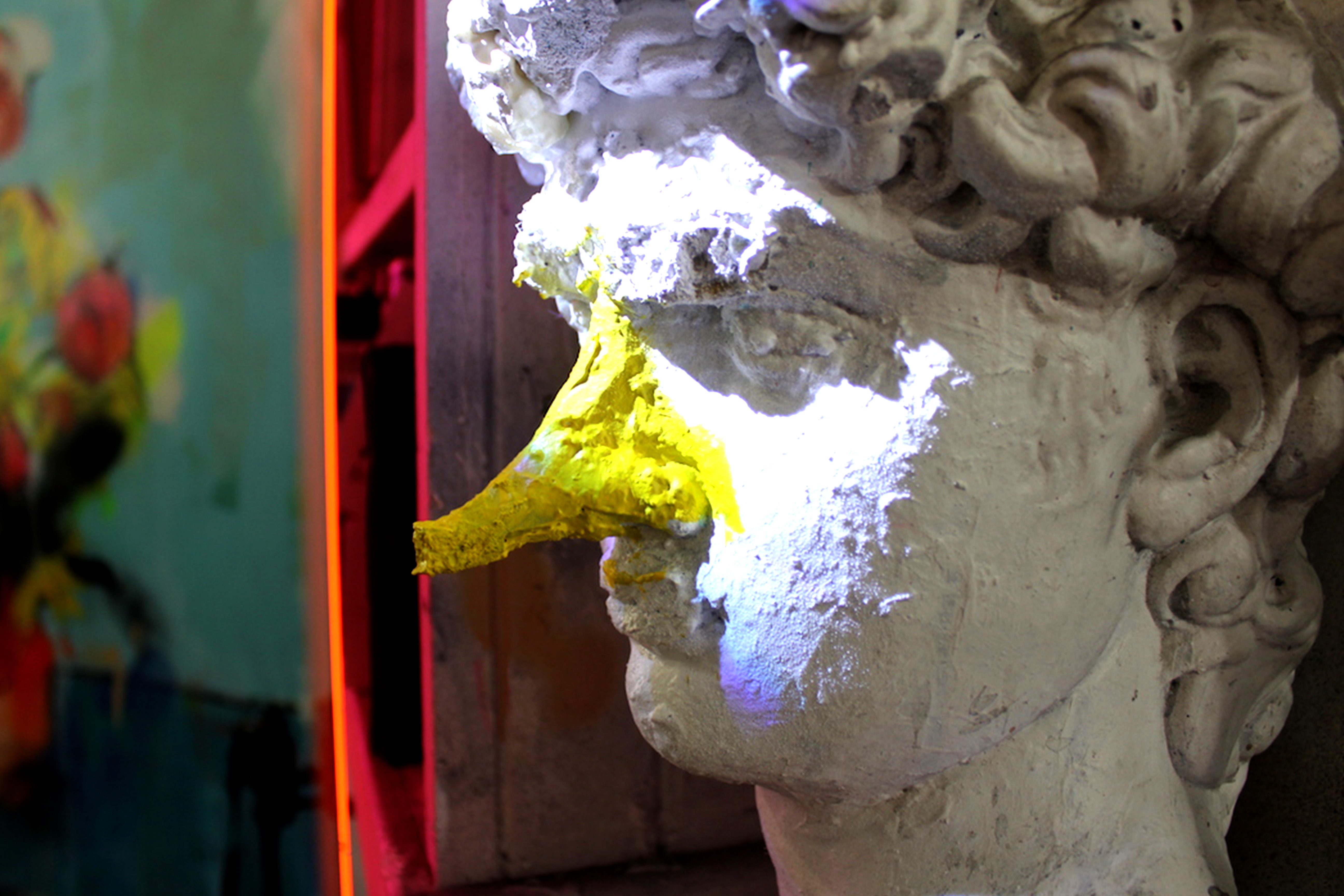 Just on that Facebook comment – how do you think we could use the fusion of tech and art into a positive form of expression?
It's going to be in the form of augmented reality – creating alternative landscapes. The imagined world will become a blank template for people to plant ideas. In the real world, people will need to take charge of their surroundings and liberate public spaces to activate change. It has to be about freedom.
For someone that comes from such a concrete, street art background, you don't think of augmented reality as a negative thing?
I think it's exciting and I embrace change. I'm not in any way judgemental of how people or practitioners get to their end product. Really, I like to see change and new work and the activation of space – as long as it's productive and positive. I've been messing around with some augmented things myself. 360 cameras, virtual reality, video games.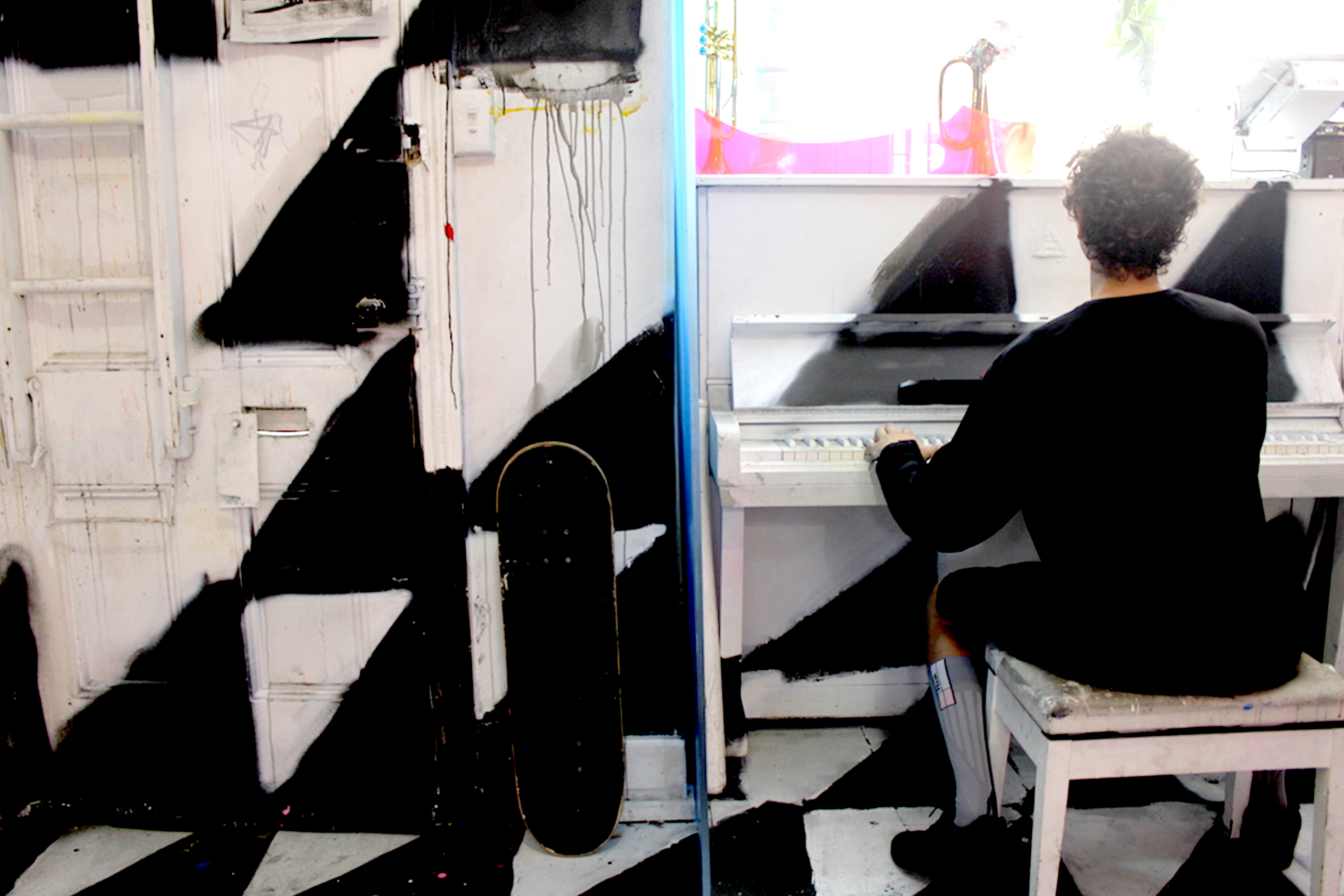 I've never tried VR. I can imagine myself going on these epic VR sessions where I'm under for three days and someone's sliding ham under the door.
Absolutely. I come out of it and my eyes are sweating like I've just been underwater with goggles on.
Well I'll see you in somewhere deep in the digital space.
Look forward to it.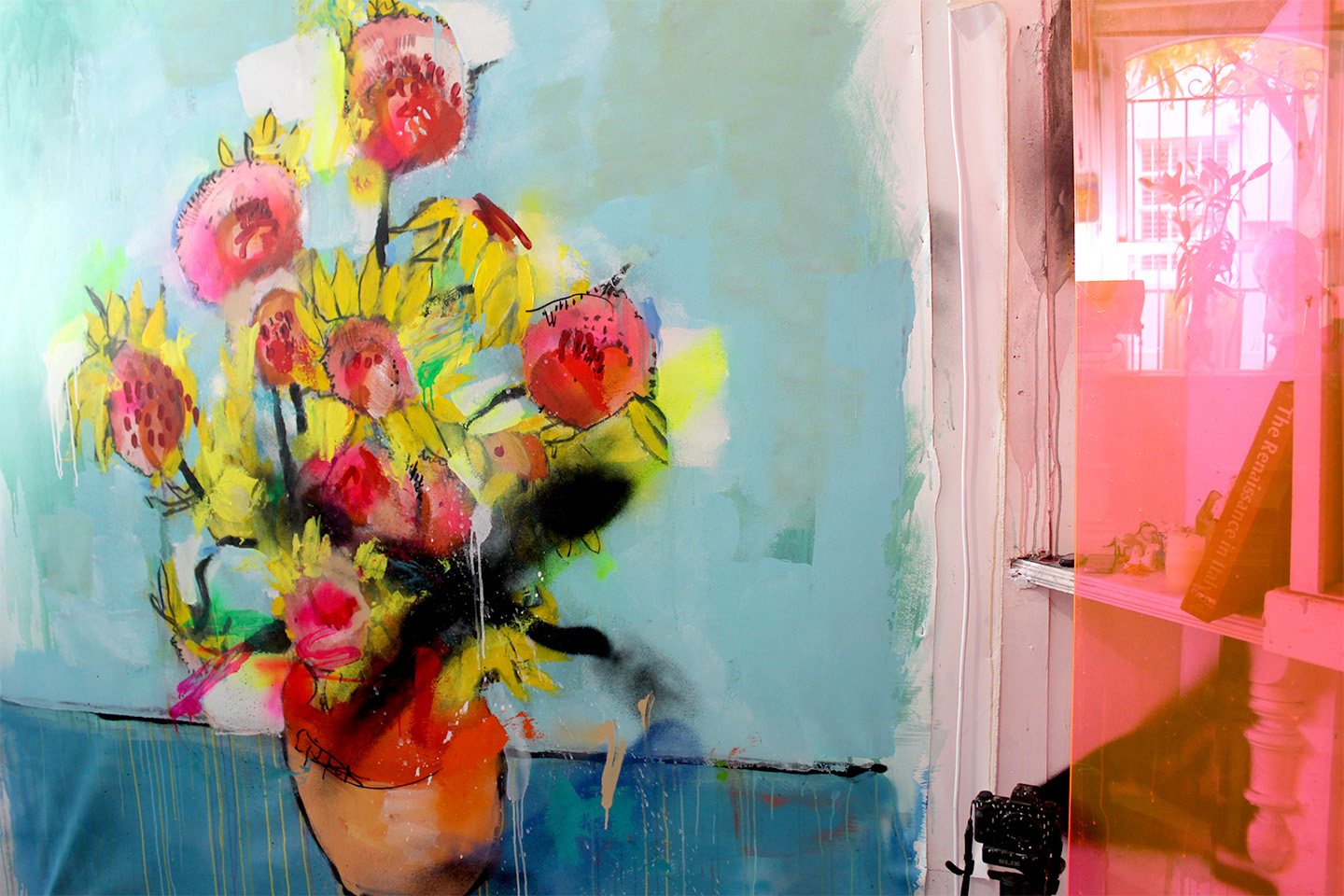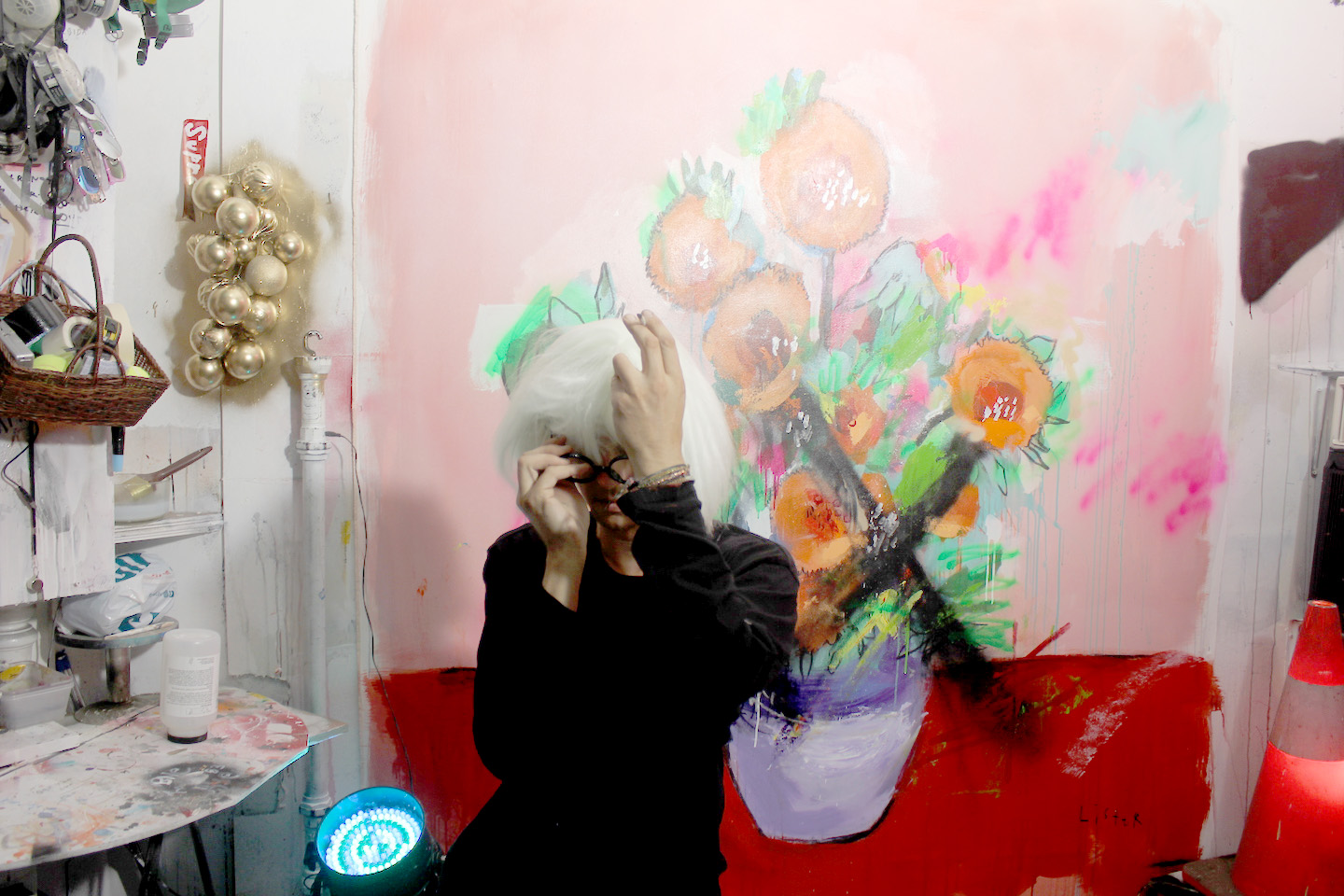 Inspired? Crack the paints.
Here's all the music  Anthony Lister's been painting to.