It's a sad day for all us Gambino lovers, with Donald Glover's announcement that his next album may very well be his last.
The rapper / actor / all-round legend slipped a comment at the Governors Ball after he closed the performance with "Redbone."
"I'll see you for the last Gambino album"
AKA the seven words equivalent to our nightmares.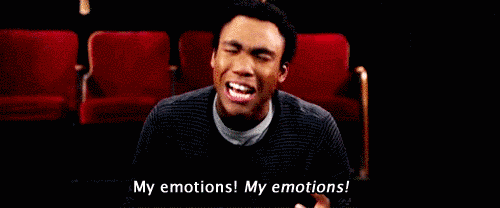 But seeing as the rapper has been investing his time into acting lately, it's been a looming expectation.
Despite the rappers disappearance on the music scene we will still be seeing him on the big and small screens. Childish Gambino has been casted in the upcoming Star Wars and Disney's The Lion King, as well has producing his own show Atlanta (which we have been binge-watching on SBS demand). 
BUT it wasn't all bad news that the Governor's Ball brought, with Gambino dedicating a song to his first child — finally announcing the baby boys name, Legend.
childish gambino (donald glover) reveals son's name is legend 💕 #govballnyc pic.twitter.com/KSGWL0MLom

— adelle. (@adelleplaton) June 4, 2017

We've already got Wiz Khalifa's stoner remix of Gambino's Redbone on repeat for the rest of the day, while the office holds back our tears.
---
Photo by our killer photographer Dom Lasaitis