With the reality setting in over the fact that we only have 4 more months of 2018, we're ready to start 2019 off in all the right ways with the highly anticipated Field Day and FOMO festivals. 
Here's who we're betting on:
Migos – Field Day 2019
You know it, we know it, they know it – shit's going down in 2019. Migos' second Australian appearance alongside their place on Origin Festivals line up will for sure be on New Years Day, up on stage in the field of the Domain. We're not even having second thoughts about this one. With their last visit being in 2017, their return is highly anticipated.
Cardi B – Field Day 2019
With the hubby on his way down under it would only make sense to spend the NYE with your one and only. Kween Cardi B is coincidentally also confirmed to be having 2 Australian appearances; one being Origin Fields Festival and the other yet to be announced. We're calling it: all signs point to Field Day.
The Kooks – Field Day 2019
To give us a little break from the raging moshes of hip-hop and dance artists, some downtime with The Kooks would only be fair – because what's an Aussie festival without some indie classics. Already locking in 2 Aussie festivals over the NYE period, it's only obvious that the lads will make their way to Sydney where we can all belt out those Naive lyrics.
Tchami – Field Day 2019
We've seen the likes of RL Grime and Baauer contribute to the NYD madness, and now it's time to for a long time dance pioneer to take the reigns and satisfy the Nanny State's need for dirty house beats. Tchami made his way into 2018 with his No Redepmtion EP ft. Malaa and sounds that reek of classic Field Day antics… Spoiler alert: they even used his track their trailer teaser. We're ready; speed dealers and bumbags purchased.
Goldlink – Field Day 2019/FOMO 2019
Joining RL Grime in his Australian tour and scoring a place in Newcastle's This That Festival line up, Goldlink's November is packed to the brim in Australia. Since he's a profesh Aussie performer by now, we've got everything crossed that he'll stay for Fieldy due to our down-under charm. Now lets Sherlock Holmes this shit and put together the facts: RL and Goldlink are touring with BBE, who just so happen to throw FOMO every year: so either way we're expecting (hoping) Goldlink to kick off our 2019.
Swae Lee – FOMO 2019
FOMO let out a huge hint via Instagram of none other than Swae Lee in their purple FOMO 2019 tracksuit, obvs gearing up for his appearance at the January festival. BBE even used Rae Sremmurd's Powerglide in the FOMO 2019 teaser trailer, so although we love you for who you are Swae, please bring your brother too.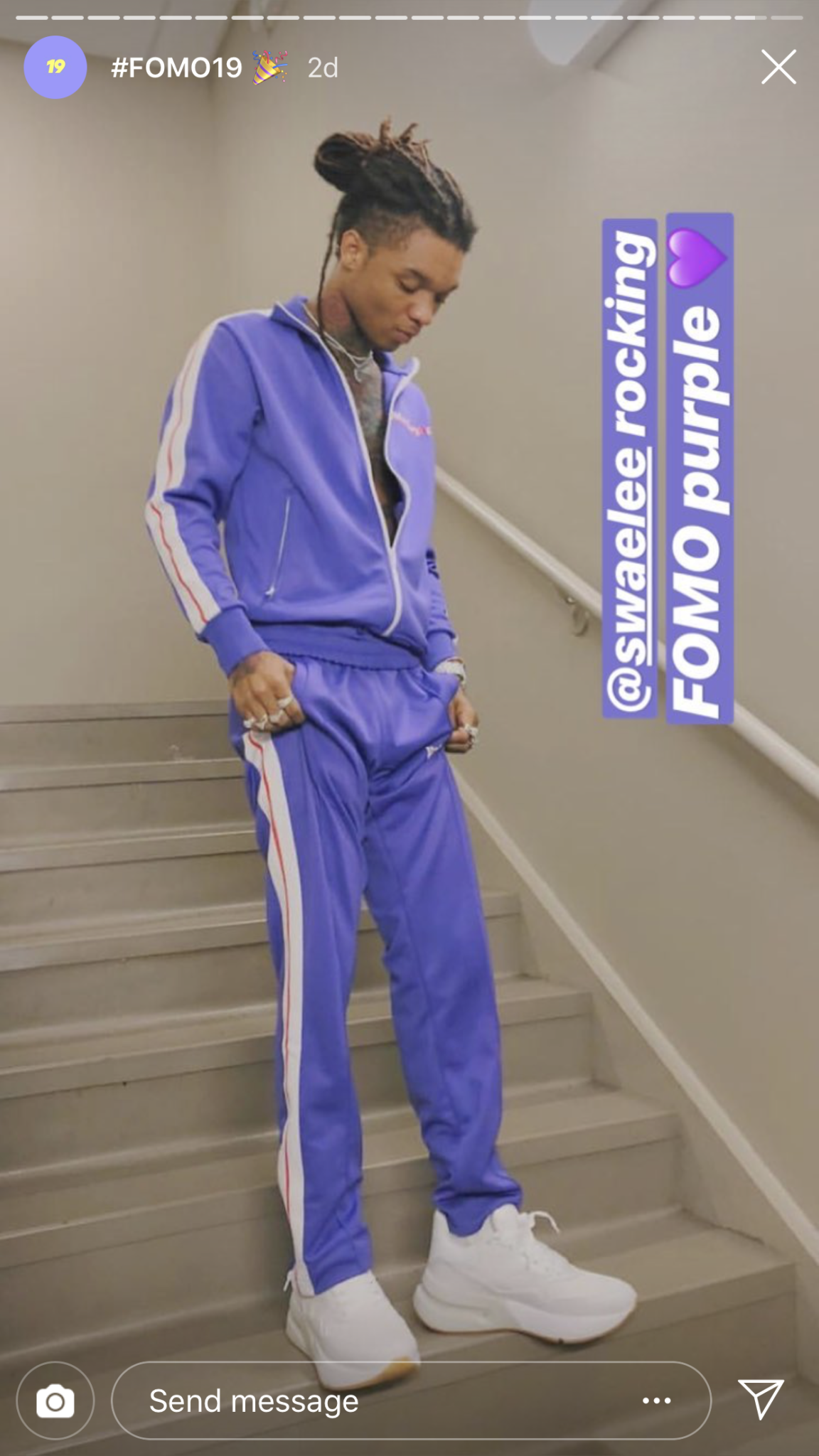 The Field Day line up is set to be announced tomorrow, 28th of August, and we can expect the FOMO lineup in the coming months. Check out the teaser trailers below: 
Field Day 2019:
January 1, 2019 @ The Domain, Sydney
FOMO 2019:
January 5, 2019 @ Riverstage, Brisbane
January 6, 2018 @ Elder Park, Adelaide
January 12, 2019 @ Parramatta Park, Sydney
January 13, 2019 @ Flemington Racecourse, Melbourne
If you're amped to see these artists IRL head to Origin Festival for a line up that's 100% confirmed.
Cover image via Facebook @IAmCardiB