Just when we mildly got over the death of the untimely death of XXXtentacion, he's back in headlines and may even return to our screens too.
Well, not X himself, but a damn near replica of him apparently.
Just last week, major live production company Base Entertainment, publically opened a casting call advertisement for people to audition for the role of X in an unknown TV pilot.
As the call reads on Backstage.com, the perfect candidate would be a man of African descent, with a "confident yet not overtly cocky" demeanor, between 5'4″ and 5'8″. Set to be shot in L.A. between January and February 2019, the hunt for the best X is on now.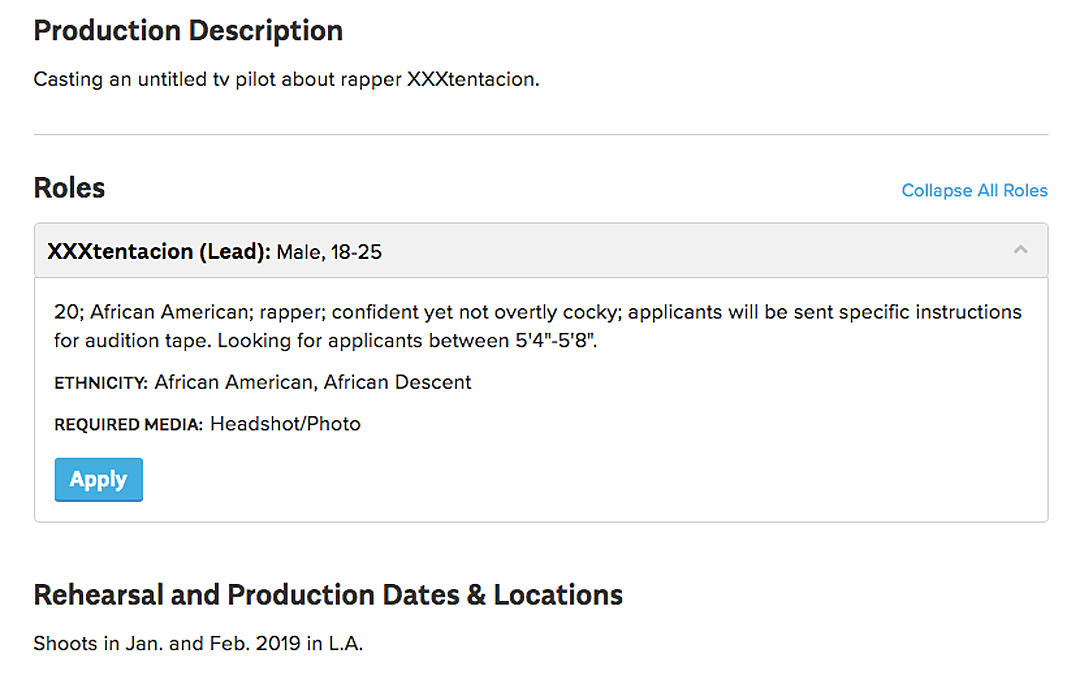 All jokes aside, we have really high expectations for the pilot. Base Entertainment don't really have all that much experience in the TV realm, as their portfolio mainly consists of assisting and facilitating live performances with the likes of magician Criss Angel and the Magic Mike film franchise. It's going to be a huge leap for the corporation, we can only hope in the right direction.
Speaking of unlikely occurrences that we lowkey expected, the Houston Rockets might be dumping Carmelo Anthony for good. Boo.
Cover image via YouTube @XXXTENTACION.
Article image via Backstage.com.