With Nintendo nostalgia hitting its peak recently, (this 30 year old game just sold for $55K), we're wondering why the creation of these kicks took so long.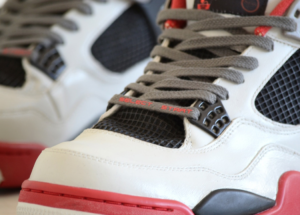 A play on the iconic Air Jordan 4's, the sneakers are inspired by the classic NES console, which was recently re-released last year to transport gamers everywhere into the pixelated world of 1980s entertainment.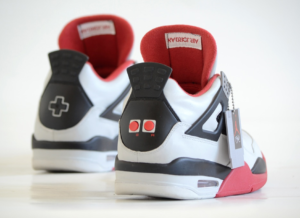 The sneakers feature the signature Nintendo colours of off-white, grey, black and red with the tongues paying homage to classic games like Super Mario Bros. and Dunk Hunt. To add to the total authenticity of wearing experience, the laces are emblazoned with "Start" and "Select" buttons whilst the hangtag is adorned with a custom cartridge with Jordan's Jumpman logo.
Available through freakersneakers.com, the sneakers will be made in a batch of ten, following in the trend of the SNES US Customs.