The Simpsons fans rejoice, the world's first real-life Kwik-E-Mart just opened.
Although you won't catch Apu selling his floor hot-dogs, you can find food from the original animated Kwik-E-Mart, just in a much more sanitary way.
Non-alcoholic Duff, Lard Lad Donuts and Squishees are amongst the mix, along with our personal favourite: Mr Sparkle packaged items. If you know, you know.
You can find the store in Myrtle Beach, South Carolina, but we're hoping for a whole chain of Kwik-E-Marts to emerge soon (not in Shelbyville though).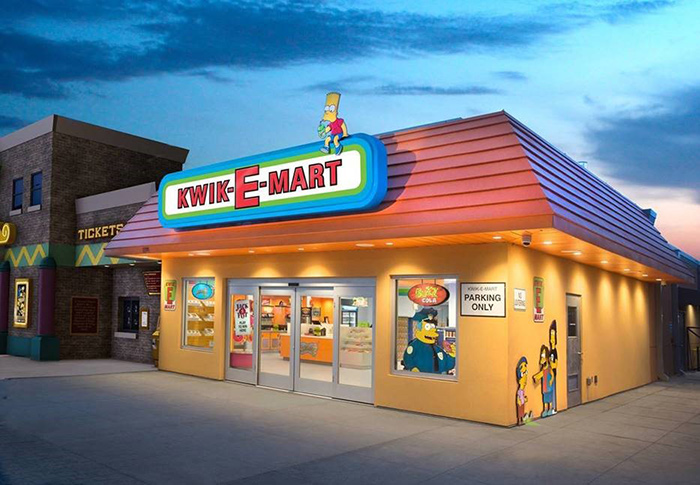 Credit: CNN.com
Although back in 2007 selected 7-Eleven stores transformed to represent small-scale Kwik-E-Mart's in tribute of The Simpson's Movie release, this one is the first fully-imagined Kwik-E-Mart to become reality and isn't the last Springfield attraction to come to life.
Later in the year, Springfield's famous Aztec Theatre is set to open next door to Apu's convenience store, and will offer 4D movie experience as well as the satisfaction that you've sat where Bart wished he was for Itchy and Scratchy: The Movie.'
In other more cooked news, parents are now paying for Fortnite tutors. Marge would never.
Cover image via GlobalHD.