The year is 1998, you're listening to Gettin' Jiggy Wit It on your Sony Walkman whilst your mum is watching Elton John get knighted on telly and your little brother just flushed all your sea monkeys down the toilet.
Fast forward to 2018 and nothing much has really changed; you still listen to Will Smith on the reg (the best Smith, sorry Jaden), your brother is still an asshole and the Tamagotchi is officially a big thing again.
Yes, not only are we getting back another edition of the Tamagotchi, but we're getting a Pokémon crossover.
It's time to get back all the 'gotchi play time you lost to confiscation by your primary school teachers, because both The Pokémon Company and Tamagotchi have officially confirmed a collaboration on Eevee Tamagotchis.
As per usual pet, your Eevee will start off as a little egg, to which they'll evolve into one of eight Eevees: Vaporeon, Jolteon, Flareon, Espeon, Umbreon, Leafeon, Glaceon or Sylveon.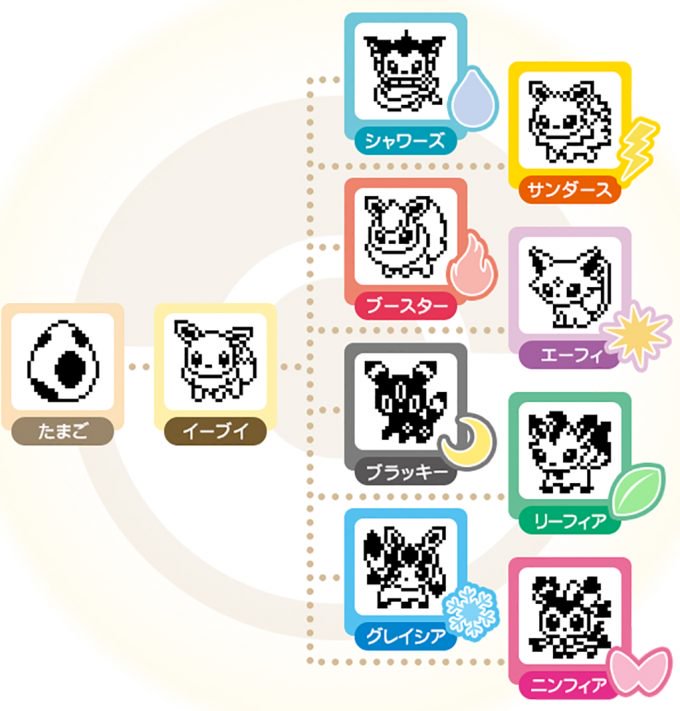 Your Eevee will grow up based on how you raise it, just like how you'd receive a Mametchi if you were the ultimate virtual poop-scooper or a Tarakotchi if you were neglecting your pet for Saturday Disney.
The new Pokémon Tamagotchis will have a Japanese exclusive release on January 26, 2019 for ¥2300 or $20.00 USD. There hasn't been any comments on an International release just yet, but we've got our fingers crossed. Otherwise, a January Japan trip sounds good too.
As if you needed another excuse to visit Japan after this, we've written up the best cop-spots in the country for all your streetwear needs.
Cover image via Twitter @SerebiiNet.
Article image via Tamagotchi.