If you're still stuck on ideas for a Christmas / end of year party and looking to try something new, we recommend taking your friends to a virtual reality escape room session.
Located in the heart of Sydney, and now Melbourne, Virtual Room takes the concept of escape rooms up a notch with a fully immersive 3D experience. Played in groups of up to four people, each player will be assigned their own room, so everyone has to work together and complete the mission. There'll be no sitting on the sidelines when you're alone in the room and communicating with your friends via virtual reality gear.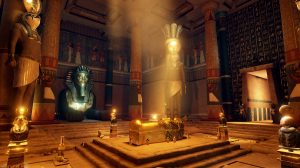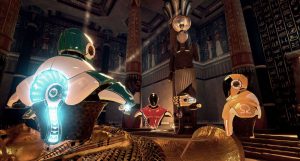 The entire session lasts from 40 – 50 minutes, and there's no gore or horror so you don't have to be on edge for jumpscares. For those who easily get headaches or motion sickness, Virtual Room guarantees none of that will happen, as the experience is developed specifically to avoid any discomforts, thanks to the HTC Vives and specially designed in-house software.
Missions include "Time Travel", where you get to explore different time eras, including ancient Egypt, the dinosaur age, and futuristic outer space to find and rescue lost agents. There's also "Are We Dead?", set in the year 2040 and the planet has been devastated by a zombie infection. Scientists have found a cure and are ready to eliminate zombies – except you and your team are the zombies and have to escape for your survival.
We're giving away a Virtual Room session for a group of up to four in either Sydney or Melbourne for you and your mates!
This giveaway is hosted on Instagram. For your chance to win:
For a bonus entry, drop your email below.
---
Competition Terms and Conditions
Competition opens on 11 December, 2019 at 12:00PM (AEDT) and ends on 16 December, 2019 at 12:00PM (AEDT).
Entry into competition is free.
Entry is via following @reddscups on Instagram; this is required to constitute a valid entry.
Bonus entry is only valid if an entry via Instagram has been made. Bonus entry is via The Cut's email signup form or an email note to jamie@reddscups.com.au. All emails will be subscribed to The Cut's newsletter.
The prize includes a Virtual Room session in either Sydney or Melbourne, which covers one winner and their group (up to 4 people).
The winner will be contacted via Instagram DM, email or SMS by 12:00PM on 17 December, 2019. The Cut reserves the right to elect a new winner if prize is not claimed within 12 hours.
Virtual Room reserves the right to refuse any entry they consider to be offensive.
---
Images via Virtual Room.