Through The Eyes Of… is a photo story series in collaboration with Australian creatives with unique perspectives.
The Art Gallery of NSW recently premiered its latest exhibition, Japan Supernatural, exploring Japanese folklore in paintings, large-scale installations, miniature carvings, illustrations, and traditional woodblock prints. The exhibition features over 180 works from Japanese artists, most notably, Takashi Murakami. Renowned for his rainbow flowers and cherry motifs, and his collaborations with Kanye West, Billie Eilish, Louis Vuitton and Virgil Abloh, Murakami is currently one of the most influential figures in Japanese art. Japan Supernatural also features works from artists of the past, including Katsushika Hokusai, Utagawa Kuniyoshi and Tsukioka Yoshitoshi, as well as contemporaries among the likes of Chiho Aoshima, Fuyuko Matsui and Miwa Yanagi.
We asked Kim Hyunji (@kimkimkimxx) and Darren Luk (@everylastsecond) to capture, caption and curate a story of the exhibition from their perspectives.
Kim Hyunji is an artist working predominantly with painting from South Korea, and is currently based in Sydney. She completed her Bachelor of Fine Arts at Curtin University in 2014. Recognising Australia's multiculturalism and diversity, Kim's main subjects are the culturally attuned creatives of the millennial generation. Through painting, Kim explores her generation and the role social media plays in the construction and portrayal of identity. In 2018 she was the winner of the Bluethumb prize and a finalist in the Black Swan Prize and KAAF prize. Check out her art at kim-kim-kim.com.
Darren Luk is a creative director, photographer, stylist and content producer based in Sydney. His interests lie in fashion, music and culture. His vibrant work has been seen in VICE, i-D Magazine, Oyster Magazine and Hypebeast. He's interviewed and photographed artists like Khalid, Goldlink, Anderson. Paak, Keith Ape, as well as actor Ryan Reynolds. He has also collaborated with international brands including Adidas, Calvin Klein and Diesel. Darren's work seeks to celebrate individuality and spotlight diverse creative talents. He recently won a People's Choice Award at IGTV x VICE x Sydney Film Festival 2019 for his short film 'Fier'. Follow his journey @everylastsecond.
On her day, Kim said:
"Japan Supernatural was a very well-curated and entertaining exhibition. It integrated traditional and contemporary Japanese art across a diverse range of mediums, surrounding the subject of supernatural beings (monsters, ghosts, goblins, demons and spirits). Not only do you get an in-depth context into Japanese culture, but there's also entertainment with interactive art and comical visuals that lightened the otherwise eery atmosphere of the exhibition's freakish subjects.

The exhibition ranges from superstar artist, Takashi Murakami, to the legendary artist, Katsushika Hokusai, known for his famous 'Wave' woodblock print. It was also beautiful to see a large number of artworks by contemporary female Japanese artists. The Gallery's efforts to make this space to have more contemporary artists present and support for local Japanese artists made me smile.

My personal favourite part of the exhibition was Murakami's small paintings with the texts overlapped (must see!) and his gigantic sculpture Embodiment of A's threatening nostril hairs; Fuyuko Matsui's sensual video work and her beautiful but scary, subtle but extremely detailed paintings. The room full of female ghost paintings with the reflective floor was terrific too. The works were from different centuries and had a different artistic techniques but they came together harmoniously. Also, Miwa Yanagi's photographs… I'll stop it here, go check it out! I was very grateful to experience this opportunity and to be able to enjoy all the masterpieces. With such a typically uncommon subject in a Western city, it was such a rarity.

Don't forget to NOT use the flash at the exhibition if you are taking photos. The dark lighting at the space was not only for the spookiness but also to protect some of the hundreds of years old fragile masterpieces too!"
Here are Takashi Murakami's artworks exhibiting in AGNSW's Japan Supernatural, through the eyes of Kim and Darren: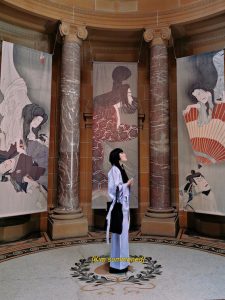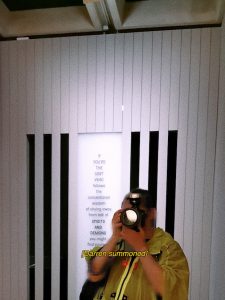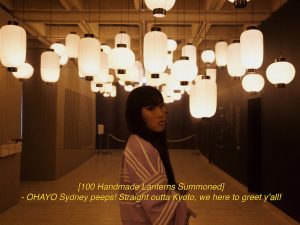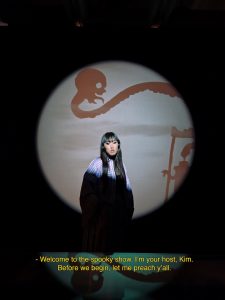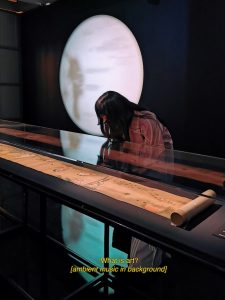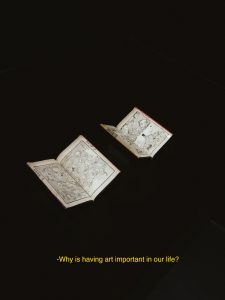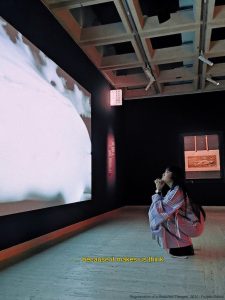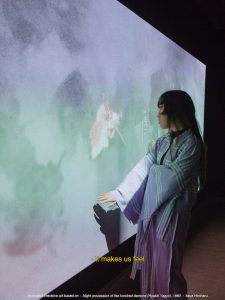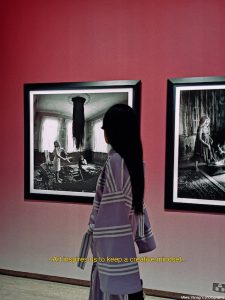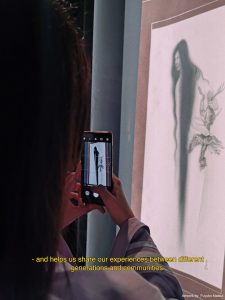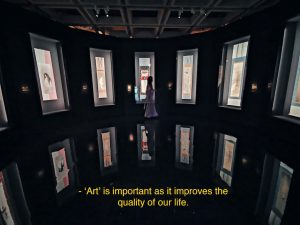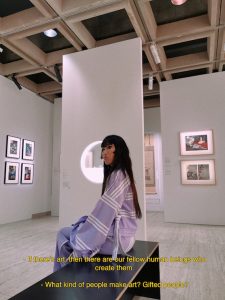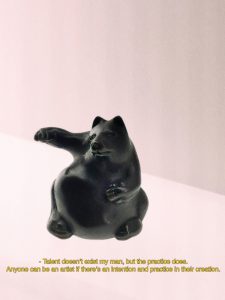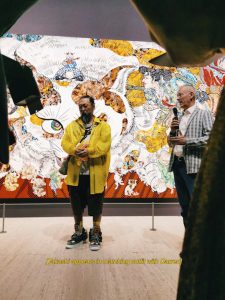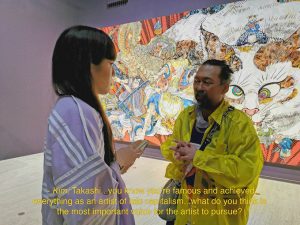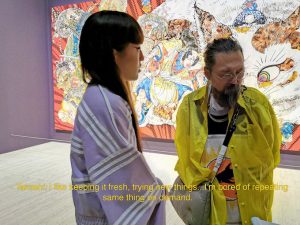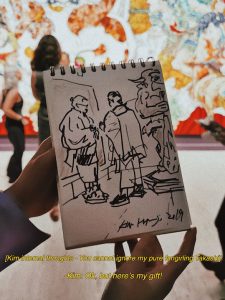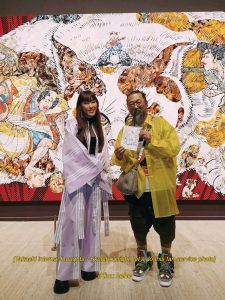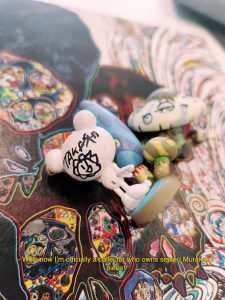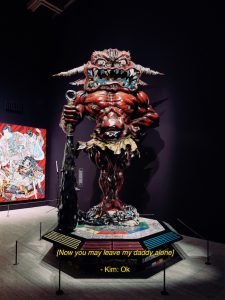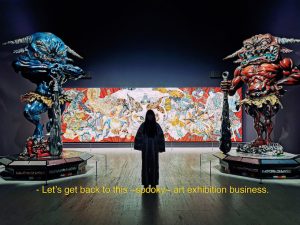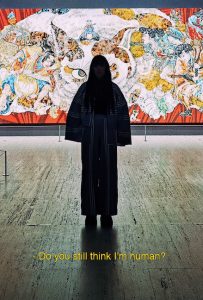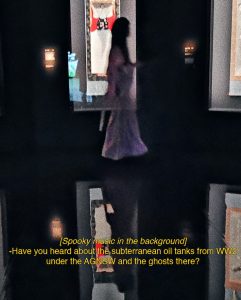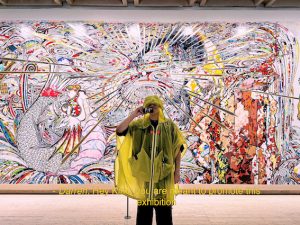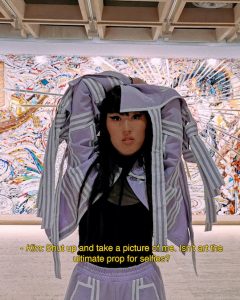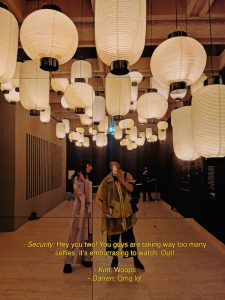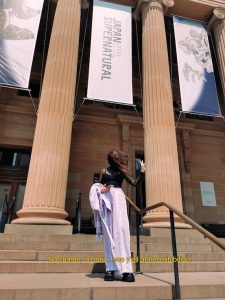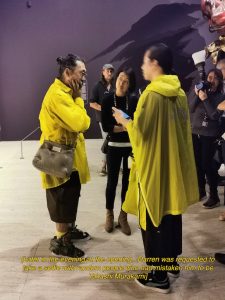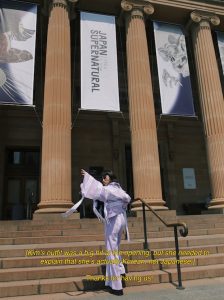 ---
Japan Supernatural will be running at the Art Gallery of New South Wales from 2 November 2019 to 8 March 2020.
---