Through The Eyes Of… is a photo story series in collaboration with Australian creatives with unique perspectives.
FOMO Sydney 2020 is done and dusted – just like the fits of everyone who partied in Parramatta Park last weekend. Promising 'one stage' and 'no clashes', this year blessed us with the likes of A Boogie Wit Da Hoodie, BROCKHAMPTON, Kaytranada, Lizzo, Rico Nasty and heaps more artists.
We asked Latifa Tee (@latifatee) and Zara Mutti (@zaramutti) to capture, caption and curate a story to take us through the festival from their perspectives.
Latifa Tee is a DJ, R&B recording artist, radio host and sneakerhead from Sydney. On weekdays, you'll find her studying law at the University of Sydney – but on weekends, you'll find her serving rap at clubs around Australia and presenting on FBi Radio, which airs every Sunday from 12 pm – 2 pm on 94.5fm. She rates Frank Ocean, chocolate glazed donuts, and pretending she's living in her own version of Hannah Montana.
Zara Mutti is a Sydney based film photographer. Her work aims to highlight individuality and authenticity to connect the subject with the audience.
On her day, Latifa said:
FOMO has yet again effortlessly curated a lineup of the best urban and electronic talent for 2020, cementing the festival as one of Australia's best for curing the all too familiar festi-fear-of-missing-out. FOMO's mission is simple – one stage, no clashes, party together. And this objective was easily met, with all acts taking to one stage and punters moshing side-by-side, screaming Brockhampton lyrics at the top of their lungs.

To kick off my day at FOMO, I was blessed to catch Rico Nasty taking to the stage to spread her slime-y sermon. Donning a full length blue bodysuit (with a blue thong over the top – iconic) and a perfectly tied A$AP Rocky-style grandma bandana, Rico served a hot spoonful of sugar trap to a crowd of adoring, poppin' ass bitches. A definite highlight of her set was when she rapped her Tia Tamera verse – it was just enough to make me feel better about missing the king of Hurstville Chillinit's set. Next time, boo.

Up next was London MC Giggs, playing his first ever Australian shows as part of FOMO 2020. Giggs pleased the crowd with tracks off his 2019 EP BIG BAD.., including certified banger BABY. Despite the crowd being less familiar with his discography, he didn't skip a bar and kept the crowd buzzing.

A surprising highlight of the day was A Boogie Wit Da Hoodie's DJ, DJ Ominaya, who served up a speedy 10-minute hype set featuring every hip-hop banger in the book. By the time he was done, the crowd had fully packed out and was ready to bop to the Atlanta rapper's set. Boogie, appropriately dressed in a hoodie, pleased fans with a mix of both old and new music, performing notable crowd favourites Swervin and Look Back At It. A particular highlight of the set was when he brought out local talents Ay Huncho, Creed Tha Kid and Youngn Lipz to perform a track each. It was nice to see the acclaimed rapper praise our local hip-hop scene – and he's even put his money where his mouth is, featuring the latter two artists plus Day1 on a remix of his track Mood Swings. You can listen to the remix here.

It was then time for Queen Lizzo to grace Parramatta Park with her feel-good anthems and perfectly practiced choreography. After witnessing the glory that is Lizzo in person, it is truly no surprise that the superstar was announced TIME's Entertainer of the Year. Her words of positivity visibly inspired so many women in the crowd, and her eloquent words on Australia's bushfires were so powerful. And how could I forget her flute skills! I STAN.

Brockhampton were yet another highlight of the day. By the end of their high energy set, it truly made me wonder how on earth they'd managed to jump continuously for their 50 minutes on stage (Redbull??? General stamina???). And by the time they sang SUGAR, there was not a dry eye in the crowd. Sad boys and sad girls unite.

To finish the day, Kaytranada brought the BUBBA bops and also pleased with favourites off 99.9%, weaving between tracks effortlessly. But the ultimate highlight (and the reason I woke up Sunday with no voice) was when he played his timeless remix of Teedra Moses' Be Your Girl. It was during the track that I realised how special the magic of FOMO is – as cheesy as it is, it was heartwarming to boogie alongside punters who were as enthusiastic as me to be soaking in the sounds of Kaytra. And in a climate where music and the arts often feel so attacked, it's important to celebrate the little wins.

A huge thank you to the team at REDDS and Be In The Cut for sending me to FOMO and to Zara Mutti for capturing the day. I'd also like to extend my gratitude to the Darug people of the Eora nation for allowing us to celebrate music on such sacred ground. A great way to celebrate the start of 2020!

Oh! Almost forgot – a huge thank you to Ninajirachi (aka kickass DJ & producer taking the electronic scene by storm) for sitting down for an interview. Peep the interview below:

How has touring with FOMO been so far?

It's been so sick, everyone has been really friendly to me and it's been cool being able to play festivals in other cities.

And who has been your favourite FOMO artist to watch?

Probably Lizzo and Madeon, but all the acts have been really cool. Lizzo's set is so fun and engaging and Madeon is amazing, I've been a fan for such a long time.

What has been your favourite track to drop in your FOMO sets?

I made a new track a few weeks ago that I've been able to test out, which has been pretty fun.

How did your collaboration with Oh Boy come about on your track Stingray?

Oh Boy is my good friend so we were just hanging out and working on music as we do pretty regularly. We ended up making a beta version of what Stingray sounds like now in a few hours, and then I went home and reworked it and finished it off.

Any artists you'd like to collaborate with in the near future?

There are so many! Recently I've been working a lot with Kota Banks and I'm excited to show people our music.

Any words of wisdom for up and coming female producers and DJs?

Don't focus on the fact that you're a girl! It doesn't make a difference. Just get out there and don't be shy.

What's in store for you for 2020?

Lots of new music! And hopefully more shows.
Here is FOMO Sydney 2020 through the eyes of Latifa and Zara: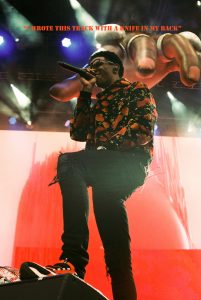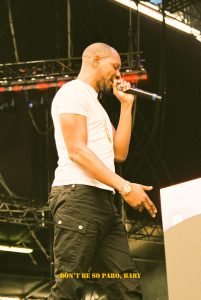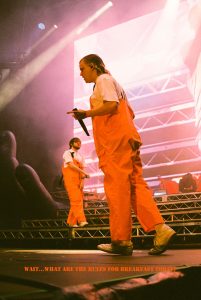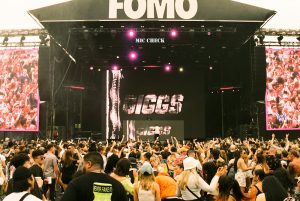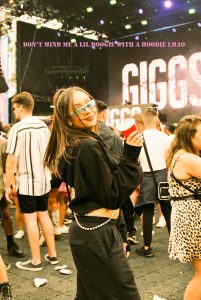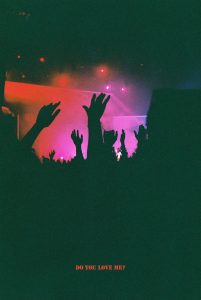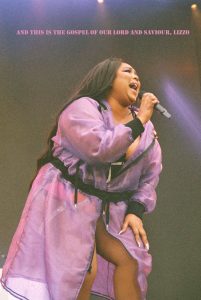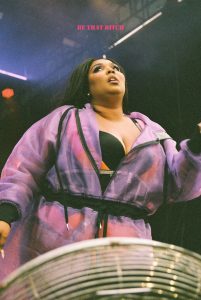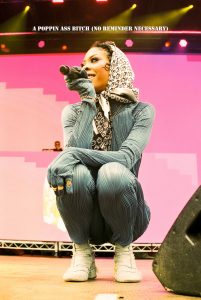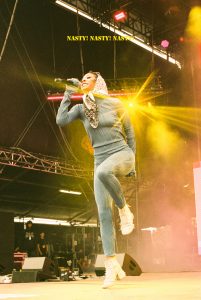 Photos captioned by Latifa Tee and shot by Zara Mutti.
---
Stay in the cut, join our newsletter family.
---