Through The Eyes Of… is a photo story series in collaboration with Australian creatives with unique perspectives.
There's no better way to kick off the new decade than to boogie at Field Day Sydney 2020, one of the biggest dance music festivals in Australia. This year's impressive lineup featured legends among the likes of Tyler, the Creator, returning to Australia for the first time in five years; as well as Skepta, Playboi Carti, Gunna, IAMDBB, YBN Cordae and heaps more.
We asked Mustii Afraz (@man_like_mustii) and Leo Harunah (@visualsbyrazak) to capture, caption and curate a story of the festival from their perspectives.
Mustii Afraz aka Man Like Mustii loves to have fun, and is constantly dipping his toes into new mediums and experimenting with different forms of expression, in effect to enjoy as much time as possible. One day he might be yelling into a mic behind the DJ decks and the next, quizzing touring artists on their favourite Tekken character. With Man Like Mustii at the helm, you're never quite sure what you're in for.
Leo Harunah aka Razak is a photographer who shares his art with the purpose to disrupt the conditioned teachings, which presents new findings for all viewers.
On his day, Mustii said:
Around midday, Leo and myself filtered into The Domain, alongside the rest of the early crowd coming to catch opening acts like Genesis Owusu and Planet Vegeta; or to use the portaloos while they're still clean, I guess, because I don't know why else you'd come that early just to stand in the heat with thousands of sweaty people. Anyway, we spent a little while trying to point out the most obvious undercover cops before moving over to see the aforementioned Goon Club leader, Genesis Owusu, and his team set the level for the rest of the day. Clad head to toe in red, they tirelessly bounced around the stage interchangeably, like one of those ping pong ball magic tricks you'd try to do with a few REDDS Cups. Soon after being incarnated into the Goon Club, we had a few hours to prepare both physically and mentally for the joyous calamity that would ensue after seeing Carti, Skep and Tyler back to back.

Following 2 hours of frivolously wandering around taking photos, dodging fence jumpers and the few security that could be bothered giving chase, we got in position to see Playboi Carti. He sprinted around the stage yelling "BITCH" in a baby voice, playing hit after hit before recruiting Skep for "Lean For Real". At this point I can't remember much of Carti's set due to the pure adrenaline of seeing Big Smoke in person. After a short intermission, Mr.SK crept out from the side stage with an infectious energy, as him and Kwes Darko set the crowd alight with early career cuts like "It Aint Safe" and "Man". They paused intermittently to glare at the mosh pits of sweaty shirtless men, repeatedly yelling phrases like "JOIN THE MOSHPITS TOGETHER", "OI, YOU MAN, MOVE OUT THE WAY" and "NAH NAH NAH BIGGER DEN DAT". After successfully directing the crowd to create one mega-mosh pit, Skepta played tracks off his latest album before finishing with his self appointed theme song, "Greaze Mode". 

Fighting my way through a noticeably shtinky crowd, I ducked off to get a shlurp of water, before sliding back into position to see the most sought after artist on the stacked line-up, Tyler, the Creator. After a 5 year hiatus from touring in Australia, Flower Boy T finally descended on the masses with the evening's most grandiose stage design – complete with a grand piano, fire show and hydraulic stage. Topping it all off with what I would call jaw-dropping visuals, it was clear the jaws of the punters around me were doing much MUCH more. It was a very well thought out and executed performance – proving his growth as a once heralded poster boy for the negative stereotypes of rap, to GQ Man of the Year with multiple Grammy nods and countless other mogul-status accolades.  

As the sky descended into darkness, we moved to The Island stage to watch Shoreline Mafia perform their 'West Coast, shake ya ass, bussdown thotiana-esque' tracks to hordes of white people screaming the N-word. I took another brief interval to consume my first HSP in years, just to remind myself why I hadn't had an HSP in years. Before crowding in to see cutie-patootie Gunna harmoniously serenade the packed crowd with his hits like "Drip Too Hard", "Hot" and "Who You Foolin". As one of Young Thug's most celebrated children, he graciously exited the stage with numerous "Thank you Shlime's" and one final appreciative "Shlatt". 

All in all, a very sentimental experience for myself. Thanks so much to REDDS and Be In The Cut for having us. Bless.
This is Field Day Sydney 2020 through the eyes of Mustii and Leo: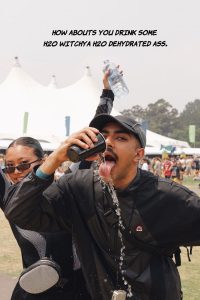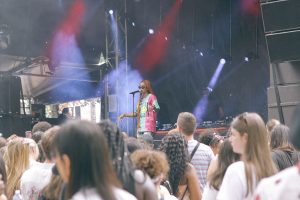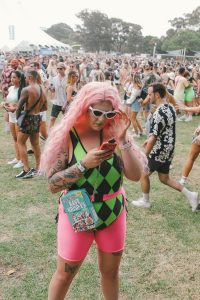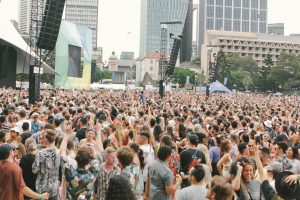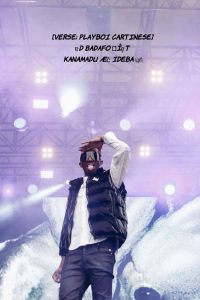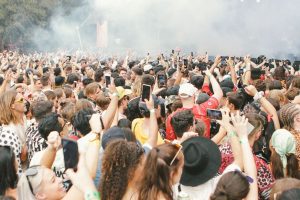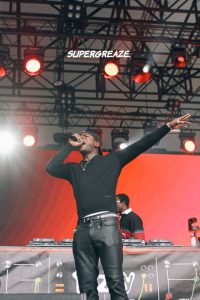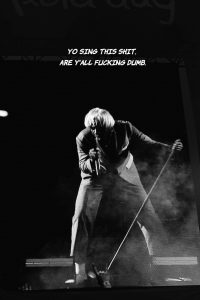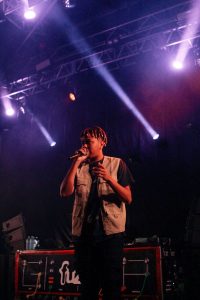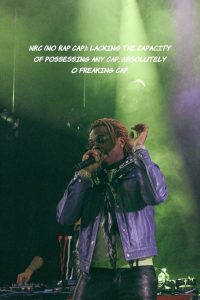 Photos captioned by Mustii Afraz and shot by Leo Harunah.
---
Stay in the cut, join our newsletter family.
---