For decades now, Brian Donnelly – commonly known as KAWS – has been producing larger than life sculptures and artwork, pushing the boundaries of contemporary art.
The NYC artist blends humour, humanity and affection through a number of bodies of work; including murals, paintings, sculptures and more. He famously takes the most iconic animated characters and pop culture, and reimagines them with his signature motifs, too; that being crossed-out eyes and hands in a creepy-but-also-still-endearing kind of way.
KAWS' famous works have been at the hands of many brands and celebrities in countless collaborations, some of the most notable being Dior, Air Jordan, Kanye West's 8o8S & Heartbreak, UNIQLO and Pharrell Williams.
View this post on Instagram
After recently producing exhibitions at major museums like the Hong Kong Contemporary Art Foundation, KAWS is bringing Companionship in the Age of Loneliness installation to Australia.
Calling Melbourne's NGV its home this Spring, the exhibition will feature paintings, sculptures, graphic design and product design, showcasing KAWS' broad creative repertoire. The heart of the exhibition is a giant sculpture of KAWS' signature character, marking his largest bronze work to date.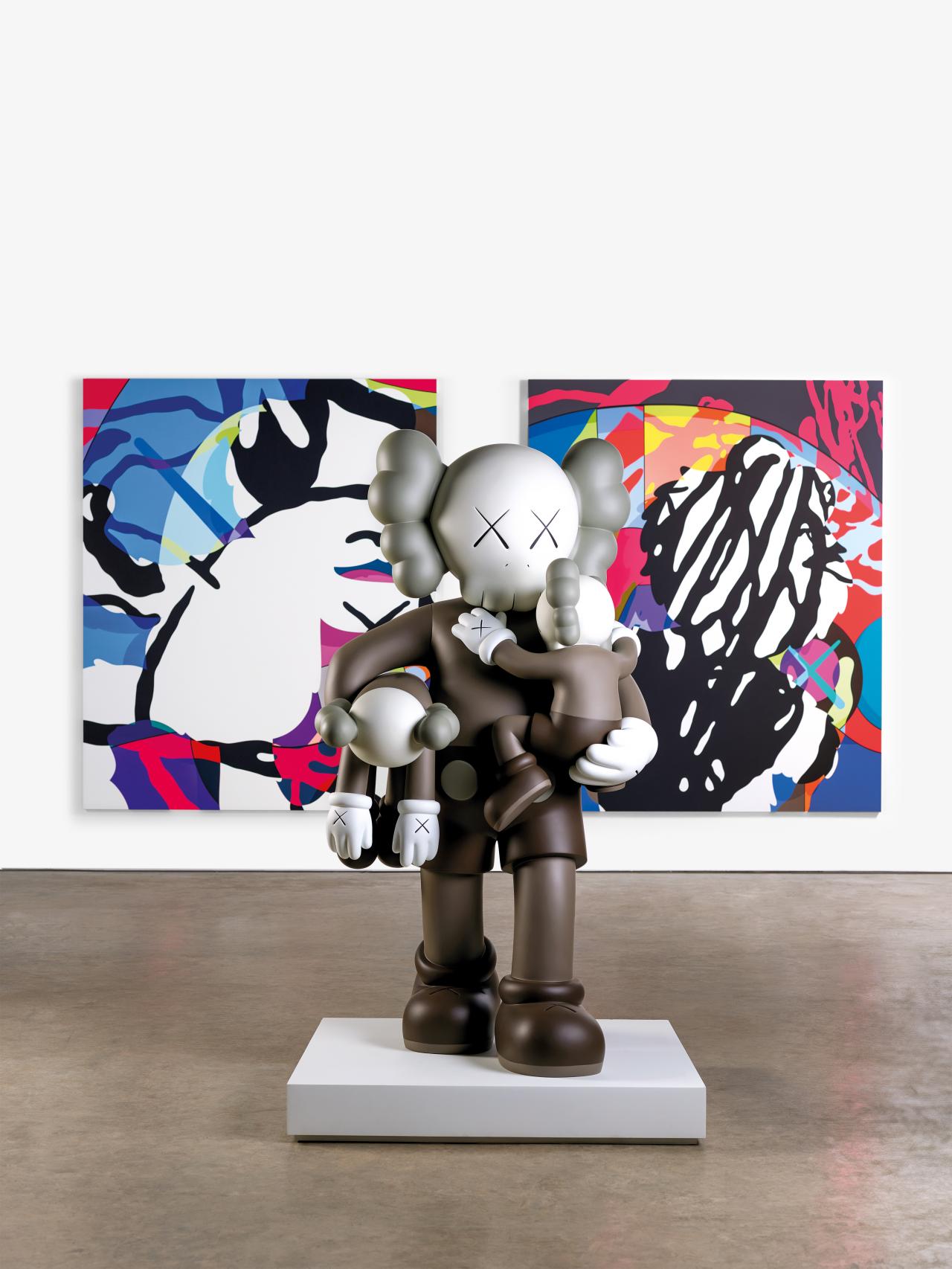 Simon Maidment, curator of the exhibition, said:
"KAWS has an uncanny ability to imbue his characters with emotional qualities that resonate with a wide audience of young people. Whether it is the pathos of a character looking glumly at its broken-off nose, or the way in which an adult COMPANION carries or protects its young, the works subtly embody many powerful states of being, familiar to all of us. The central importance of kindness, generosity and friendship to being human are given prominence by KAWS also through the naming of each character, such as COMPANION, CHUM and ACCOMPLICE, and he invites the audience to consider the relationships to the works, and to each other, in this way."
The installation will be running from September 20th 2019, all the way up until March 1st, 2020 (leaving us non-Victorians plenty of time to sort out accomodation and flights to Melbs).
Exhibition tickets range from $10 for children under 15, to $45 for full families; which you can book now.
Delve further into a fully encompassing world of art with Studio Ghibli's first ever theme park.
All images via NGV.